By Christina Fiorenza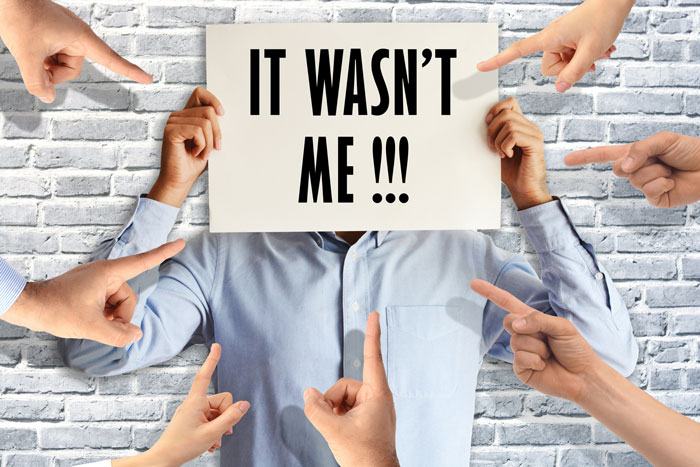 The perfect game: In baseball, it's an achievement only 23 pitchers have ever accomplished. Retiring every single batter without one getting on base with a hit or a walk is supremely difficult. Back in 2010, Armando Galarraga of the Detroit Tigers was one out away from a perfect game when umpire Jim Joyce incorrectly called the runner safe at first. After watching the replay after the game, Joyce realized his mistake. Tearfully and apologetically, he met with the media and Galarraga—and took full responsibility for the blown call. Galarraga's response was pure class: "Nobody's perfect." He forgave Joyce and the two went on to write a book together. Nationwide, Joyce was praised for his accountability and Galarraga was praised for his gracious response.

We all value accountability from our employees, coworkers, business partners, and politicians. Unfortunately, too often we hear responses like this when things go wrong:
---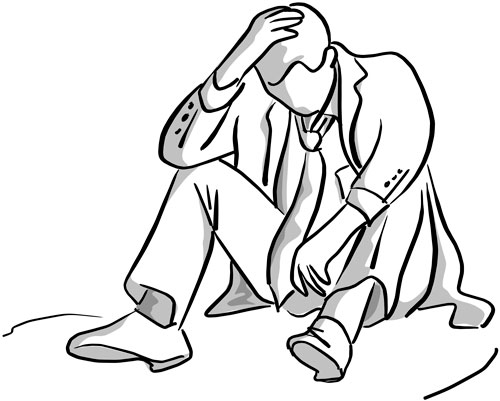 "I didn't do it."
"It wasn't me."
"That's not my job."
"I wasn't asked to help."
"I didn't know who to ask, so I didn't do it."
---
Do you take accountability for your roles and responsibilities? Do your employees take responsibility for theirs?

"Accountability" is a trending workplace buzzword that has a huge impact on your team's ability to work together toward a common goal—the success of your business.

When your team is accountable, expectations are clear and met. When things go wrong, people own up to their mistakes and work together to find solutions. But as we've all heard before, your team is only as strong as its weakest link.

So how do you ensure that the members of your team understand what they are accountable for? It all starts with you! If you hold yourself accountable, and your team witnesses that accountability, it should trickle down into their own work. However, if it doesn't, there are some steps you can take to increase your team's cohesiveness.

You must start by figuring out who is accountable for what within your organization. Some things are obvious: being on time, working while on company hours, and responding to clients. Other things need to be spelled out, such as executing wake-up calls to chauffeurs, charging a client's credit card, and ensuring trips are covered. Having job descriptions for each role in your organization is a start; however, that alone is not enough. During meetings, assign tasks, reports, and projects to specific staff members, and document who is responsible for each. Finally, have your employees provide you with a recap of one-on-one meetings you have with them to ensure everyone is on the same page with expectations.

How do you hold people accountable for their responsibilities? For some positions, it's as easy as end-of-shift reporting. You can also have employees use cloud-based tracking reports, or simply put goals and targets on the calendar and follow up on their due dates. When goals and targets are met, acknowledge and praise their good work. If warranted, bonuses and rewards are always welcome by employees and go a long way to communicate your appreciation of them. When goals and targets are not met, it's time to get things back on track.


Start with an open conversation, leading with questions about why something wasn't completed or was completed incorrectly. Many times, we are quick to assume the employee is at fault, when in reality, it could be that he or she didn't have all the information needed to properly complete the task/project. But other times it truly is an employee who is slacking on the job and not understanding how his or her behavior is affecting the team. When employees (or athletes on a team, or members of a board of directors) fully understand how their roles impact others, their performance enhances the team.

However, if performance does not improve after the open conversation, it's time to have that difficult talk about the changes you need to see. Don't wait to have this conversation, as frustrations will rise and may come to a breaking point—not just for you, but for team members as well. Verbal communication and written documentation of the conversation, including the performance or behaviors you need to see improve, is critical. Beyond that, though, your response to unfortunate lack of change is of utmost importance. If you turn a blind eye hoping the issue will resolve itself, you are now the one who isn't practicing accountability. And as the owner, you have to hold yourself accountable, as your business is the one that will suffer.

The driving factor that will direct your staff's work ethic and enthusiasm is the culture you have created and convey each and every day. The more you hold yourself accountable, the more your staff will follow suit. When leaders do not practice what they preach, teamwork is almost impossible. If you say one thing but do the other, their enthusiam to follow you will diminish; they will take that to mean that you do not value accountability for yourself in your position, so why should they? Lead by example, and hold not only your team accountable for their responsibilities but also yourself, too.   [CD0518]
---
Christina Fiorenza is the HR Director for the LMC Group. She can be reached at christina@LMCpeople.com.