BY LENORE D'ANZIERI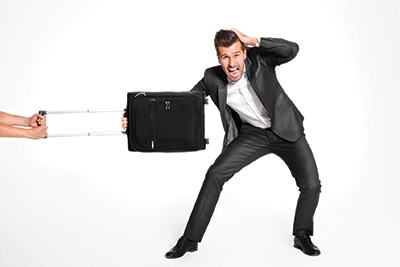 Travel management has been suffering from stagnant processes, technologies, reporting, and buying for a while now. Enter Travel Management 2.0, a whole new era of corporate transportation including who manages it and what to expect. To understand this evolution and the challenges faced, we need to understand what travel management really is and why it started in the first place. For that we'll have to go back to the '50s with the commercial accessibility of air travel.
How We Got Here
Let's face it, before jet travel it was a lot more difficult for business to be conducted face to face. In essence, the majority of business was conducted locally and there was no line item on most companies' profit and loss statements for a T&E (travel and expense) budget. Even for those that had these line items, they were so small that no one took notice. May 2, 1952, was a day that changed the world as we knew it when British Overseas Airways lifted its first jet from London to Johannesburg, South Africa, and a few years later in October 1958 when Pan American (better known as PanAm) followed suit as the first U.S.-based commercial carrier to fly a jet. This was the beginning of globalization as we know it and the start of corporate travel expansion.

As business travelers began to hit the road and soared through open skies to expand their business, so did the cost of travel. For many of these companies, the cost of transportation, hotels, and meals started to escalate and everyone took notice of a direct hit on their bottom line. According to MasterCard, after salaries and benefits, T&E grew to become the second largest controllable expense in a company's budget. It was around 1985 that companies started to take notice and figure out ways of driving those costs down, resulting in a healthy ROI for each and every trip—this was the birth of Travel Management 1.0.
Tracking the Travel Spend
Many travel companies jumped on board to put together programs where corporations could manage their travel and a new entity called travel management companies (TMCs) began to emerge. American Express saw the natural migration of a TMC into its portfolio of products as it was easy to identify and report on those expenditures through its credit card business unit. It wasn't long before AmEx became the pioneer in helping companies manage their programs and create the largest provider of corporate travel products.

As companies gained access to where their money was going, they started examining ways to cut those costs by adding travel policies. Policies included best practices in getting the best airline deals (who remembers the Saturday night stay-over deals?), city-specific per diems for lodging and meals, and hours that transportation would be provided to its employees. TMCs helped them to manage these expenditures by creating reporting that matched what the (newly positioned) travel managers needed to see. In addition, it was obvious through these reports that buying power was another way to cut costs. Travel managers began to add preferred vendors to their policies, which gave way to reporting that would identify violators and the penalties that would be assessed. For the TMCs, this was a viable business because it was easy to sell (that is, before commissions went away).

The marriage of corporations and TMCs was a no-brainer. Until the airlines cut commissions, corporate travel departments operated as a profit center by sharing commissions with the TMC. That ended as the airlines initiated the non-commissionable rates; hotels and car rental companies followed. Even though it was said by not using a managed travel program and TMC that a company was losing a minimum of 8 percent of its total spend, companies were scrambling to justify now spending anywhere from $10-$65 per transaction (fees based on model of TMC programs). TMCs took a huge hit through attrition and had to find new ways to justify their existence.
Shift to Cutting Fees with Technology
In the mid-'90s online travel agencies (OTAs) began to emerge. By this time, corporate travel buyers had transitioned into the new world of having their programs become cost centers, but were looking for ways to cut the costs of transaction fees. At that time, an average domestic airline ticket was about $347 round trip. For a company that spent $5 million for domestic airline tickets, that would be about 14,409 transactions. Multiply that by an average $42.50 per transaction and you have a whopping $612,382.50 annually in transaction fees alone. Around 1996, OTAs started to hit the market and transactions fees began to slide. This seemed like the new fix-all to companies being able to justify the cost to keep travel management going.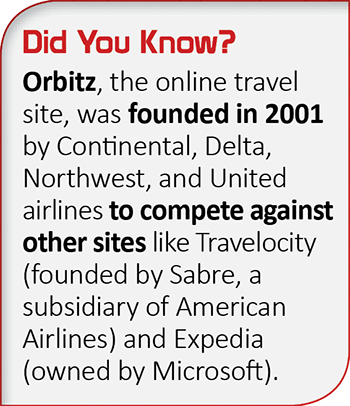 These new concepts also drove travelers to look at things in new ways. It didn't take long for airlines, hotels, and car rental companies to figure out this new online phenomenon. One by one, providers started to deploy their own online booking technologies, which was very enticing and exciting for the business travelers. The result was many travelers booking outside of their company's policy claiming to find fares and rates lower that what TMCs could offer. Travelers didn't understand the concept of driving market share to vendors for corporations to receive better discounts/rebates; travelers began fighting policies that were in place. Very few companies mandated their travel policy, while most companies strongly encouraged staying within policy and the remainder had loose policies for their travelers.
Post-9/11 World's Buzzword: Safety
As more travelers became "offenders" of the travel policy, a whole new set of issues arose. With political unrest around the world and more travelers going to areas that were affected, security and safety became another main concern about managed travel. The terrorist attacks in New York and Washington, D.C., that fateful day in September 2001 escalated those concerns more than ever. For travelers booking within policy, together with a TMC/OTA a travel manager could locate the whereabouts of a traveler within seconds through their real-time reporting capabilities. It was not the case for those travelers who booked outside of the policy, and it was often virtually impossible to locate them. For security purposes, many companies would not allow executives to travel on the same flights, so their TMCs were able to alert the travel managers before it occurred. Of course, ground transportation was an issue as people traveling to locations with which they were not familiar stood a chance of being taken for a ride by an unknown provider. Safety and security suddenly outweighed price. Corporate travel management was an end-to-end solution to managing costs and keeping travelers safe and sound. Managed travel was still experiencing an 80 percent and above penetration rate. That was when Gen Y was drawing with crayons and the Macintosh was Apple's newest computer ... that was managed travel 1.0.
Welcome, Travel Management 2.0
Today, Gen Y (those who are between 18 and 34) is part of the traveling workforce and smartphones are a new appendix of the human body. Immediate gratification has never been stronger or more entertaining. Gamification is the new reward and the journey is the best part. This is now; this is happening.

Although the tools are different, travel management still has the same concerns regarding budgets, safety, and security. It has, however, added several key components to the equation, including ease of use, instant gratification, and visual attraction. As a result, corporate travel policy compliance is at an all-time low at 55 percent adoption and Gen Y is not the only consumers of these new ways of purchasing. I have to say that the majority of my own travel purchases are now through my smartphone apps. It gives me a sense of power and control that I never had before. I can navigate the world by tapping on a screen and finding any product or service that fits my needs through intelligent technologies. So why would corporate travel be immune, and more importantly, how are they changing to fit these new practices?

Although the tools are different, travel management [today] still has the same concerns regarding budgets, safety and security."
Basically, we have all sat back and complained about on-demand apps that are taking away our business. Every airline, hotel, and car rental company has an on-demand app that will attract almost any buyer who owns a smartphone today, regardless of age. Now, in the ground transportation environment, there is the likes of Uber and other companies that are desperately trying to figure out—and raising enormous amounts of capital in the process—how to take that on-demand product into the corporate travel realm. But that's another story. Let's see how this is impacting corporate travel and ultimately, our own ground transportation industry audience.
Connecting It to Chauffeured Ground Transportation
Corporations and TMC/OTAs are trying to figure out how to keep travel management alive. There are products out there that might have the solution. Take, for example, Concur, which has emerged with Open Booking. This is a platform for corporations to offer a cloud-based product to their executive travelers. Although it resembles a legacy OTA, the product allows travelers to pick and choose from their own preferred suppliers through one main source that aggregates that information and reports it back to the corporation. It is a solution that will keep the corporation, traveler, and travel managers satisfied and in control.

When a traveler books through the cloud-based product, the company has the ability to identify the buying practices of its traveling community and helps to keep its budgets allocated by reporting back to the company. Although directing market share to providers is not easy, the process will allow purchasing agents and/or travel managers the opportunity to see where the dollars are being spent, which could ultimately help them in negotiations with suppliers. According to the Travel Innovation Summit 2013, the cloud will help companies maintain policy compliance, benchmark their spending, provide procurement analysis, and maintain the safety and security factor for their travelers. The product basically aggregates suppliers in one location and allows the travelers to book within their tool and have their entire itinerary in one location, accessible anywhere and anytime. This concept is not sitting well with many of the legacy TMCs, I am told by a source who works for a major TMC. It is, however, the future and we all need to change our thinking.

In the chauffeured ground transportation industry, this means a paradigm shift is happening. Uber and other apps are so successful now not just because of the service. They are not losing business because of pricing, even when surge prices anger customers. They are winning business because of the same reason this new travel management model is taking the world (literally) by storm: convenience. Travel manager and procurement and strategic sourcing departments are also now having to rethink the way and purpose that they buy, forcing all of us to look at how we sell into the new travel world. What is going to make us attractive and keep a hold on our market share? This is not a fad; it's here to stay.

It would not be unreasonable to assume that this model will (sooner than later) be taking over the travel industry, and it is important to know how they make money. The answer is easy: from the providers, not the end users. Providers of all types will continue to shoulder the costs to be included in these programs, while the cloud promotes them to their clients. What this could mean is that our buying process and our buyer persona is going to dramatically change. My prediction is that a large part of our business will be selling into these aggregators if we are to remain competitive in the market. It is clear that we will need to brand ourselves as technological innovators in our space; that we will need to add value to the services that we provide beyond new cars, professional chauffeurs, and good service. We will be required to invest in growing our product lines to include attractive, easy, and fast booking tools to our clients. But most importantly, we need to keep up on the new generation of buyers and what they are looking for and on what premise are they buying. Expect that you'll be changing how you do business in the immediate future, or you will be left behind. [CD0414]