By Kato Murray
Joseph Weizenbaum, one of the fathers of modern artificial intelligence, was once quoted as saying, "A computer will do what you tell it to do, but that may be much different from what you had in mind."

Based on Weizenbaum's later skepticism of technology, I doubt he was referring to how frequently I would have virtual assistants ignore me, or that I would have a device on my wrist that could measure my oxygen saturation and detect cardiac abnormalities all while I listen to my newest audiobook.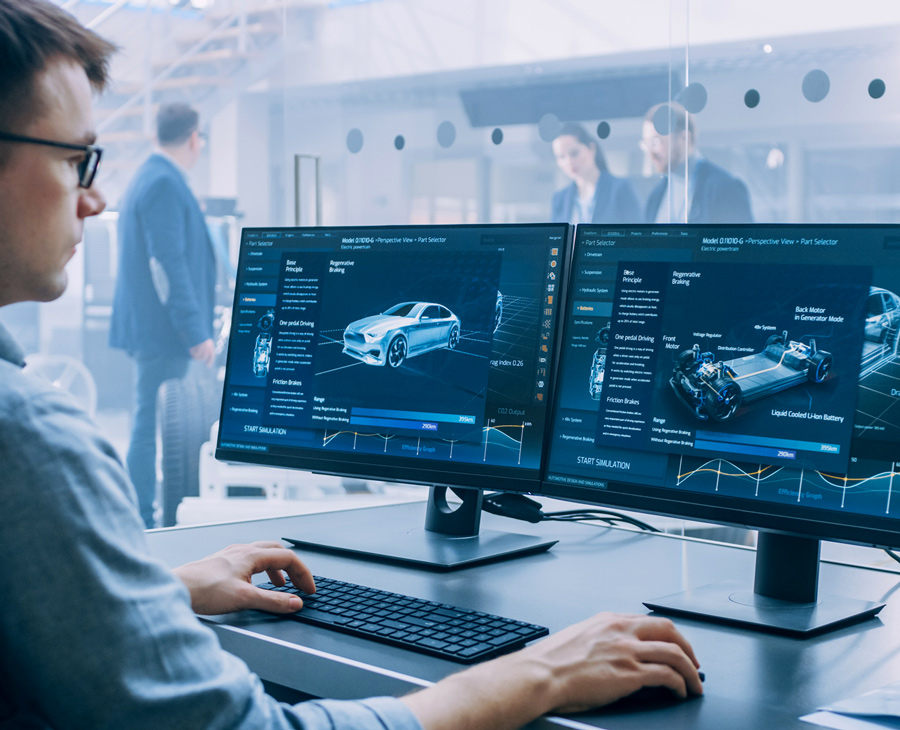 For those of you not impressed by a magic wristwatch and a talking speaker that refuses to turn off my living room light, there are still plenty of exciting technology updates to share now that we are halfway through the year.

5G Wireless Network
Recent figures from Viavi Solutions' State of 5G Mid-Year Update show just how rapidly 5G is expanding, with coverage now available in four additional countries and 301 cities since the start of 2021. Coverage has grown more than 20 percent to date with 5G currently in a total of 1662 cities across 65 countries. The United States is second in the world by number of cities covered, with 279.

Flying Cars
On June 28, 2021, a prototype flying car completed a test flight between two cities in Slovakia, spending 35 minutes airborne. The AirCar Prototype 1 is powered by a 160-horsepower BMW engine and comes equipped with a fixed propeller. It transforms from aircraft to road vehicle in less than three minutes.

Autonomous and Electric Vehicles
❱ Adaptive Mood Control
A researcher from Florida Atlantic University's College of Engineering and Computer Science has developed new technology for autonomous systems that is responsive to human emotions based on machine-learned human moods.

Adaptive Mood Control will use a combination of technologies to collect driver and passenger data, such as facial expressions, thermal camera output, and information communicated via sensors in the handles and seats of the vehicle.

The results are then sent to the vehicle's software system allowing the vehicle to respond to perceived emotions and automatically choose an appropriate mode such as normal, cautious, or alert driving mode.

❱ Luminar
Luminar Technologies recently unveiled its newest self-driving sensor architecture, Blade. Blade will serve as a blueprint that automakers can incorporate into newly designed consumer vehicles. Blade has also released concepts that can be implemented into vehicles designed as robo-taxis and for trucking.

❱ AVs as a Subscription Service

As autonomous vehicle technologies keep developing, discussions are centering on whether these vehicles will be available as a consumer product, or whether they will operate as an as-needed service. Companies like GM aim to market autonomous vehicles directly to the public by around 2030, but Volkswagen is entertaining a business model that is a bit more aggressive. The automaker estimates that it would be ready to offer a range of vehicle subscriptions by Q2 of 2022 that is estimated to start at an average of $8.50 per hour and will vary based on certain features.

Other Vehicle Technologies
HERE Technologies, Porsche, and Vodafone are collaborating to develop a real-time warning system utilizing 5G technology that will notify vehicles and their drivers of hazardous situations. The study aims to illustrate how the ability to react to unseen traffic hazards will improve overall road safety.

Mercedes-Benz announced in late June that they will be developing their own operating system and computer chips. MB.OS is scheduled to launch sometime in 2024 and Mercedes will be hiring 3,000 software engineers across its nine global software hubs to work on the new in-vehicle software platform. The automaker will work with companies like Apple and Google to design cooperative programs while maintaining control over what data is collected in the vehicles and who that information is provided to.

Goodyear will be introducing smart tires on light commercial vehicles such as package delivery vans. The product serves as one step in a wider push to add connectivity to all its tires by 2027, which means lower-end consumer cars may one day have tires built to predict breakdowns and alert drivers of wear. Goodyear's sensor-equipped tires are launching under the firm's new SightLine brand and will include software offering treadwear and tire-pressure alerts.

While Elon Musk's stance on LiDAR technology—the technology used in most autonomous vehicles—changes with the seasons, the one thing we can be certain of is that we are going to see a dramatic increase in vehicle technologies over the next decade. Now it is just a question of who will be adding flying cars to their fleet first!   [CD0721]
---
Kato Murray is the operations associate for the LMC Groups. He can be reached at kato@lmc.group.