BY SUE JARVIS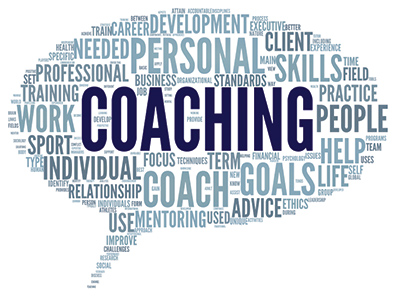 In the fall of 2013' I set out to really take my business to the next level and learn to work smarter not harder. My company was growing very little every year and I wanted to know what we could do better to prosper. I knew I needed coaching' specifically to help me set and achieve goals' gain clarity concerning my operations and employees' and be accountable for making positive changes.

I had sporadically hired business coaches over the past 26 years' but I really did not click with them—or perhaps I was not ready to hear and learn from them. In general' humans don't like change but many times it is what we truly need to grow ourselves and our businesses. Despite hours of talking with friends in the business and bouncing ideas off each other' great advice was shared but no a was really attained. This time I was ready.

Over the past year' I have been working with three different coaches who all complement each other and help us achieve the goals I've set forth for Aristocat. As with all of my coaches' the final decision is always mine to make and implement. There have been many times that I've been pushed out of my comfort zone' but I've done so with the guidance of my coaches and with the best of intentions for professional growth.
Shoring Up Financials

The first coach I hired was Sherri Richards of Rise Consulting' our money coach. I was at a workshop given by a woman I admire and trust' and her name was mentioned several times over the two-day event as a money coach who "rocked her world." Richards has since become an invaluable long-term asset.

We've always used a CPA to prepare our monthly statements but did not fully understand how to read and utilize them to grow the business. Richards helped us both update our financial system' which offered better reporting' and hire a new bookkeeper. Richards is also writing our new business plan and doing strategic forecasting' which has been an eye-opening experience. It brought my team and me clarity about exactly where we are now' looking in-depth at every part of the business and setting obtainable benchmarks about where we want to be.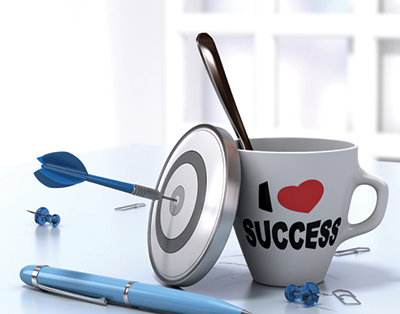 For years' I have attended nearly all of the industry's shows and events' and while I always come home with a pile of paperwork and instructions for how to do a financial statement correctly' I never put it all to work—just bits and pieces. This is where having an expert money coach has been instrumental in getting our finances in order so we can make informed business decisions. With the better reporting' we can break down our numbers to show an accurate cost of goods sold and true profit per car. Doing things piece by piece has been much less overwhelming and easier to work with. As the saying goes' the journey of a thousand miles begins with one footstep. Learning and knowing the numbers every week (through our weekly coaching calls) has actually been pleasant. A call generally includes three of my team members and me so that we all know what needs to get done. No woman is an island!

"Aristocat had grown as far as it could go under its current structure. Sue's situation was typical of a company that started as a mom and pop' but grew into a business much larger than her infrastructure could efficiently support. This resulted in a struggle to maintain control'" says Richards. "Ultimately' decisions were being made just to get through the day or season' as opposed to operating one step ahead and strategically directing the activities of the company." Richards says that business owners can feel overwhelmed with volatile cash flow' reduced profitability' and employee issues' all of which can stymie growth.

To remedy the situation' Richards upgraded and aligned the company's infrastructure' including finances' operations' sales' marketing' and staffing to reflect our current position and to support our goals. "This resulted in a staff who are now working efficiently as a unit' and the company having predictable year-round cash flow' increased profitability' and very happy customers'" says Richards.
Fine-tuning Leadership Skills

Last fall' my money coach sent me the resume of a life coach/clarity expert who was looking for steady part-time work. I immediately set up an interview with her' and hired her the same day! Debralyn Pohlman of Reaching For More has been with us since October and has made a world of difference in our progress by setting up new procedures and processes' getting better software' being a coach in many areas' and most of all' implementing change.

First' she had me look at my workforce with a new eye. We started by hiring some new staff who have the same work ethic' values' and personal drive that are needed to grow the business. This meant changing things up and letting some staff members go' which was sometimes a bit uncomfortable but now it is really paying off. We spend a huge amount of our lives with the people we work with' so having the right folks on board who have great positive attitudes is essential. Not settling for good—but going for great.

Part of my coaching involves reading. Knowledge is never wasted' and you never know where you will find a good idea or a better way to do something. Three books that have helped me immensely are: Good to Great by Jim Collins' The 7 Habits of Highly Effective People by Stephen Covey' and Financial Intelligence for Entrepreneurs by Karen Berman and Joe Knight. We are now in the process of setting up a book club with our management team to discuss what we have learned from our readings. In addition' it's important to do the exercises to really contemplate' practice' and absorb what we have read. Knowledge is crucial to running and growing a successful business' and knowing that my management team is reading the same materials I am ensures that they are thinking and honing their skills as well. I also find meditation invaluable to clearing my head and slowing down my thinking so I get more clarity. Even if you don't consider meditation something for you' there is more and more research proving how helpful it can be to have a more peaceful' more focused' and happier life. I also joined Fred Pryor Seminars (when you sign up you get most of their local classes free) and subscribed to Franklin Covey online. Learning from both of these resources has been invaluable and easy to do from home. Groupons are often available for these types of resources.

"It takes a lot of humility to begin again' especially with a business that you have successfully run for nearly three decades'" says Pohlman. "Breaking old habits and forming new ones that are more supportive of the future of a company is hard work. John Maxwell's Law of the Lid states no organization can grow beyond the leadership level of its primary leader." Pohlman says that when a leader's skills improve' it creates accountability for other staff' which then allows the leader to focus on growth.
There have been many times that I've been pushed out ofmy comfort zone' but I've done so with the guidance of my coaches and with the best of intentions for professional growth.
Marketing Bootcamp

We also decided we needed another business coach to help us in many different areas' but especially with inbound marketing. We were and still are determined to go from good to great' and I knew we needed the additional help. We interviewed three business coaches who work with the industry and chose Jennifer Brugliera of JRB Management Services. We chose Brugliera because we wanted someone to teach us what we needed to do' not someone who charges us to do the work that we could do ourselves' and her scope of expertise is extensive. She does our pay-per-click campaign' oversees our website and inbound marketing hosted on Hubspot (she is Hubspot certified)' advises on what vehicles to sell and buy' helps us plan future operational goals quarter by quarter' gives us staffing advice' and so much more.

"When I first spoke with Sue it was apparent she had a renewed passion for her business. With over 20 years as an operator' she wanted a 'do over''" says Brugliera. "She wanted to look at every aspect of her operation and make the changes necessary to be successful in 2014' but knew she couldn't do it alone. My role was to help develop the roadmap for 2014. After we reviewed her current business model and discussed where she wanted to be at the end of the year' we started by creating objectives by quarter and assigning those objectives. We reviewed current staffing' vehicle utilization' ­

P & L reports' and marketing. Accountability was created by holding weekly conference calls with the entire coaching team."

We recently hired a social-media maven' Jessica Metzler from All Social Jessie. She is coaching us on what we can do with our social media as well as doing a lot of the work herself. We have biweekly meetings' which is helping us get a great direction for online media—especially because she is on top of the Google algorithms and new platforms always coming out.
This year has been filled with new knowledge' clarity' and renewed hope' all of which I attribute to my business coaches. It was my goal to not only understand my business better and' of course' grow' but also to work smarter and not harder by spinning my wheels in the wrong direction. Adopting business coaches has helped me understand the power behind the numbers' have a sense of structure' and make sound—although sometimes hard—business decisions. Having a neutral pair of eyes take an in-depth look at the business was the only way to move forward. With no stones left unturned and unevaluated' I'm prepared for anything to come my way. It's also a lot of fun to see things change and fall into place. [CD0814]
CONSULTANTS 101
One of the more popular versions of business consulting has been the 20 groups' several versions of which exist today throughout the industry. These consulting groups have become not only like an extended network of mentors for many' but also an essential part of their business health and well-being. It's what you'd expect from colleagues who share the most intimate business details' issues' and concerns with other members.
Diane Forgy of Overland Chauffeured Services:
"Two huge decisions over the last 21 years made us the company we are today: First was hiring industry consultant' Charles Tenney' in the early '90s. Without his guidance' coaching' and broader industry perspective' I may not have made several critical decisions and investments that laid the foundation for us to increase our business and market share multiple times in less than five years.

"Second was the opportunity to join the first organized 20 group in 2004. I was extremely intimidated at first' being among some of the most successful' sophisticated' and challenging operators in the industry. But it forced me to step out of my comfort zone' analyze my business more strategically' apply best industry practices' and focus intensively on financials and dashboards. When you have a dozen other smart operators sharing their successes and failures' pushing you and holding you accountable for evolving and improving your business' you can't help but benefit. Plus' you have to be willing to do the same for everyone else in your group. It definitely takes the right chemistry' trust' and shared objectives to make this kind of group work."
Steve Qua of Company Car and Limousine:
"In 1947' my grandfather' V. Blakeman 'Blake' Qua' ended a 20-year career with General Motors. As was the norm for the "The Factory" back then' he was being transferred after a year as zone manager in Cleveland. This time it was back to Kansas City' and my grandmother put her foot down. By 1947 my father' then 15' had lived in 13 different cities and three cities twice. Grandmother was a stern woman who was determined that my father go to one high school; V. B. responded by applying for and being granted a Buick franchise in Cleveland (Qua Buick).

"After 20 years in the wholesale automobile business' V.B. had no idea how to run a retail dealership. What he did know was a lot of dealers' and he had befriended the best dealers in each market during his travels. What would happen if you put 19 of the brightest retail automobile dealers and one recently retired factory guy in a room for two days? He was going to find out. Because they wouldn't compete against each other' they would share financials' ideas' pay plans' and relationships over 20 hours in a meeting room' a round of golf' a few cocktails' and three dinners once each quarter. They became the Buick Twenty.

"Buick Twenty was not only a spring board for V.B.' it was a boon for the dealer members. Qua Buick grew to become the 5th largest Buick dealership in the country and 18 of the 20 members were members of Buick Select Sixty' the 60 dealers that sold the most cars' had the highest customer satisfaction indexes' and were the most profitable. Membership has passed on to my brother' Blake.

"Needless to say' the 20 group concept is close to my heart. So close that in 1997' with three years in the industry' I went looking for a 20 group and found a budding one ... Charles Tenney moderated a group that included some of the smartest guys in the industry. Although the group has gone through more than a couple revisions' it exists to this day.

"Through complete openness' honesty' and sharing' progress happens. If you can be open' willing to point out your warts' take direction' and be held accountable' you may be a candidate for a 20 group. I think of mine as my board of directors. They are the people who make sure that I expect great things for my business and that I follow through. They are the ones who scold me when I fail and praise me when I succeed' who take notice of my accomplishments and urge me toward bigger and better ones. They are the ones that make sure my goals are realistic' achievable' and measurable. It's what I do for them as well.

"The bigger question is' do 20 groups work? Empirically? Yes. I had to beg the members of the first group to let me in because my company was too small. Today we are in the top 100 of largest ground travel companies in the North America. Most importantly' I have built relationships with people who love me that would drop everything they are doing and come to my rescue if my company was in trouble' and vice versa. I look around our conference table and see current and past association board members' industry leaders' and some of the smartest people in the business. I see Operators of the Year and recipients of local awards. These are very successful people who' if asked individually' would echo my sentiments. Do 20 groups work? Yup' pretty much."