Details

Category: Industry News
Bus manufacturer Motor Coach Industries (MCI) announced that Brian Hill has rejoined the organization as MCI private sector regional vice president for new and pre-owned coach sales, Midwest region. He left MCI in 2020 after 23 years and worked in the commercial financing sector before accepting this new position.
With more than 20 years of experience on the MCI sales team and based in Des Plaines, Ill., Hill will be responsible for new and pre-owned coach sales to private operators in the Midwest region, including Illinois, Indiana, Ohio, Michigan, Kentucky, Tennessee, and West Virginia.
"We are pleased to welcome Brian back to our team as he succeeds Richard DeYoung, who is set to retire in May," said MCI Vice President of Private Sector Sales Patricia Ziska. "Brian's track record demonstrates extensive expertise in the motorcoach industry, as does his unparalleled commitment to building long-lasting relationships. Leveraging this experience, Brian will lead our Midwest private sector coach sales and support customer needs across an expanding and market-leading product range."
Prior to rejoining MCI, Hill's responsibilities spanned sales, customer management, support team leadership, and strategic planning. A four-time MCI sales award winner, his many accomplishments include expanding MCI's pre-owned footprint in the Southeast market and establishing long-standing partnerships with key operators across the region.
Visit mcicoach.com for more information.
[05.10.22]
Details

Category: Industry News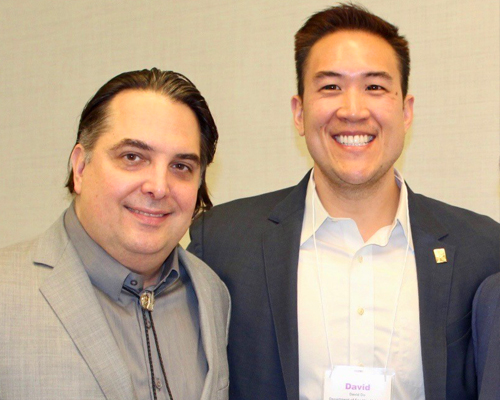 Former TLC Commissioner Matt Daus (left) with nominee David Do
New York City Mayor Eric Adams recently nominated David Do as chair and commissioner of the city's Taxi and Limousine Commission (TLC) following the resignation of Aloysee Heredia Jarmoszuk. Do is an experienced leader and regulator in the for-hire vehicle industry and currently serves as the director of the Department of For-Hire Vehicles (DFHV) in the nation's capital.
"I am so proud to welcome a groundbreaking and supremely qualified and capable nominee like David Do to the TLC," Adams said in the announcement. "After a financial crisis and a devastating pandemic, a strong taxi industry is a prerequisite to a just and equitable economic recovery for our city, and this administration is going to deliver that for New Yorkers. Thank you to Acting Commissioner Ryan Wanttaja for his years of dedicated and continued service to the TLC and the city."
As DFHV director, Do successfully launched DC Microtransit, an on-demand shuttle service to meet travel needs for residents living in hard-to-reach areas. He also led the agency through the COVID pandemic and distributed personal protective equipment to drivers to keep them safe on the job.
"I want to thank Mayor Adams for putting his trust in me to lead the New York City Taxi and Limousine Commission at this pivotal point in the history of our industry," said David Do. "Increased competition and the global pandemic have put our industry at a crossroads, and I look forward to partnering with Mayor Adams to deliver a strong economic recovery for our yellow and green taxi, livery, and for-hire industries. We will continue to work closely with our communities to ensure we protect our drivers, visitors, and passengers through advances in innovation, safety, accessibility, and equity.
The announcement has earned the praise of many in the industry, including former Commissioner Matt Daus, New York Taxi Workers Alliance Executive Director Bhairavi Desai, and Black Car Fund Executive Director Ira Goldstein.
"David Do has the experience and expertise to guide TLC into the future, while ensuring drivers and operators have the support they need to move our industry and our recovery forward," Goldstein said. "The Black Car Fund looks forward to working with David to create safer streets, a better transportation network, and conditions that allow drivers and the for-hire vehicle industry to thrive."
"I know firsthand how challenging this position is, and he is the right person at the right time–to bring order, morale and confidence back to the TLC," Daus said. "His experienced leadership will guide the industry toward further innovation and multimodal integration, while making strides to promote access and equity."
Under the New York City Charter, any nominee for TLC commissioner must be confirmed by the City Council.
You can find more information about the agency and its objectives here.
[05.04.22]
Details

Category: Industry News
If you've ever wanted to immerse yourself in the one-of-a-kind vibe of Miami Beach but never made the trip (or are eager to return), now is your chance. The Chauffeur Driven Executive Retreat this June 12-14 is a perfect opportunity to get to know the world-famous South Beach area firsthand, but also get scores of professional insights that you can immediately apply to your business.
With your all-inclusive pass, you'll not only receive two full days of intensive educational sessions, our Beach Olympics team-building event, and unmatched networking, but you'll also be well fed with our breakfasts and lunches on Monday and Tuesday as well as two private dinner events. On Sunday night, we'll be oceanfront for our dinner party at the Loews featuring the tantalizing flavors of Havana and an open bar. Then on Monday evening, you'll be whisked away over the waters as you join us on the Biscayne Lady Yacht for dinner and open bar with stunning views of the Miami skyline. Further, this one-time admission gets you a guided tour through the legendary Wynwood Walls Graffiti Art Museum—with some built-in time for lounging by the pool or beach too. When it comes to planning a perfect South Beach experience, Chauffeur Driven has it covered.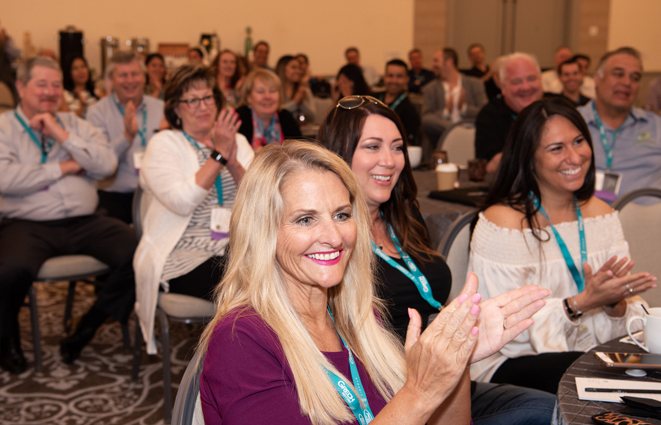 Until May 15, we're offering early-bird pricing of $799 for this highly anticipated event—that's $100 off our standard admission price. We've also managed to score an amazing room block for $289/night for the duration of our retreat; that's almost half off the regular rate.
In last week's enews, we shared a bit about our M&A super session planned for Tuesday, June 13. But that's not the only session we have in store for that day.
Finding and recruiting chauffeurs and CDL drivers has been among the industry's leading challenges since long before COVID became part of the national conversation. One thing is clear: The old ways of recruiting and hiring aren't going to cut it. With that in mind, Robyn Goldenberg of Strategy Leaders and Simon Curtis of Curtis Gabriel will present Adapting Your Company Culture & Recruiting Practices to Find Top Talent for Your Business.
We're in an employee-driven market for hiring right now. COVID showed employees that they can choose which companies to work for, creating heavy competition for employers across all industries—especially those looking for CDL drivers. How can luxury ground transportation companies adapt to attract and retain talent, including office staff, higher level managers, and drivers? Our experts will look at lessons from the trucking industry, how to use marketing data to attract new employees, and discuss how an operation can adjust their branding and external messaging to show a company culture that employees want to work for. Keeping in the "friendly competition" theme of the event, this session will come with a digital "playbook" to help implement what you've learned once you return to the office.
Be sure to visit cdexecutiveretreat.com for all the latest information about our Miami getaway. For operators looking to make their trip a short vacation, we're currently offering a $399 non-industry spouse pass that will let your significant other join us for our after-hours dining events and tours. Contact our Director of Events Jess Pavlow at jess@chauffeurdriven.com for more information.
[05.03.22]