Details

Category: Industry News
Sun and sandy beaches sound pretty good right about now, are we right? How about an event that includes relaxation, industry networking, and helps you become a better leader and business owner? That's exactly what we're offering this June 12-14 as we mark the return of Executive Retreat—and what better place for our comeback than Miami? Our Retreat will be held at the world-class Loews Miami Beach Hotel, perfectly located in the heart of SoBe and steps from the Atlantic.
Limited to just 200 operators, the CD Executive Retreat offers focused and intimate networking, in addition to a blend of high-level educational content, local food and flavor, tours and competitive events, and of course, a bit of quality time by the pool or on the sand to create an amazing and revitalizing experience from beginning to end.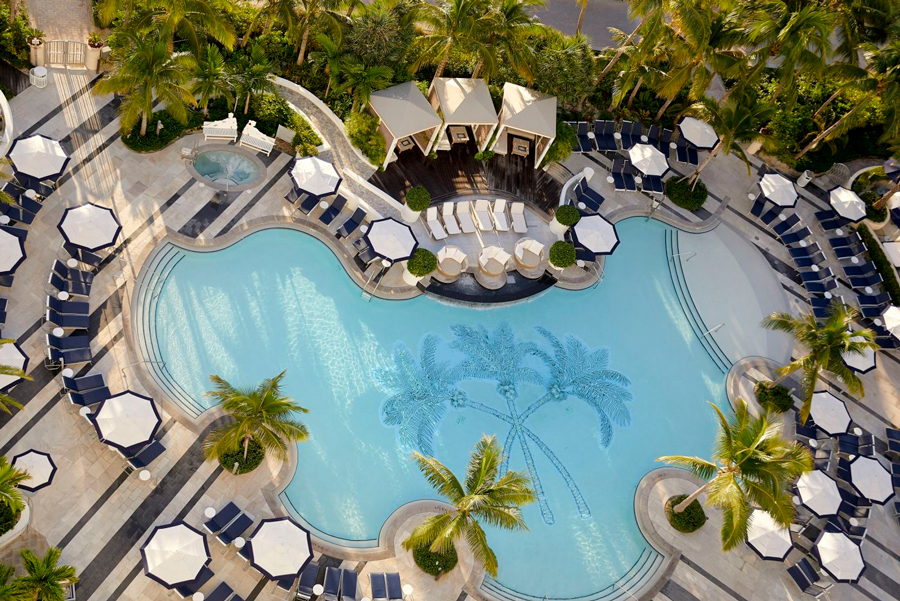 With a small group of dedicated attendees, you'll have a chance to get to know every person who attends—and people come from all parts of the globe (who doesn't love an international destination like Miami?). It's the ideal environment for building lasting relationships.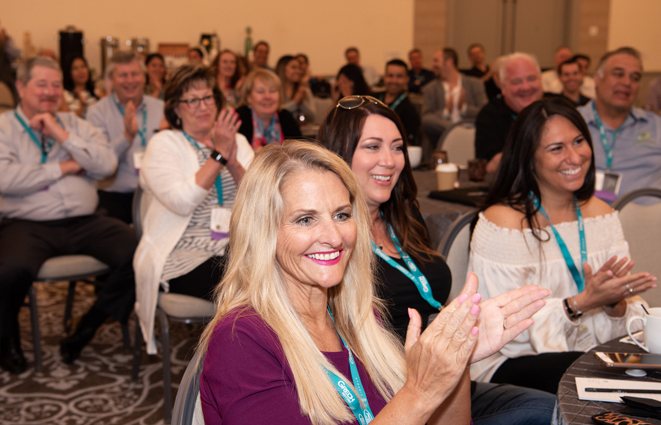 Although we are still in the process of finalizing a few of the speakers, the topics and agenda are all but set. Each day of the event will include some sort of team-building component, including interactive roundtables via our Classroom Competition on Monday and our Beach Olympics on Tuesday (you can choose to flex your body or your mind!). During each of these sessions, you'll have to opportunity to team up and solve problems with some of the industry's best and brightest. Be prepared to use all your faculties and to get outside of your comfort zone, because you come to our Retreats to become stronger leaders.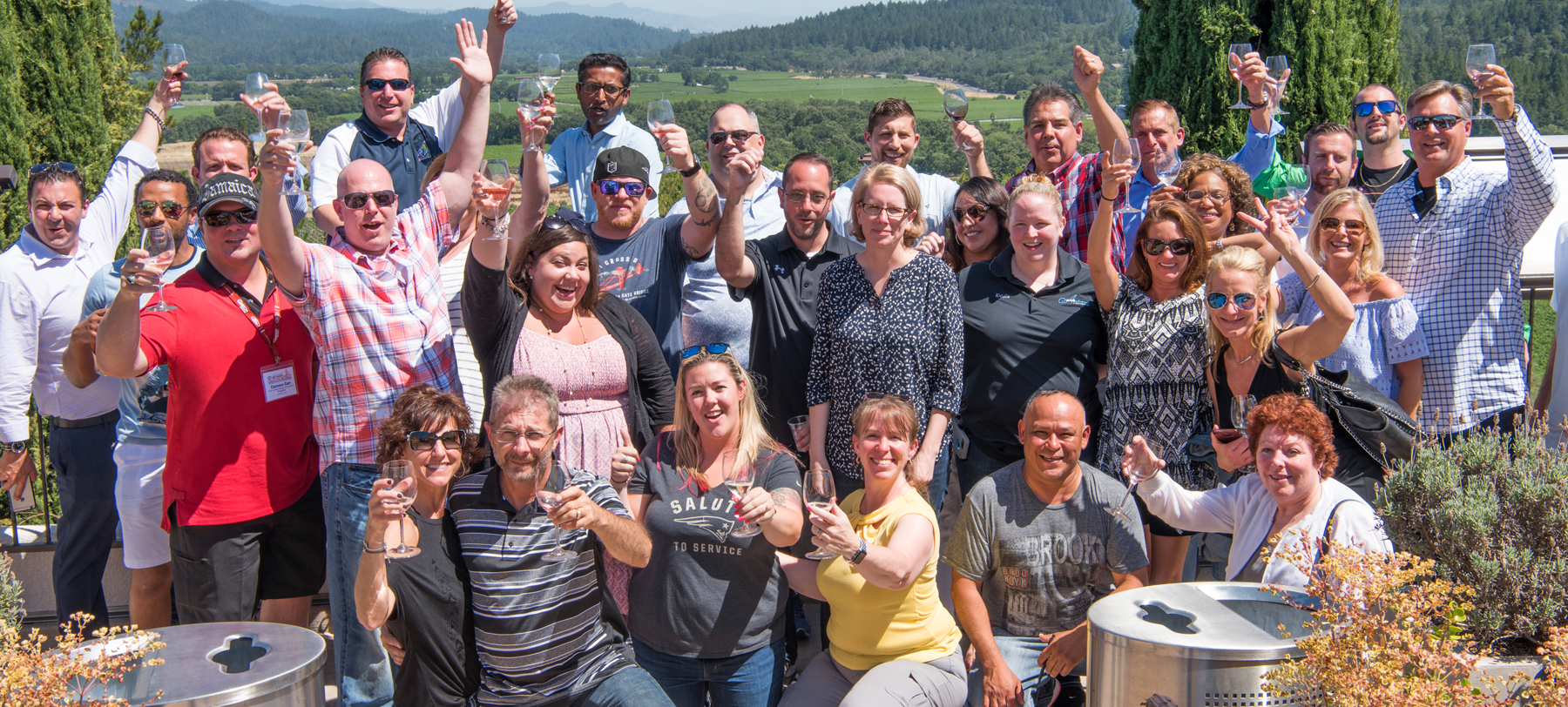 In addition to friendly rivalries and networking opportunities, our Retreats offer laser-focused education. This year, we've set our sights on seminar/workshop topics that cover efficiency and profitability as well as recruiting chauffeurs and CDL drivers. But we're especially jazzed about Mergers, Acquisitions, and Preparing for BIG Opportunities—an M&A super-session with Ken Lucci of Driving Transactions, Matt Daus of Windels Marx, and Tom Byrne of Kaptyn.  This session is designed to will help operators of all sizes…
Engage in financial and operational exercises and valuation techniques to prepare your company to explore buying, selling, merging or the big opportunity that may come your way
Explain the M&A dance, in terms of the process by which deals are formed and progress, with a "how-to" approach to moving down the field
Assess legal, financial, and tax due diligence risks and issues in the M&A process
Get deals over the finish line by helping attendees to both identify and avoid pitfalls that could cause an otherwise good deal to fall apart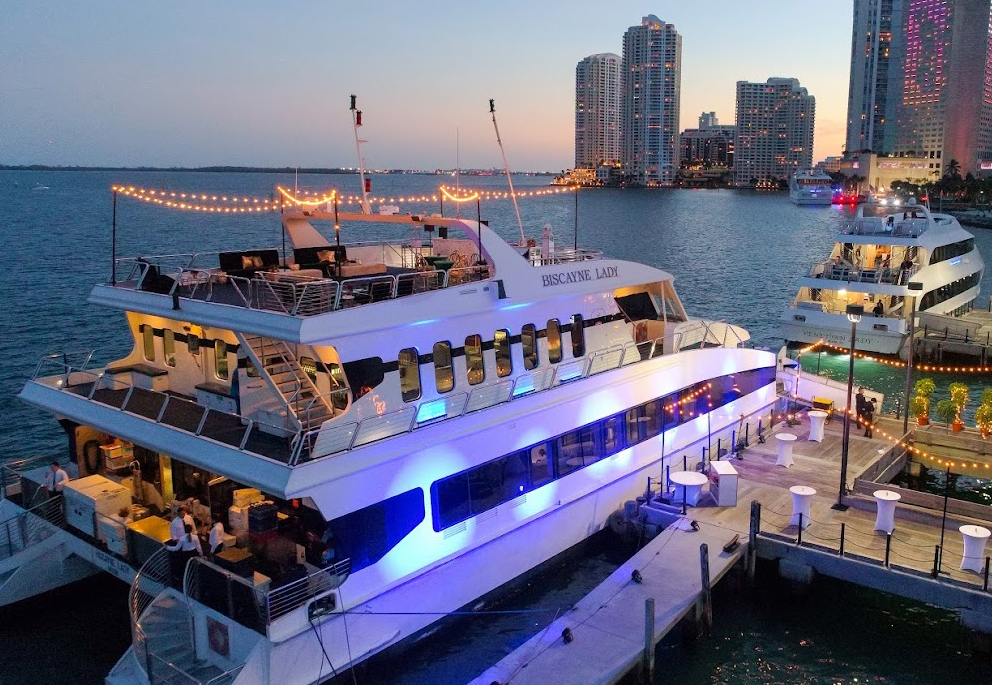 Significant attendee interaction and involvement with the panelists, and each other, in a workshop format, will help demystify the M&A process, and provide useful and practical information for attendees.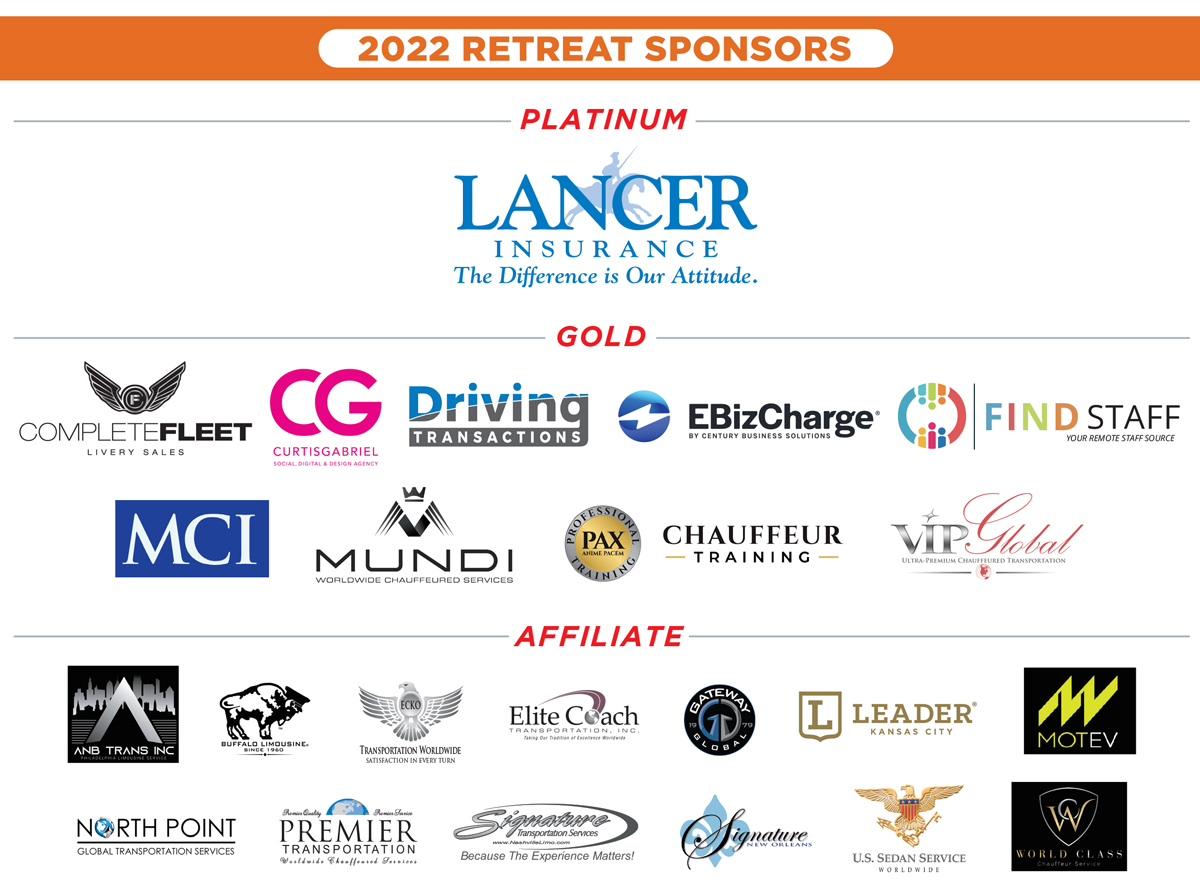 Don't worry, we're more than aware that the sunshine and fresh air will be calling you… this is South Beach, after all. In addition to an oceanfront opening dinner reception, we've built in plenty of time for kicking back by the pool or exploring the area. We'll also be offering a super-cool Tour of Wynwood Walls—the iconic Graffiti Art Museum—on Monday afternoon before we embark on a spectacular dinner cruise on the yacht Biscayne Lady (with open bar, of course).
At press time, sponsorships are sold out except for one Platinum slot. Special thanks to all our sponsors—including Platinum Sponsor Lancer Insurance—for supporting this highly anticipated comeback event. Other sponsors include Gold: Century Business Solutions, Complete Fleet, Curtis Gabriel, Driving Transactions, Find Staff, MCI, Mundi Worldwide, PAX Chauffeur Training, and VIP Global; and Affiliate: ANB Trans, Buffalo Limousine, Ecko Transportation, Elite Coach, Gateway Global, LEADER Kansas City, Motev, North Point Global Transportation Services, Premier Transportation, Signature New Orleans, U.S. Sedan Service, and World Class Chauffeur Service.
Visit our registration page today to save $100 until 5/15. What's more, we've secured an incredible room rate at the Loews of $289 per night—which is half-price for this stellar property. You can visit the Loews online by clicking here.
Visit cdexecutiveretreat.com for more information.
[04.27.22]
Details

Category: Industry News
Last Friday, April 22, marked the 52nd observation of Earth Day, which represents the birth of the modern environmental movement. The American Bus Association used the occasion to call attention to the critical role that the motorcoach industry plays in helping the environment.
Calling them the "unsung heroes of transportation," ABA noted that buses are among the greenest forms of transportation by taking up to 50 individual vehicles off the road. Buses shuttle millions across the country to work and school, the airport, running errands, for vacation, senior and low-income transportation, military movement, and in times of crisis like natural disasters. Buses are even being used by major airlines to help transport passengers between airports amid a pilot shortage. And the slow recovery of the industry has had a noticeable impact across the nation as state and local agencies struggle to find bus companies to manage fixed routes and other large group moves.
Bus and motorcoach manufacturers have greatly improved the gas-guzzling and exhaust-choking image of buses from yesteryear with lighter, more fuel-efficient offerings (even some electric!) that are also stylish and, dare we say, luxurious. Now it's time to banish that outdated "public city bus" image from the minds of your traveling passengers who might be surprised to learn how economical and comfortable bus travel can be for their next trip.
According to a 2019 report produced by the American Bus Association Foundation, "motorcoaches use the least amount of energy and produce the lowest carbon dioxide emissions per passenger mile compared with cars, van pools, heavy rail, intercity rail, commuter rail, domestic air travel, trolley bus, light rail, ferry boat, and demand service vehicles. In the pre-pandemic era, the private motorcoach industry moved nearly 600 million passengers annually utilizing 36,000 motorcoaches."
With gas prices hovering over $4 per gallon on average in most parts of the country, finding alternatives to cars has become a necessity for many. The release cited a study by Longwoods International that cited rising gas prices and inflation as the barrier to travel for many Americans over COVID, with two-thirds indicating that fuel prices will impact their travel decisions in the next six month (and beyond).
As chauffeured transportation continues to get back on its feet, the importance of buses cannot be overstated in the recovery and overall economy. With fewer buses, drivers, and companies to go around, the demand has never been greater and more important.
To read the rest of the press release, click here.
[04.26.22]
Details

Category: Industry News

ABC Companies, a provider of transit, specialty and motorcoach sales, service, and support, recently announced that Bobby Hill joins the Specialty Vehicles and Technology group as a strategic account executive. This role will serve the quickly growing demand for electric passenger vehicles (EVs), as ABC Companies continues to introduce a range of applications for EVs in the coach and transit market across the country.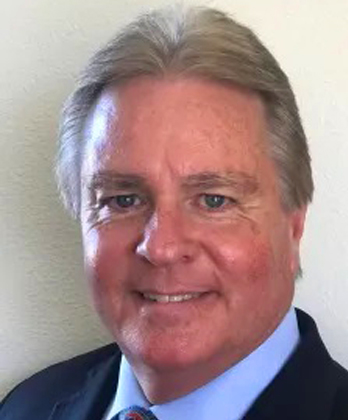 ABC Companies Strategic Account Executive Bobby Hill
Hill brings his 30 plus years of experience in the coach and EV industry to the rapidly developing SVT group at ABC. He has narrowed this experience into a specialization on EVs and batteries over the last seven years. Hill is joining ABC Companies from his most recent role as vice president of sales with a leading EV battery manufacturer.  
Over the years, Hill has owned several coach operations and takes great pride in having provided transportation during six different Olympic games. The challenge of sourcing high quality coaches for his business led him to ABC Companies many times over the years, for the very reasons he has most recently seen within the rapidly growing EV market.
As a past client, Bobby experienced ABC's closely held values of service and quality firsthand. The consistent and positive experience lead him to his role today as a Strategic Account Executive.
Visit abc-companies.com for more information.
[04.26.22]