Details

Category: Industry News
The countdown is on and we're now less than two weeks away from the industry event of the year: The CD/NLA Show in Vegas. After two long years, we're looking forward to seeing our peers and partners at the Paris Hotel & Casino on March 27-30. If you haven't booked your room at our host property, we've extended our exclusive rate of $159/night until Wednesday, March 16. Now's your last chance to take advantage of this amazing deal.
By now, you're undoubtedly more than a little interested in the 2022 CD/NLA Show events and sessions, and who can blame you? But if there were only a simple and easy way to get the lowdown on the entire show and plan your time in Vegas… Well, thanks to returning sponsor North Point Global Transportation Services, the show app is here! This app is your gateway to all our show's exhibitors, attendees, speakers, events, floor plans, social media, and so much more—in other words, everything you need to navigate the event like a pro. Just head to your favorite app store and search for CD/NLA Shows 2022 to download the newest version of our show app (it's a green logo). It's easy, free, and we're adding new information every day!
After you download the app, you'll have full access to our show schedule, including our education lineup. In last week's e-news, we shared a bit about what you can anticipate from our sessions and speakers, and now it's time to put the finishing touches on the educational itinerary. Special thanks to Education Sponsor FASTTRAK Cloud and Coffee Sponsor Buffalo Limousine.
Our Tuesday morning sessions kick off with Remote Work Is Here to Stay: What Does That Mean for Your Business? We have news for you: remote work continues to be a rising trend even in our industry, and it could be beneficial for both you and your team. Moderator Robyn Goldenberg of Strategy Leaders and speakers Gary Arrington of Party Over Here and Dave Uziel of Urban Worldwide each run their own remote operations, and they will provide an update on best practices for hiring and managing off-site employees and offer tangible takeaways to apply to your business.
Motorcoaches and larger vehicles are an investment that can have a big payoff if you play it right—but staying on top of regulations is a must. On Tuesday morning, Join Speaker Danielle Smith of the Federal Motor Carrier Safety Administration (FMCSA) for Bus Like a Boss, a session that will address some of the more pressing issues facing our industry in 2022, including top violations and how to avoid them, Entry-Level Driver Training, emergency egress requirements on specialized vehicles, and more. Whether you're a motorcoach newbie or just want a refresher on FMCSA regs, this session should be on your list.
The sessions continue Tuesday with Retail Pivots: Five Ways That Operators Have Adapted to the Changing Landscape. Moderated by CD/NLA Education Committee Co-chair Jason Sharenow of Broadway Elite Worldwide, join five industry operators as they share how you can maximize your profits in the broad retail landscape. Learn how these operators have successfully shifted strategies to market to retail customers.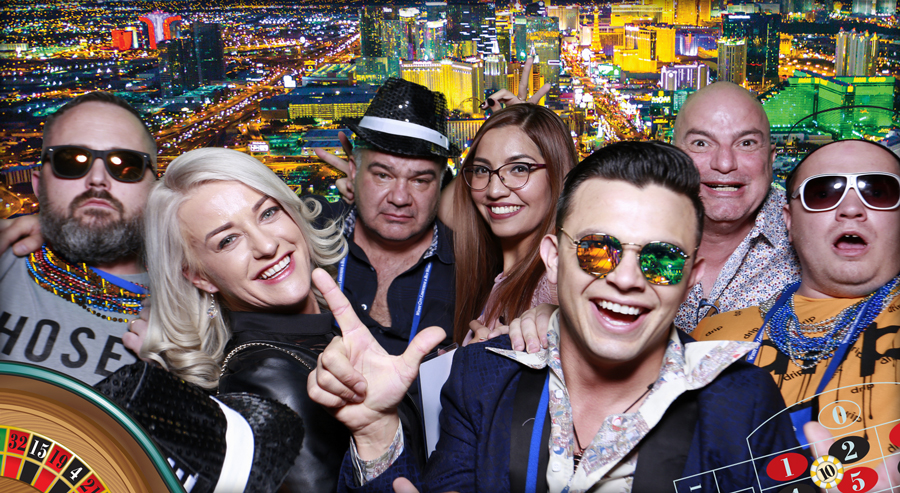 On Wednesday, we conclude our educational programming with a session that tackles one of the hottest topics in ground transportation: Electric Vehicles. In our session Embracing Change—The Pros & Cons of EVs, Tiffany Hinton of Motev and Simon Chen of Eight Black Transport will share their real-world numbers on how integrating EVs into their fleets has worked for them, the pros and cons, customer and driver feedback, and more. They will also address issues concerning range anxiety and reliability.
And while you're using the app to plan your CD/NLA Show experience, don't forget to check out our after-hours networking events. On Monday night, we're activating our DeLorean time machine for a return to radder times. Back by popular demand is our Totally Awesome '80s Party. The DJ'ed music and quick bites—not to mention our endless drinks—will transport you to those days when big hair and pagers ruled and "zoom" wasn't the dreaded virtual meeting platform. Bring your neon duds, Miami Vice blazer, old concert shirts, Wayfarer shades, or any other accessory that screams 1980s, because, no duh, the Totally Awesome '80s Party is one you won't want to skip.
Visit cdnlavegas.com for more information.
[03.16.22]
Details

Category: Industry News

Nearly two dozen operators, industry vendors, and board members attended the recent Limousine, Bus, Taxi Operators of Upstate New York (LBTOUNY) Zoom meeting on March 3. It was the first meeting of the year and was led by LBTOUNY President Kevin Barwell of Giorgio's Limousine Service.
Several other state association representatives also joined the call, including Limousine Association of New York President Jeff Rose of Attitude New York, Long Island Limousine Association President Tom Gouldsbury of Azure Limousines, NLA First Vice President Doug Schwartz of Executive Ground Transportation, and Bill Yuhnke of Liberty Cabs on behalf of The Transportation Alliance. Each were offered time to discuss the issues impacting their area of the Empire State.
LBTOUNY President Kevin Barwell
After brief introductions from attendees, Barwell turned the mic over to the guest speakers from the insurance world: Stephanie Ruggles and Alex Gesicki of National Interstate Insurance and Mark Crisafulli of Haylor, Freyer & Coon. As N.Y. operators continue to struggle with insurance rates and new burdens of coverage limits, including the mandatory $1.5M SUM insurance that covers under- and uninsured motorists in an accident, the trio offered their assessment of the market and tips for a favorable renewal. Communication with your broker, detailed hiring practices and training, and use of in-vehicle cameras all topped the list. And because the market is so tight from primary and excess carriers leaving the state and the industry, they warned that a canceled policy may result in difficulty in securing coverage and may be limited to risk pools with rates many times higher.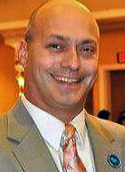 LBTOUNY Legislative Chairman David Bastian
Next, Legislative Chairman David Bastian of Towne Livery shared the goings-on in the state capital. They have seen an increase in TNC and livery drivers without the proper plates and thus, the required insurance, picking up passengers, which Bastian said was ultimately a safety issue should an accident occur. Thanks to a great working relationship with the state, both Bastian and Barwell encouraged operators to take and send pictures of these vehicles—including buses—so that they can help with enforcement. Barwell also shared that he's been made aware of the DMV issuing the incorrect plates to TNCs without the required insurance, which is an issue they are following closely. They are also working to get a sales tax exemption for the industry through the Assembly and to the governor after already passing the Senate.
The effects of the Schoharie crash in 2018 continue to linger, but the association and industry will officially have representation on the newly created Limousine Passenger Safety Task Force. David Brown of Premiere Transportation was appointed, although he is only one of two livery companies on the committee that mainly comprises families of the crash victims and other agencies that are pushing for additional regulation. Brown says he hopes to be able to provide a balance between a public that wants stricter regulations and the industry's ability to operate safely but also profitably.
Barwell noted that the association is the preliminary stages of organizing a Day on the Hill for Albany and hopes to resume in-person meetings this summer, including their late-season baseball outing. The next meeting is scheduled for April 28 via Zoom.
Visit lbtony.com for more information.
[03.15.22]
Details

Category: Industry News
On March 10, the Biden administration announced the extension of the federal mask mandate on airlines and transportation services until April 18, 2022. With COVID cases plummeting rapidly across North America, and many locales dropping or modifying their own masking protocols, US Travel Association (USTA) President and CEO Roger Dow sees an opportunity to reinvigorate worldwide travel and move toward a phase-out of the current regulations that have been in place throughout most of the pandemic.  
"The Biden administration urgently needs to send a clear message to the American public and the world that it is safe to travel again, particularly for vaccinated individuals, despite this 30-day extension of the federal mask mandate. We continue to urge the federal government to phase out the mask requirement and put forward a clear plan for travelers within this 30-day period. The Biden administration can help to normalize travel conditions in their April 18 framework by repealing both the pre-departure testing requirement for vaccinated international inbound air travelers and the federal mask mandate."
On February 25, when new guidance was issued by the Centers for Disease Control and Prevention that relaxes many COVID-era policies—including indoor mask wearing—USTA, the American Hotel and Lodging Association, Airlines for America, and the U.S. Chamber of Commerce appealed in a letter to White House Coronavirus Response Coordinator Jeffrey Zients to replace pandemic-era travel advisories, requirements, and restrictions with endemic-focused policies that enable travel to resume fully and safely and the American economy to accelerate its recovery.
The recommendations to restore travel included:
Removing the pre-departure testing requirement for all fully vaccinated inbound international arrivals.
Repealing the federal mask mandate for public transportation networks or provide a clear roadmap to remove the mask mandate within 90 days.
Ending "Avoid Travel" advisories and the use of travel bans.
Working with other countries to normalize travel conditions and entry requirements.
Developing by June 1, benchmarks and timelines for a pathway to the new normal that repeals pandemic-focused travel restrictions.
New cases of COVID have decreased to a seven-day average of 35,000, down from more than 800,000. United Airlines, which had the strictest vaccine mandate policy for its employees of all air transportation, recently relaxed its guidance and allowed its non-vaccinated employees to return to work—which was fewer than 4 percent of its workforce.
Visit ustravel.org for more information.
[03.15.22]