Details

Category: Industry News
The new Mercedes-Benz Tourrider Premium motorcoach will premiere at the upcoming CD/NLA Show this March 27-30 at the Paris Hotel in Las Vegas. Mercedes-Benz describes the vehicle as a luxury motorcoach for the first-class segment that has been specifically designed for the North American market. You can read more about the Tourrider product line here.
The company says that the 45-foot three-axle vehicle with a chrome-plated central star sets new standards for design, comfort, technology, and individuality in the US and Canada. Especially important today, its aerodynamic shape has been optimized for low fuel consumption.
The Tourrider Premium is available with a panoramic TopSky glass roof and ambient lighting for night trips. LED strips along the luggage racks and underneath the windowsills create a comfortable atmosphere and offer greater safety for passengers. The spacious interior is also more than 2 inches higher in the Premium version than in the Tourrider Business. Both versions offer an option for up to two wheelchair space and a lift.
For safety, the Tourrider is among the first motorcoaches to be equipped with the standard Active Brake Assist 5 (ABA 5) system with pedestrian detection and will brake automatically to a full stop if stationary or moving obstacles, including people, are detected. A radar-assisted adaptive cruise control system also maintains a safe distance at cruise speed.
The optional Attention Assist (ATAS) keeps an eye on the driver at all times. It provides a visual and audible warning if it detects typical signs of fatigue or inattentiveness. As another safety feature, the lane departure warning system, a camera system behind the windshield, detects if the vehicle unintentionally strays from the marked lane and alerts the driver.
Passive safety was also a design focus. The Front Collision Guard offers unique protection for drivers and tour escorts. The system consists of a cross-profile that serves as an underride guard in the event of an accident. The structure behind it consists of crash elements that will absorb energy in a targeted way in the event of an impact. The Mercedes-Benz Tourrider is also equipped with integrated energy absorbing bumpers in the front and the rear of the vehicle.
From the Daimler Truck global engine family, the Mercedes-Benz OM 471 in-line six-cylinder engine delivers 450 hp and achieves a maximum torque of 1,550 ft lb (2,102 Nm). The Allison WTB 500R torque converter automatic transmission, which has proven itself in North America over many years, is responsible for power transmission.
When it's time for service, Daimler Coaches North America has a comprehensive service network across the US and Canada. In alignment with Daimler Truck North America's service and parts distribution networks, operators can rely on more than 700 Detroit Diesel service locations and 18 full coach service centers.
You can see the new Tourride in person on the show floor at the CD/NLA Show in Vegas. Be sure to stop by the Daimler/Mercedes-Benz booth #280 to get a look.
Visit media.daimlertruck.com for more information.
[03.15.22]
Details

Category: Industry News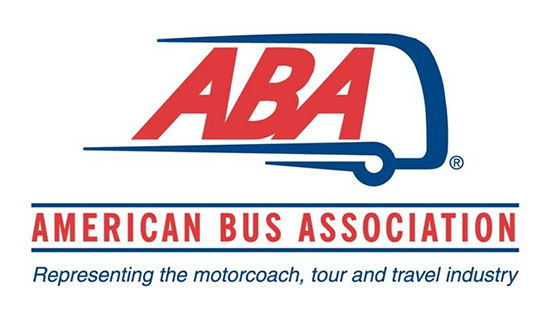 The American Bus Association recently released a statement expressing disappointment over the FY 2022 Omnibus funding package, which did not include additional funding needed by the motorcoach industry via the CERTS program. The motorcoach industry has been among the last sectors of travel to recover, which was further impacted during the Omicron wave earlier in the year.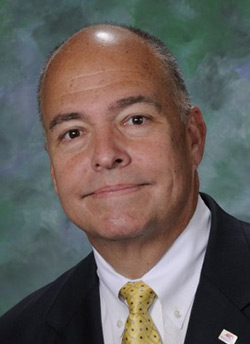 ABA President & CEO Peter Pantuso
Additionally, ABA says that the Omnibus bill failed to include an amendment to the CERTS program ensuring the grant relief provided through the program would not be taxed, a provision that has already been made for other COVID relief programs, which the association says is putting motorcoach operators in the significantly burdensome position of having to pay back some of the very funds that were intended to provide a bridge to recovery.
"The U.S. motorcoach industry is trying to recover from more than $12 billion in 2020 losses from the pandemic and an additional $7 billion in 2021, along with facing a driver shortage and now increased fuel prices—all thwarting the recovery effort," said ABA President & CEO Peter Pantuso. "Now, at a time when the motorcoach industry can play a huge role in supporting transportation needs in the wake of rising fuel prices, the industry is still trying to recover its footing. The additional CERTS funding would have better positioned operators at this time; nonetheless, I'm confident, based on its legacy, this industry will again find a way to stand up and meet the nation's call at a time of a crisis. But Congressional aid certainly would have helped."
ABA did take a moment to offer thanks to those in Congress who expressed support for the industry, including Sens. Ben Cardin (D-Md.) and Roger Wicker (R-Miss.) as well as Sens. Jack Reed (D-R.I.) and Susan Collins (R-Maine), who are longstanding industry champions who understand the importance of the private motorcoach industry to this nation.  
Visit buses.org for more information.
[03.15.22]
Details

Category: Industry News
Can you believe we're just three weeks away from the CD/NLA Show in Las Vegas? To say that we're excited about heading to the Paris Las Vegas Hotel & Casino is an understatement. It's been two long years since we were in Vegas with our industry friends and partners and we're looking forward to delivering four days of networking, education, and fun. Many thanks to all our sponsors, including Title Sponsors Ford-Lincoln Livery Vehicles and Volvo, for their part in making this show a reality. Have you checked out the schedule for the 2022 CD/NLA Show? Click here to see what we have in store.
We all love the networking, but the educational sessions and seminars are truly the heart of the CD/NLA Show. Each year, our dedicated CD/NLA Educational Committee—spearheaded by co-chairs Jason Sharenow of Broadway Elite Worldwide and Tracy Raimer of Windy City Limousine & Bus—carefully and thoughtfully assembles a roster of relevant topics and skilled speakers who will provide instant takeaway that you can use immediately in your business. Did you know that we have more than 17 hours of education on tap this year? As always, special thanks to Education Sponsor FASTTRAK Cloud and Coffee Sponsor Buffalo Limousine. You can see the full lineup at cdnlavegas.com, but here's a sneak peek at what we have planned.
For the past several years, the major challenge faced by operators around the world has been finding reliable staff, whether it's chauffeurs or the back-office team. That's why we're kicking off our educational content on Sunday, March 27, with session The Secret to Recruiting and Retaining Top Performers. Our expert speaker James Blain of PAX Training will share proven processes to recruit and onboard the best talent, what you can do to get them excited about working for you, and the steps to put in place to keep them engaged long-term.
There's no doubt that one of the worst days an operator can have is finding out their company is worth a fraction of what they thought. Join us as acclaimed industry consultant Ken Lucci of Driving Transactions presents Building It to Last=Building It to Sell, a session designed to instill the need for taking steps now to create real enterprise value to benefit from later.
The education continues Sunday afternoon with Revamping Your Sales Strategies for 2022 and Beyond as moderator Jason Sharenow and a panel of guest speakers will teach you how to set goals, track progress, and increase profitability within your sales process—and provide plenty of actionable takeaway.
We're aware that much of our industry is populated by small operators, those with fewer than 10 cars. With that in mind, Monday morning we will present the Small Operator Roundtable, an open forum specifically structured to let peers discuss hot topics on the docket include growth strategies, automation and technology, juggling working in and on your business, hiring and retaining chauffeurs, and much more. We provide the forum and you drive the conversation!
Speaking of hot topics, as states continue to legalize adult-use medicinal and recreational cannabis, operators are navigating new waters. Cannabis in the Workplace, a session moderated by Robyn Goldenberg of Strategy Leaders featuring Chris Przybylski of LBC Fleet, will include discussion about what operators need to do to put safeguards in place, an overview of regulations regarding drug testing and types of employees, and how cannabis use by employees may affect your business.
Are you ready for a little higher learning? Because Limo University is back in session. Once again, Bill Faeth and his Limo U programming returns to the CD/NLA Show with three eye-opening seminars. First on Sunday afternoon, Faeth dives into technology for your sales funnel (and more!) with Automation: Doing More With Less To Maximize Your Profit & Your Future. Then, Monday morning Limo U returns with You've Got Cash! Now What, a session that will examine new perspectives on managing your credit, which debt to pay down and when, as well as optimizing your investment strategies with the cash you currently have. Finally, you'll want to stay through Wednesday to join Faeth and a panel of guests for The Real Numbers of Dynamic Pricing. Hear from operators who use the dynamic pricing model daily—including a peek under the hood of their software, which can do much of the work for you—as well as new ways to boost profits with small changes to pricing. In addition to these classroom sessions, you can find Faeth and Limo U on the show floor, offering up some quick, timely educational sessions.
In the meantime, stay tuned to our e-news for information about more of our exciting sessions.
Visit cdnlavegas.com for more information.
[03.09.22]