Details

Category: Industry News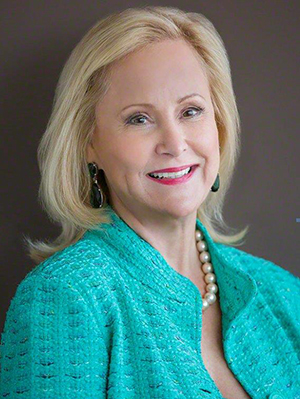 Joan Wynne - CEO of Wynne Sedan and Wynne MotorCoachesDallas — Joan Wynne, the founder, owner, and CEO of Wynne Sedan and Wynne MotorCoaches, was recently selected to be featured in  Modern Luxury Magazine's "Dynamic Women of Dallas." In the article, included the November 2015 edition of the magazine, Wynne is among 16 profiles spotlighting a diverse group of women who have made a significant mark in the Dallas area.

According to the editors of Modern Luxury Magazine, the women selected for the feature "all exemplify the leadership skills, knowledge, and dedication that place them in the elite of their fields. They are women of distinction who stand out and influence others in our community."

Since their inception in 1995, Wynne Sedan and Wynne MotorCoaches have grown to furnish ground transportation services in over 450 cities worldwide. The Dallas Business Journal has recognized Wynne's ground transportation companies as the 27th Largest Woman-Owned Business in North Texas. She attributes her success to being able to reinvent herself and her companies to meet changes in the industry. According to Wynne, her enterprises have always been able to recognize "what the market is now demanding…not what the market once wanted."

Visit modernluxury.com/modern-luxury-dallas or wynnemotorcoaches.com for more information.

[CD1115]
Details

Category: Industry News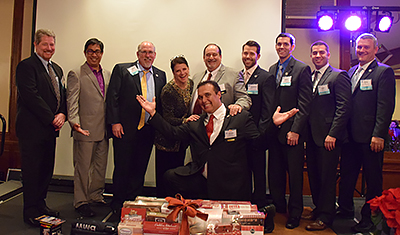 The GCLA board at 2014's holiday party Napa, Calif. — The Greater California Livery Association (GCLA) is hosting its first-ever Northern California Holiday Party & Membership Meeting on December 8 at Napa Valley Ford Lincoln. To commemorate the occasion, the association has planned a full schedule of events around the holiday party.

Napa Valley Ford Lincoln promises to go all out for the holiday bash. The event will offer a fully catered dinner as well as a wine-tasting experience during a networking session. Scheduled speakers at the meeting include representatives from Telemudo, the Super Bowl 50 host committee, and the Napa Valley Chamber of Commerce. Guests looking to add to their fleets will also be offered great deals on Ford Lincoln livery vehicles. In keeping with the spirit of the season, API Global is offering complimentary bus transportation to and from the Napa meeting. The party will also include sponsor presentations, legislative updates, prizes, and more. GCLA members and their guests can order discounted advance tickets for $40 (member) and $50 (non-member).

But the fun isn't exclusive to the NorCal party, as the GCLA is also sponsoring two special excursions prior to the main event. On Monday, December 7, the association is hosting a wine-tasting tour that will take attendees to vineyards in St. Helena and Napa Valley at $150 per person. In addition, a golf outing is planned for December 8 at 10 a.m. at the Silverado Resort and Spa. This famed 18-hole course was redesigned by PGA Hall of Famer Johnny Miller and is home to two PGA Open events. The $150 price covers a boxed lunch, green and golf fees, range balls prior to start, and complimentary bag handling and club cleaning. Reservations are required and must be made prior to December 1. Email GCLAJennifer@gmail.com to register for the pre-party events.

The GCLA will also be holding its annual meeting and holiday party December 15 at The Proud Bird in Los Angeles.

Visit gcla.org or call 818-398-7676 for more information.

[CD1115]
Details

Category: Industry News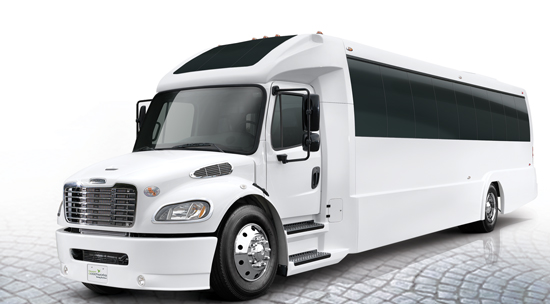 Freightliner exterior Riverside, Calif. —Executive Coach Builders (ECB), the longest running coachbuilder in the U.S., entered the fast-growing bus market in 2013 when it launched its bus manufacturing line at its headquarters in Springfield, Mo. Expanding bus production capabilities has been in the works for several years, and it came to fruition when ECB President David Bakare had the opportunity to purchase a new facility in southern California, which he named Executive Bus Builders (EBB).

Last month, Bakare and EBB unveiled the first buses off the production line at the Chauffeur Driven Show in Miami. Customers got an up-close and personal look at the new buses, which Bakare says have all the quality and functionality that ECB has been known for over generations. Bakare says that EBB is the only bus manufacturer that uses the latest in resin-infused fiberglass technology, which allows the company to build a lighter and stronger bus. Some other manufacturing features include: laser-cut steel cage construction, full composite body and floor, ultra-sleek exterior and interior styling, frameless windows, rooftop HVAC condensers, and Premier seating. Bakare says that a significant financial commitment was made to ensure that this new production facility is second to none.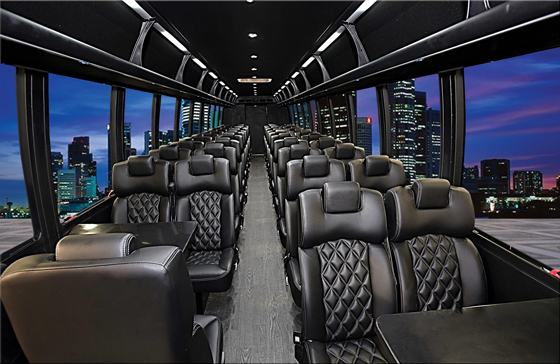 ECB has been in coachbuilding for nearly 40 years, making it the oldest continuous coachbuilder in the country. It produces limousines, SUVs, Sprinters, and funeral and custom vehicles, but the missing link has been a full line of shuttle and limo buses. "This move was dictated by our very loyal customers who want to one-stop shop with us, and now that is possible," says Bakare.

The California facility, which produces buses on the Ford 450 and 550 and Freightliner chassis, gives West Coast ECB customers a local facility to purchase and service their vehicles. Bakare says that its flagship bus—the 550XL—is the only one of its kind in the industry that is built on a Ford 550 and seats up to 31 passengers.

At the helm of this new facility are two industry veterans who have are intimately familiar with all things bus-related: Carter Read, EBB's chief engineer, and Pat Butler, who has more than 25 years of industry sales experience. Bakare was also able to tap into the rich pool of bus craftsmen talent in the area, which helped jump-start the division so it could launch faster than anticipated. The Riverside facility has been up and running for over 90 days and is on track to build 200 buses during its first fiscal year. In addition, ECB also announced that it has partnered with two exclusive distributors that will stock its full line of products: A-Z Bus Sales of Colton, California, and Nationwide Bus Sales of Chicago, Ill.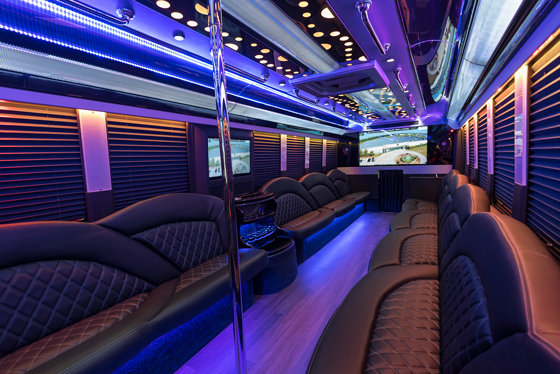 ECB, which will celebrate its 40th anniversary in 2016, has produced nearly 50,000 vehicles since its inception. With the launch of EBB to complete its lineup, Bakare says that the company will continue to build on its legacy and tradition of producing the highest quality vehicles and unmatched after-sale support.

Call its headquarters at 800.641.4540 or visit ecblimo.com for its full lineup of products. Call its California location at 951.369.7020 or visit its new bus website, ebbbus.com, for more information.

[CD1115]