Details

Category: Industry News
Motor Coach Industries (MCI) announced that Scotty Kesseler joined the MCI Sales Team as the Regional Vice President for Canadian New and Pre-Owned Coach Sales.
Based in Montreal, Canada, Kesseler brings 15 years of sales experience to the MCI team and will be responsible for new and pre-owned coach sales to private operators in Canada. Kesseler's career also spans 14 years of experience as a professional auctioneer, which coupled with his hard work and dedication, earned Scotty two Champions Club awards at his previous position for top-performing sales in Canada, both in 2018 and 2021.
"Scotty brings a wealth of sales experience to MCI, and we are glad to welcome him to our team. Scotty's record of professional accomplishments illustrates his unwavering commitment to building strong customer relationships and loyalty," said MCI Vice President, Private Market Sales Patricia Ziska. "Leveraging his expertise in sales, auctioning, customer relationship building, and business training, Scotty will lead our Canadian sales, helping our customers to expand their fleets with MCI's industry-leading products."
Fluent in English and French, Kesseler brings a customer-focused approach to transportation sales. After graduating from The Missouri Auction school, where he gained a high-energy selling style and understanding of new and pre-owned vehicle sales, Kesseler started his career as a professional auctioneer before transitioning to a sales position with his prior employer Leeds Transit. During his career, Kesseler established professional relationships with customers who purchased both motor coaches and school buses, making a smooth transition into his new role at MCI.
Visit mcicoach.com for more information.
[08.15.22]
Details

Category: Industry News
Motorcoach and specialty vehicle dealer ABC Companies and partners charter bus and shuttle company MTRWestern and electric powertrain manufacturer Proterra are recognizing another significant step towards zero-emissions travel. As part of the ABC Companies' Zero Emissions Tour, which highlights the availability of sustainable transportation, MTRWestern put into operation a 75-passenger Proterra-powered battery electric Van Hool TDX25E double-deck motorcoach, which can travel around 260 miles between charges. The bus traveled between Seattle, Wash., and Vancouver, B.C.
To mark the celebration, the partners co-sponsored a reception on July 27 at the Victor Tavern at Denny Triangle in Seattle where guests had the opportunity to network and learn more about the tour. Special guests included Washington State Senator Christine Rolfes, Washington State Representative Nicole Macri, Chairman of Seattle Hospitality Group Howard Wright, as well as leaders from regional big tech and energy provider organizations. Also in attendance was Clean & Prosperous Washington Executive Director Michael Mann, who addressed the importance of reducing carbon emissions to improve health and job outcomes and propel a stronger more competitive economy in Washington State.
"The gathering allowed key zero-emissions advocates to discuss the significant progress and readiness of the unique electric vehicles available today featured in the ABC Zero Emissions Tour, while also bringing attention to the growing challenges presented by limited publicly available chargers for commercial passenger vehicles," said ABC Companies Vice President of Marketing Thom Peebles. "These vehicles are available and in market now and not only operate with zero emissions but also remove up to 75 vehicles from the roadways per trip while in operation. … They should be a priority in infrastructure planning."
"The Zero Emissions Tour provides an unprecedented opportunity to show customers, along with industry and government leaders on both sides of the US/Canada border, our commitment to literally building a bridge to sustainability," said MTRWestern President Jeremy Butzlaff. "We want our customers and communities to understand that zero emissions travel is a reality now, even as technology and infrastructure are still growing."
"We're excited about the continued tour rollout, and the opportunities it offers operators like MTRWestern to raise awareness about our industry's significant contribution to environmental sustainability in transforming our local and regional communities, while also having an impact on global carbon reduction," said ABC Companies President & CCO Roman Cornell.
"This tour gave stakeholders an opportunity to literally kick the tires of innovation," explained Mann. "We saw that the technology exists to squeeze the pollution out of our transportation system. Now, we simply need policymakers to get the incentives right to make it happen."
Visit abc-companies.com for more information.
[08.09.22]
Details

Category: Industry News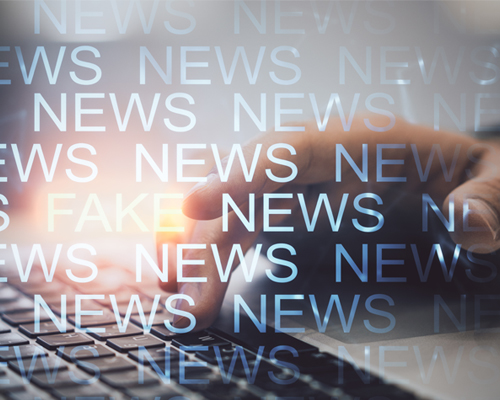 Business Travel Still Lagging Leisure: The road to the travel industry's recovery has been a challenging one, fraught with airline cancelations attributed to hiring challenges, higher fuel prices, and weather issues, but leisure travel is nearing a full recovery over 2020 numbers. According to a new case study conducted by the Peterson Institute for International Economics, business travel destinations aren't seeing the same increase in travel demand as leisure—and it's taking a toll on international business. From the study: "The rebound in business destinations consistently trails others. This is concerning because face-to-face interactions are known to be necessary to foster business dynamics, and many such interactions cannot be substituted with videoconferencing. Another crucial finding is that China's zero-COVID policy has isolated the country from international air traffic in a dramatic and potentially long-lasting way. International traffic there has remained nearly nonexistent since March 2020."
Although corporate employees are ready to get back to their robust travel agendas, according to recent Global Business Travel Association polls, corporations are continuing to reduce spending on non-essential meetings in favor of videoconferencing and phone calls. That's not to say that the sector hasn't seen a healthy recovery. Estimates from aviation data company Arc put business travel recovery at about 70 percent of pre-pandemic numbers, and some of the one-on-one meetings are instead being replaced by larger conferences/trade shows and executive retreats.
Sources: GBTA, Peterson Institute for International Economics, Marketplace.org
---
Strong Hiring Continues: What recession? Prices may be higher everywhere, and the economic growth is cooling considerably if you believe the GDP numbers from Q1 and Q2 2022, but hiring continues to defy economists' predictions. Besting the anticipated 258,000 jobs by more than double, employers added a whopping 528,000 jobs to the payroll last month, as reported by Bureau of Labor Statistics (BLS) on August 5. The important leisure & hospitality sector added around 96,000 jobs, although it struggles to match its pre-pandemic employment levels (off by about 1.2 million jobs, according to BLS). It's also the best jobs report since February 2022, indicating that employment is back to 2020 numbers.
Source: BLS
---
Small Business Confidence Ticks Up, But Ambivalence Remains: According to the latest NFIB Small Business Optimism Index report (July 2022), small business confidence rose from 89.6 to 89.9 in July, a slight increase that is still below its average of 98 over the past 49 years (Index value is based on 1986=100). The organization responsible for the report, National Federation of Independent Business (NFIB), noted that while inflation and prices for goods continue to remain high, sales were still in an upward trend. Chief among the conditions for uncertainty were the rates of inflation and the ability to find qualified staff.
Source: NFIB
---
[08.09.22]