Details

Category: Industry News
On November 8 and 9, the Arizona Limousine Association (ALA) hosted its second Educational Summit at the Talking Stick Resort in Scottsdale, Ariz. More than 25 members from across the state attended the event, which offered a variety networking and education opportunities to ALA members and guests. CD President Chris Weiss was in attendance, and provided a state of the industry update during the first day's programming.
Originally launched in 2019 at the encouragement of a board member looking to develop a combination association meeting and seminar, the Summit returned this year after COVID forced the ALA to cancel the event last year.
"Our first Summit was a huge success," says ALA President Jeff Conly of Vitesse Worldwide. "We had another scheduled for 2020, but the pandemic hit. We were fortunate to come back with a great team of speakers."
In addition to Weiss, the ALA welcomed Ken Lucci of Driving Your Income, who presented on M&A and financial matters; Jim Luff of Chosen Payments, who discussed business ethics; and Tiffany Hinton of Motev, who dazzled with a presentation on electric vehicles (EVs).
"Tiffany stole the show," says Conly. "But all the speakers were positive and informative. It was a lot of information packed into a day and a half. Ken Lucci's session on buying and selling a business was eye-opening for a lot of the members."
The positive vibes regarding the Summit's content were not limited to the attendees. The speakers were similarly impressed with what the ALA had to offer.
"I was blown away by the quality of the presenters and how engaged attendees were," says Lucci. "The material was fantastic, and on par with what you'd see in a national conference. Tiffany was the star of the show with her presentation on EVs, and Jim Luff's talk on workplace ethics was appropriate for our times. An incredible job, all around."
Conly also extended his thanks to lunch sponsors Chosen Payments and RIOT Hospitality, a restaurant management company affiliated with country music superstar Dierks Bentley.
In addition to offering a lineup of guest speakers and networking opportunities, the Summit afforded the association with the opportunity to announce the new board for 2022. After six years as association president, Conly is stepping away from his long-time position.
"My tenure was up four years ago," he jokes. "We voted in a new board, who I know will do a great job."
The 2022 ALA Board includes President Jesse Bunker of Phoenix Limousine Connection, Vice President Mark Pecak of Melmar Limousine, Secretary Hillary Louarti of Diamond Transportation, as well as members Jeffrey Goldin of Southwest Sedan Service, Sean Grady of TruView Insurance, JC Yancy of Blasian Companies, Chris Zak, Brandon Silverman, Luff, and Conly.
Bunker was also the winner of a pass to the 2022 CD/NLA Show in Vegas, which was raffled by Weiss during the event.
Visit azlimousineassociation.com for more information.
[11.17.21]
Details

Category: Industry News
On Monday, November 15, President Joe Biden signed the long-awaited Infrastructure and Investment Jobs into law, which many industry associations are saying represents a major win for transportation.
"The NLA applauds Congress for working in a bipartisan fashion to pass the Infrastructure Investment and Jobs Act, which will help address the most critical needs facing our nation's crumbling infrastructure and provide a boost to the travel industry's recovery. This is the single largest investment in roads and bridges since the creation of the interstate highway system, and makes important investments in the future of electric vehicles and charging infrastructure. Crucially, it does so while avoiding the most harmful funding mechanisms for road users, including an increased gas tax and extensive federal tolling systems," says NLA President Robert Alexander of RMA Worldwide.
Spending within the bill includes:
$89.9B for new infrastructure and reauthorizations
$66B for Amtrak maintenance and development
$40B for bridge repair, replacement, and rehabilitation
$65B to create universal access to reliable high-speed internet
$65B for clean energy transmission and power infrastructure upgrades
Funding is also allocated for developing an electric vehicle charging network across the country, with a focus on replacing Diesel-powered school buses with electric- and battery-powered ones
Updating the nation's airports, including gates and runways, aiming to reduce congestion and remain globally competitive
The bill is also a win for the motorcoach industry, according to the United Motorcoach Association (UMA), as it reauthorizes the critical highway funding and safety programs and preserves the industry's fuel tax exemption as well as the critically important charter service rule protecting private companies from unfair competition from government-subsidized public transit operators.  
"The legislation is a sweeping victory for all motorcoach operators," says UMA President and CEO Scott Michael. "The law includes a 5-year reauthorization of federal highway, transit, motor carrier, and vehicle safety programs. The IIJA contains common-sense safety and regulatory provisions, preserves the motorcoach fuel tax exemption, and includes a new provision to enforce better toll equity with public transit vehicles on toll facilities. Most importantly, the bill avoids expensive and unnecessary mandates on an industry still in recovery mode from the effects of the pandemic."
UMA noted that the bill also preserves motorcoach companies' right to operate without unfair competition from government-subsidized transit providers by leaving the Charter Service Rule unchanged. Prior legislation, the House INVEST in America Act, would have liberalized opportunities for local subsidized transit authorities to perform charter service, which could have severely harmed the industry.
You can read more about what the infrastructure bill includes here.
[11.16.21]
Details

Category: Industry News
Days after the US reopened its land and air borders to vaccinated international visitors on November 8, US Travel Association (USTA) released its biannual forecast that shows an uneven recovery for the international inbound and business travel segments, signaling a bumpy few years ahead. Domestic leisure travel, on the other hand, has returned to near pre-pandemic levels.
USTA's forecast, based on analysis from Tourism Economics, projects that domestic leisure travel will continue to drive the US travel industry's recovery in the near term. This segment is projected to surpass pre-pandemic levels in 2022 and beyond.
Domestic business travel spending is expected to reach 76 percent of 2019 levels in 2022 while the segment is not expected to fully recover until 2024.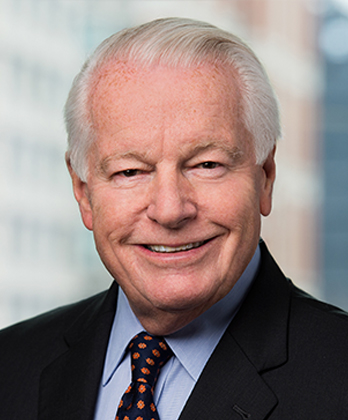 US Travel Association President & CEO Roger Dow
International inbound travel spending is forecasted to reach 72 percent of 2019 levels in 2022. The segment is not expected to fully recover until 2024 or 2025.
"While we see reason for optimism on the horizon, our forecast reveals that travel's recovery is uneven with much work ahead to ensure all segments reach pre-pandemic levels," said USTA President & CEO Roger Dow. "We believe that the US can implement smart, effective policies that bring back international visitors more quickly and spur business and professional travel to accelerate an economic and jobs rebound."
USTA has advocated for some policies to accelerate the travel industry's recovery, including:
"Stabilizing policies can help ensure a more even recovery as we aim to restore the US as the top destination in the world for global travelers," added Dow.
The full forecast can be read here.
Visit ustravel.org for more information.
[11.16.21]