Details

Category: Industry News
The results are in! After calling for nominees for several of the association's open seats back in October, National Limousine Association (NLA) President Robert Alexander of RMA Worldwide announced the results of the fall election late last week.
And the winners are ...
At-Large Region: Jason Kaplan of The Driver Provider
Central Region: Karl Guenther of Statement Limousine
Northeast Region: Jeff Rose of Attitude New York
West Region: Kevin Illingworth of Classique Worldwide Transportation
Canada: Joe Ironi of Global Alliance Worldwide Chauffeured Services
International: Karim Maachi of Cardel Global
In his weekly letter to NLA members, Alexander thanked those who took the time to vote in the election as well as all the candidates.
"Running for the NLA Board is just the first step of commitment to serve and improve our industry. There are many ways for all members to get involved, whether it be serving on a committee, participating in show events, etc. I urge those who did not see success in this year's election to consider running again and to also find other ways to contribute, make a difference and hopefully inspire others to run as well," he said.
Visit limo.org for more information.
[11.16.21]
Details

Category: Industry News
American Bus Association (ABA) President & CEO Peter Pantuso was recently a guest on Varney & Co. on Fox Business to discuss the state of the bus industry. The association has been fighting for federal assistance to assist the slow recovery of bus and motorcoach operators, many of which are family-owned businesses.
The bus industry scored a victory when the CERTS Act was passed in late 2020 and funds were dispersed in late summer, providing federal grants to beleaguered operators. However, associations like ABA and the United Motorcoach Association argued that the funding was too late and too little for many, and have argued for additional funds for the program thorough 2022. The return of travel has been uneven as many businesses are still employing remote workers and capping corporate travel.
The full video can be viewed here.
In other news, ABA was one of more than 100 associations and organizations that signed on to a letter to oppose the anticipated changes to the estate tax in Congress' Build Back Better framework. The Build Back Better bill is meant to complement the recently passed infrastructure bill by providing small business assistance, expanded Medicare coverage, reduced costs for child care, and expanded education for pre-K and community college students, to name a few. The changes to the tax would be used to pay for the proposed programs.
According to the letter, which was addressed to Chairman Ron Wyden of the Senate Finance Committee and Chairman Richard Neal of the House Ways and Means Committee: "Earlier this year, both the small business and agriculture communities identified taxing unrealized capital gains at death—a kind of 'double death tax'—as an unworkable policy for family businesses. … Family businesses across a wide number of industries tend to operate on small margins with their value almost entirely tied up in equipment, machinery, land, buildings, and other non-cash assets. That makes paying taxes on imaginary gains problematic. It also creates difficulties when attempting to pay estate taxes when no profitable sale has occurred, only the death of a business owner. Family businesses without sufficient liquid reserves to pay new taxes on capital and a more aggressive estate tax will be forced to fire workers, close branches, or shut down the businesses altogether. No family business should be forced into losing their business, employees, and their legacy in order to pay multiple layers of tax on the same dollar."
The letter stresses that Congress "should be single-mindedly focused on helping small businesses keep their doors open and their workers employed," especially as the recovery has been shaky for many small and family-owned businesses.
The full letter is available here.
[11.16.21]
Details

Category: Industry News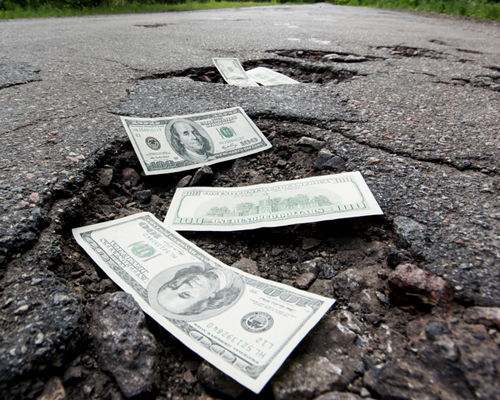 The massive $1.2T—that's trillion—package was finally passed by Congress and is awaiting the signature of President Joe Biden (as of 11.09.21). The Infrastructure Investment and Jobs Act is one of the Biden administration's landmark spending bills that promises an upgrade to our nation's transportation network, but also energy, water, and internet systems.
Spending within the bill includes:
$89.9B for new infrastructure and reauthorizations
$66B for Amtrak maintenance and development
$40B for bridge repair, replacement, and rehabilitation
$65B to create universal access to reliable high-speed internet
$65B for clean energy transmission and power infrastructure upgrades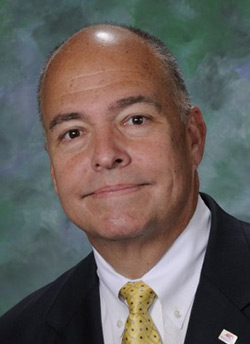 ABA President Peter Pantuso
Funding is also allocated for developing an electric vehicle charging network across the country, with a focus on replacing Diesel-powered school buses with electric- and battery-powered ones
Updating the nation's airports, including gates and runways, aiming to reduce congestion and remain globally competitive
President Biden is expected to sign the bill into law later this week.
Reactions from industry associations:
"We applaud the House of Representatives for finally coming together to pass the largest infrastructure investment in generations, for the betterment of the U.S. transportation system and the U.S. economy. Special thanks to those representatives who put politics aside to ensure our country's infrastructure can meet the future needs of our country's transportation system to keep moving our economy forward." — American Bus Association President & CEO Peter Pantuso.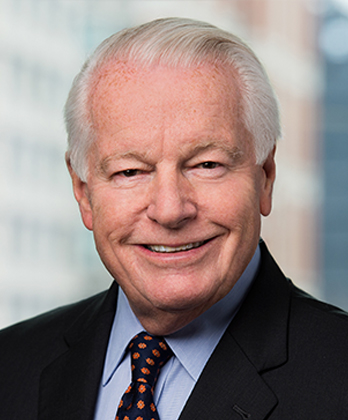 U.S. Travel Association President and CEO Roger Dow

"The bill will have a profound impact on how people travel for decades to come. By making historic investments in our transportation infrastructure now, we can emerge from the pandemic with stronger, more modern and efficient systems that can facilitate a resurgence in travel demand ... The historic levels of travel infrastructure investment provided by this act—including for airports, railways, highways, electric vehicle charging infrastructure, and more—will accelerate the future of travel mobility. … The US Travel Association thanks President Biden and the many bipartisan congressional leaders for their persistent efforts to pass a bill that will deliver significant value to communities across the United States." — US Travel Association President & CEO Roger Dow
"The NLA applauds Congress for working in a bipartisan fashion to pass the Infrastructure Investment and Jobs Act, which will help address the most critical needs facing our nation's crumbling infrastructure and provide a boost to the travel industry's recovery. This is the single largest investment in roads and bridges since the creation of the interstate highway system, and makes important investments in the future of electric vehicles and charging infrastructure. Crucially, it does so while avoiding the most harmful funding mechanisms for road users, including an increased gas tax and extensive federal tolling systems.
In addition, the NLA leadership and Legislative Committee worked closely with the New York congressional delegation, Manesh Rath of Keller & Heckman LLP, and Cornerstone Government Affairs to negotiate limousine safety language that will improve the quality and safety of our product without overburdening our members. Through our efforts, the NLA prevented federal requirements including CDL's for nine-passenger vehicles, unsightly inspection disclosures in passenger compartments, and regulation of simple, interior vehicle modifications. The NLA also ensured that any future safety standards are based on thorough, unbiased research and a public rulemaking process.
The NLA is pleased with the final passage of this impactful legislation, and looks forward to building on these accomplishments with our partners on behalf of the industry." --NLA President Robert Alexander of RMA Worldwide
[11.09.21]