Details

Category: Industry News
These are the top national stories in the news this week.
Election Day: There were local elections held in 32 states last Tuesday, but all eyes were on three states. Virginia surprised the nation with a new governor-elect (flipping the state red), N.J. voters almost unseated the incumbent in a squeaker that was expected to be an easy reelection (keeping the state blue), and no one was surprised with New York City's mayoral race results (more on that in a minute). While political junkies dissect what happened, let the games begin for 2022's midterms.
NYC's New Mayor: Democrat Eric Adams easily won the mayoral race in the Big Apple, capturing two-thirds of votes. The popular cop turned Brooklyn Borough President was the favorite since early summer after shutting out his competitors and besting Andrew Yang, who previously ran for president on the Dem ticket and has since announced he has left the party.
Matt Daus of Windels Marx spoke with Adams before the election about his ideas for transportation and how the city can serve as a model for the world over.
Points from his interview (thanks to Windels Marx):
Livery Industry: Adams believes that NYC must take care of not only drivers but also base owners. Everyone is working to make enough of a profit to provide for their family. He wants the city government to listen to industry voices and find a middle ground. 
Electric Vehicles: Adams wants to continue to expand charging infrastructure, which is currently a barrier for the widespread deployment of electric vehicles. 
Ridesharing and the Gig Economy: TNCs and other gig workers have led to increased congestion, the decimation of the taxi industry, and employee status questions. Adams believes that NYC is ready for a transportation paradigm shift and would create a blueprint for moving forward with industry insiders leading the conversation.
Medallion Bailout: Adams said he supports a medallion bailout. He believes that NYC must also look out for the drivers who are not medallion owners as well. 
Adams takes office January 1, 2022.
Jobs Numbers: The US Labor Department announced a strong jobs report last week, adding 531,000 jobs to payrolls and dropping the unemployment rate to 4.6 percent, a number not since the beginning of the pandemic. Leading the way was the leisure & hospitality sector (adding 164,000 jobs in October), which was the worst hit in 2020 and has seen steady increases since earlier in the year. While it wasn't the sector's best month, the healthy gains portend a busy holiday season.
US Welcomes Vaccinated Travelers: International travelers are once again arriving in the US (as long as they are vaccinated) as of Monday, many reuniting with family members for the first time in more than 20 months. The travel limitations have impacted non-US citizens from more than 30 countries, including the UK and EU.  While testing is also part of the reopening, quarantines are no longer required once arriving in the US. Airlines reported that international flights were nearly full or at capacity, while long lines were seen at land borders in the first few days of travel. Travel associations are excited about the reopening, hoping that it will reignite the robust tourism and corporate travel sectors.
Meanwhile, Northstar Meetings Group has released its meetings industry forecast for 2022.
[11.09.21]
Details

Category: Industry News
Bus and coach manufacturer NFI Group has announced that subsidiary New Flyer of America has launched its Electrical Technician Training Program (ETTP). The company has been a leader in zero-emission mobility, with electric vehicles operating in 80+ cities in five countries, especially within public transit systems. NFI offers a wide range of zero-emission battery and fuel cell-electric buses and coaches, and its vehicles have completed more than 40 million EV service miles.
The ETTP, launched initially in New Flyer's Crookston and St. Cloud, Minn., facilities, is a program encompassing classroom and on-the-job (OJT) training and providing employees with knowledge and skills to continue leading and supporting zero-emission adoption across North America. The program, whose module development leveraged existing programming from NFI subsidiary Motor Coach Industries, is intended for expansion and launch across NFI's other major manufacturing facilities in future.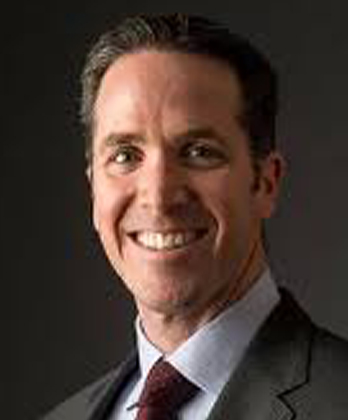 North American Bus and Coach President Chris Stoddard
The purpose of the ETTP is to provide entry-level training for new employees, to help existing employees upskill and reskill through the industry's accelerating transition to zero-emission propulsion and the increased demand for advanced zero-emission bus manufacturing, and to serve as a skills development pipeline to help employees reach the Senior Electrical Technician role. It includes five preparatory modules and two levels of training. Training levels include "Red" and "Blue", respectively, indicating Electrical Technician 1 and Electrical Technician 2, which are earned upon training completion. The program is underway and will roll out through 2022.
"By the time an employee has fulfilled all program requirements, they will have completed 64 hours of classroom learning and over 3,600 hours of OJT," said North American Bus and Coach President Chris Stoddard. "This is in addition to the 150,000 hours of training completed annually across the New Flyer team. Continued learning is critical for advancing zero-emission deployment, which is why workforce development remains one of four important pillars in our mobility solutions offering."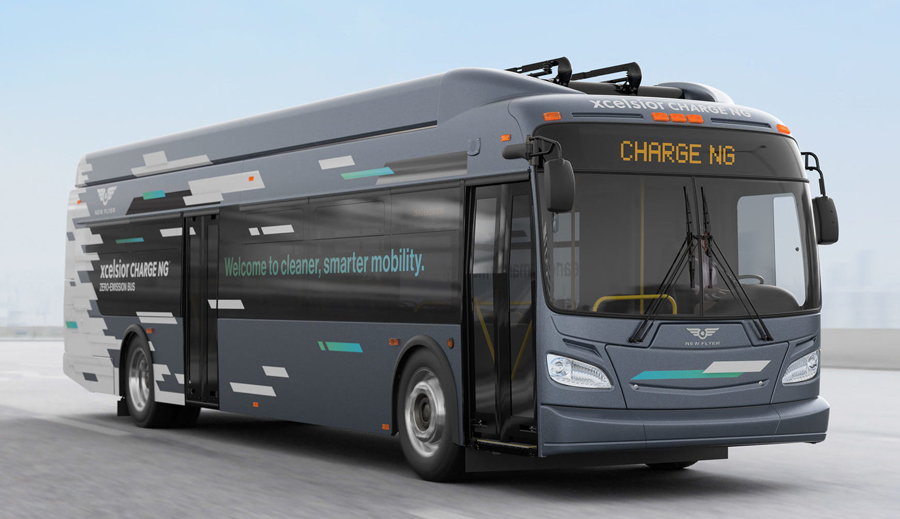 xcelsior CHARGE NG
Additionally, the company announced the launch of NFI Financial Solutions–its comprehensive vehicle, infrastructure, and battery financing service. The announcement occurred during the American Public Transportation Association's TRANSform Conference and EXPO in Orlando, Florida this week.
NFI Financial Solutions offers North American public and private operators the flexibility and support needed to procure vehicles, infrastructure, and batteries, to make the transition to zero-emission more accessible. Financing covers new and pre-owned buses and coaches, infrastructure development (including hardware, software, and support services offered by NFI Infrastructure Solutions), and vehicle batteries.
Visit newflyer.com for more information.
[11.09.21]