Details

Category: Industry News

Industry veteran Sam Amato, founder of family-run Gateway Global in Northern California, has joined forces with business partner Ryan Lucey to launch Charter Nevada LLC (CPCN 2286), a bus charter company located and operating in Las Vegas, Nevada.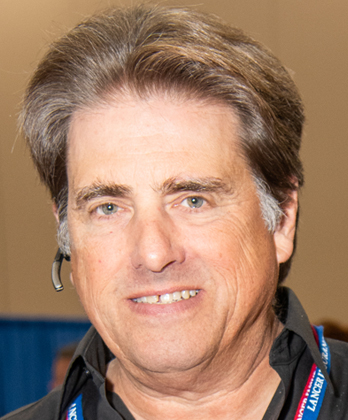 Charter Nevada LLC General Manager David Hartson
The venture also includes General Manager David Hartson, who previously owned and operated Logisticare, Las Vegas' largest non-emergency medical transportation company at the time, with Lucey. Also part of the team is Operations Director Kellie McKinley, who is the prior owner of Seiji Limousine and general manager of Platinum LV Transportation in Las Vegas. Both Hartson and McKinley have decades of experience navigating the complicated Las Vegas business landscape. Lucey has a broad background in logistics.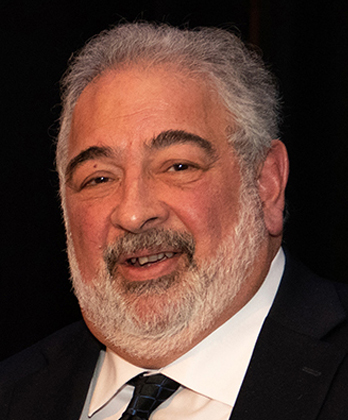 Charter Nevada LLC and Gateway Global Owner Sam Amato 
Amato, who was inducted into Chauffeur Driven's Hall of Fame in 2019, says he is excited about the opportunity to work in the Las Vegas market after having operated in San Francisco and Los Angeles for several decades. He notes that many of his California clients have moved corporate locations to Nevada, which gave them a solid base of business right out of the gate. Currently, the fleet is composed of 16-passenger to full-size coaches with local drivers who are well versed in the area.
Charter Nevada LLC made its debut at the recent CD/NLA Show, where Hartson introduced the company to attendees during the Affiliate Central Forum event. Hartson is also CD's West Coast Editor.
"It only made sense to me to open an operation in Vegas. I've been running operations in LA for about 20 years and San Francisco for more than 40 years, and this opportunity came up two years ago," says Amato. "To be able to partner with two key people with more than 60 years combined experience in business, limousine operations, and charter operations, who have been living in Vegas for many years, to manage and partner in this new venture made the decision very easy. Having the management to run the business, great drivers, and a client base, I couldn't pass up the opportunity!"
Visit charternevada.com for more information.
[11.24.21]
Details

Category: Industry News
Business travel recovery in 2021 proceeded at a slower, more cautionary pace than expected from a year ago. However, global business travel spending is expected to surge in 2022 with full recovery expected in 2024–ending the year on pace with the 2019 pre-pandemic spend of $1.4 trillion, and a year sooner than previously forecast, according to Global Business Travel Association's BTI Outlook.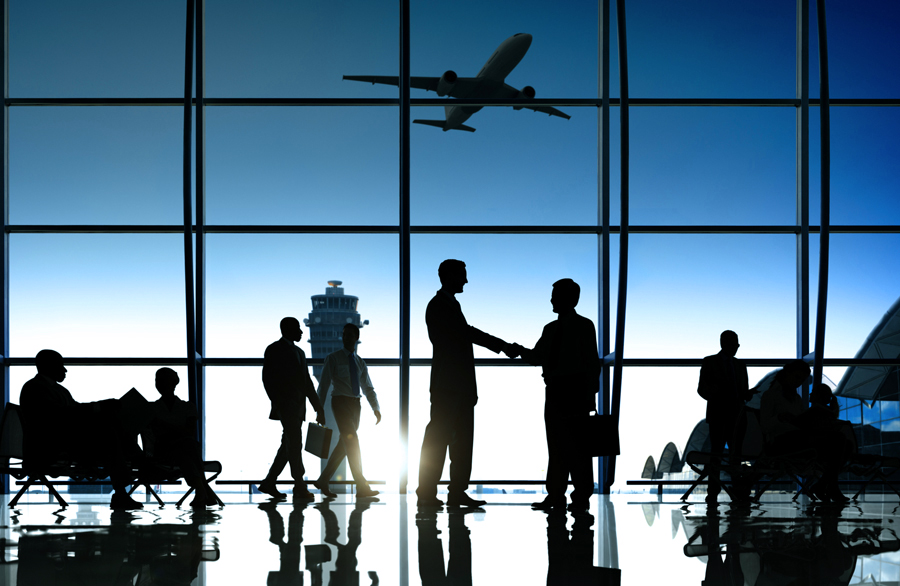 The report outlines four conditions necessary for full recovery in global business travel: 1) the global vaccination effort, 2) national travel policy, 3) business traveler sentiment, and 4) corporate travel management policy. The recovery remains highly dependent on the vaccine rollout, employees' return to the office, and a normalization of travel policies on both the national and corporate levels. Travel managers will also face the challenge of juggling duty of care with rising costs, sustainability priorities, and new considerations on the ROI of business travel.
Forecasts and Analysis Highlights (in US dollars)
After declining 53.8 percent in 2020 to $661 billion, global expenditures are expected to have rebounded 14 percent in 2021 to $754 billion. This was more slowly than forecast in GBTA's previous BTI Outlook report issued in February 2021.
Despite recovery setbacks in 2021, a year-over-year surge of 38 percent is expected in 2022 as recovery and pent-up demand kicks into a higher gear, bringing global business travel spending back to over $1 trillion.
Recovery will continue into 2023, with global spending rising 23 percent year-over-year as even more international and group travel comes back online.
By 2024, global business travel is forecast to have made a full recovery, ending the year at $1.48 trillion or just above the 2019 pre-pandemic spend of $1.4 trillion.
In 2025, global business travel growth is forecast to slow to 4.3 percent–just below the 10-year average growth rate of 5.1 percent coming into 2020–ending the year at a forecasted $1.5 trillion.
However, persistent COVID-related threats and disruptions, supply chain strains, labor shortages, rising inflation, increased costs, and lagging recovery in Asian markets are just a few of the risks for continued on-target recovery. Additionally, yet to be determined are the potential impacts of emerging factors including broad adoption of remote working models, long term cuts or elimination of business trips and travel volume, and the increased focus on sustainability practices and policies for business travel.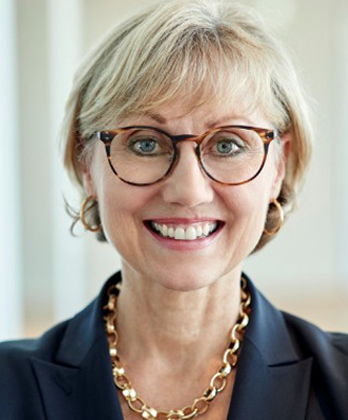 GBTA Executive Director Suzanne Neufang
"Of any year we've issued the BTI Outlook forecast, this one was the most anticipated and it's no surprise," said GBTA CEO Suzanne Neufang. "The business travel industry recognizes there are factors, related to COVID and beyond, that could impact the road ahead over the coming years. However, there is optimism overall as the industry, companies, and travelers worldwide lean into recovery and the much-needed return to business travel."
Other key findings from GBTA's BTI Outlook include analysis of 2021 challenges for the business travel industry as well as recovery outlook into 2025.
Business Travel Faces Headwinds
North America led the recovery, the US in particular, rebounding 27 percent in 2021. Business travel markets in Latin America, Middle East and Africa (MEA), and Asia-Pacific (APAC) all picked up 15 percent to 20 percent growth in 2021.
European markets have lagged in 2021. Emerging Europe is expected to gain only 10 percent and for the region of Western Europe, business travel expenditures for 2021 are expected to fall 3.8 percent from 2020 levels.
Recovery in Asia Pacific has been slower, due to lagging border re-openings and a high dependence on international business travel. China's expected growth was downgraded last year due to challenges posed by financial and other issues which could signal larger risks.
Business travel in Latin America is performing relatively better in terms of percentages—recognizing that volumes vary significantly across global regions—boosted by fewer government restrictions and travelers' desire and confidence to return to business travel. However, rising public debt and interest rates, declining credit ratings, and lower vaccination rates could pose future threats for Latin American business travel.
Corporate Views
About half (52 percent) of respondents expect their company's business travel spend to reach 2019 levels in 2022.
When asked about the importance of business travel, CFOs felt the top return-on-investment reasons for business travel are sales and business development (68 percent), internal business planning and strategy (50 percent), client account management (48 percent), and employee training and development (48 percent).
Among 400 global business travelers polled, 86 percent report that they need travel to accomplish their business goals, and a majority (81 percent) believe that their volume of domestic business travel will be greater or on par in 2022 than it was prior to the pandemic.
More than half (54 percent) miss traveling and hope to travel more often in the future. However, 43 percent wouldn't mind traveling less in the future, whether they indicated they miss it or not.
Four in five (81 percent) of business travelers say their company requires vaccines for travel and in-person meetings.
GBTA members can download a full copy of the BTI Outlook on the GBTA members-only hub.
In more good news, the association reports that its annual convention, held last week in Orlando, attracted more than 3,500 professionals from 20+ countries, and featured 170+ travel industry and expert speakers, 50 education sessions, and 200+ exhibitors. 
Visit gbta.org for more information.
[11.23.21]
Details

Category: Industry News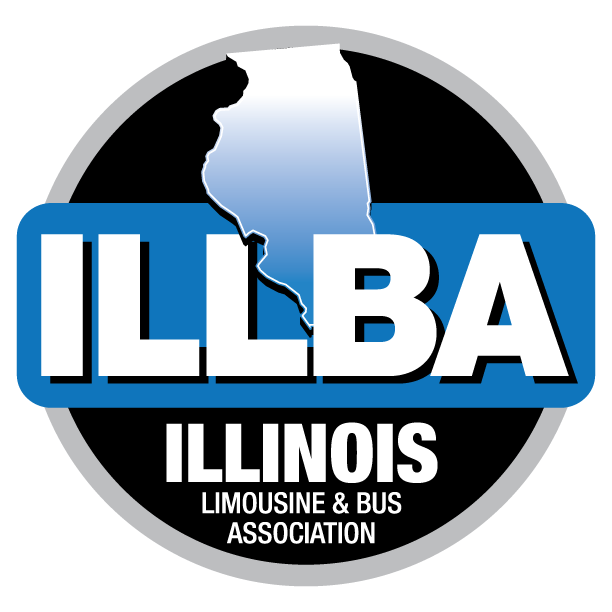 The Illinois Limousine & Bus Association (ILLBA) returned with another edition of their Coffee With ILLBA educational Zoom sessions on Tuesday, November 23. Held regularly since early 2020, these webinars are designed to spark a discussion on an industry topic among ILLBA members and guests. Always free and open to anyone, Coffee With ILLBA attracts participants from well beyond the Midwest, with operators from as far as Europe taking part.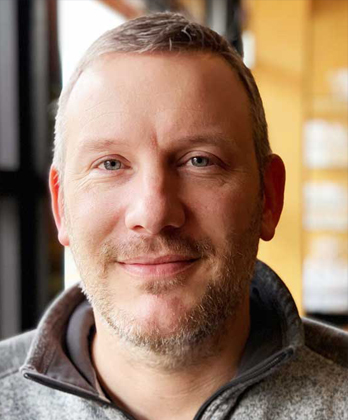 ILLBA guest speaker Michael McDaniels of Shriver Transportation Insurance
This month's webinar focused on the always-pertinent issue of insurance, with special guest speaker Michael McDaniels from Shriver Transportation Insurance. Although McDaniels notes that "things are as chaotic as ever" in the insurance industry, there are changes and evolution that have occurred since the pandemic hit. Brokers and underwriters continue to work closely with luxury ground transportation operators as they come out of the COVID slump to ensure that their coverage is accurate (and at the lowest rate).
"Insurance companies want to be your partners, but want to know what you're doing," said McDaniels. "They are asking more questions."
He encourages all operators to be frank about the services they are currently providing, as so many companies have changed the type of work they perform post-COVID. For instance, if your work has evolved to include retail, or you have added package delivery to your service, it is important to let your insurance company know, as your coverage may be affected and you and your clients may not be best protected.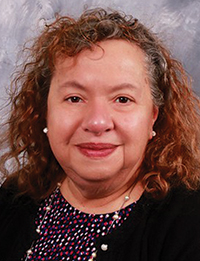 ILLBA Executive Director Paula DeBiasi of Chicago Coachworks
According to McDaniels, the number-one issue with luxury ground transportation insurance is chauffeurs, which is no different than what operators are facing. Retraining drivers is a very big issue, as is the difficulty with insuring new, inexperienced chauffeurs. Rising prices is also a key concern, and McDaniels theorized that prices will continue to rise over the next year or two.
After providing a thorough overview of the state of insurance industry, McDaniels fielded questions from the webinar's attendees regarding a number of topics, including whether operators can get discounts from having driver training software (A: Yes, sometimes) and the pros and cons of carrying sexual abuse policies.
ILLBA Executive Director Paula DeBiasi closed the webinar with some brief updates. She announced that the ILLBA Board has decided NOT to increase dues for 2022, and that members can look forward to a new website. Also, while there will not be a holiday party this year, planning has begun on ILLBA's annual in-person meeting, which will celebrate the association's 35th anniversary. Members were asked to volunteer to help organize the meeting.
The next Coffee With ILLBA webinar is scheduled for December 21. In the meantime, recordings of all meetings can be found on the ILLBA YouTube channel.
Visit illinoislimousineassociation.com for more information.
[11.23.22]