Details

Category: Industry News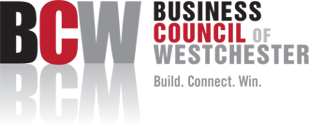 The Business Council of Westchester in New York has announced the winners of its Business Hall of Fame for 2023. Included among the seven honorees was Leros Point to Point/Leros Transportation Group, which won the award in the Family Business Success category.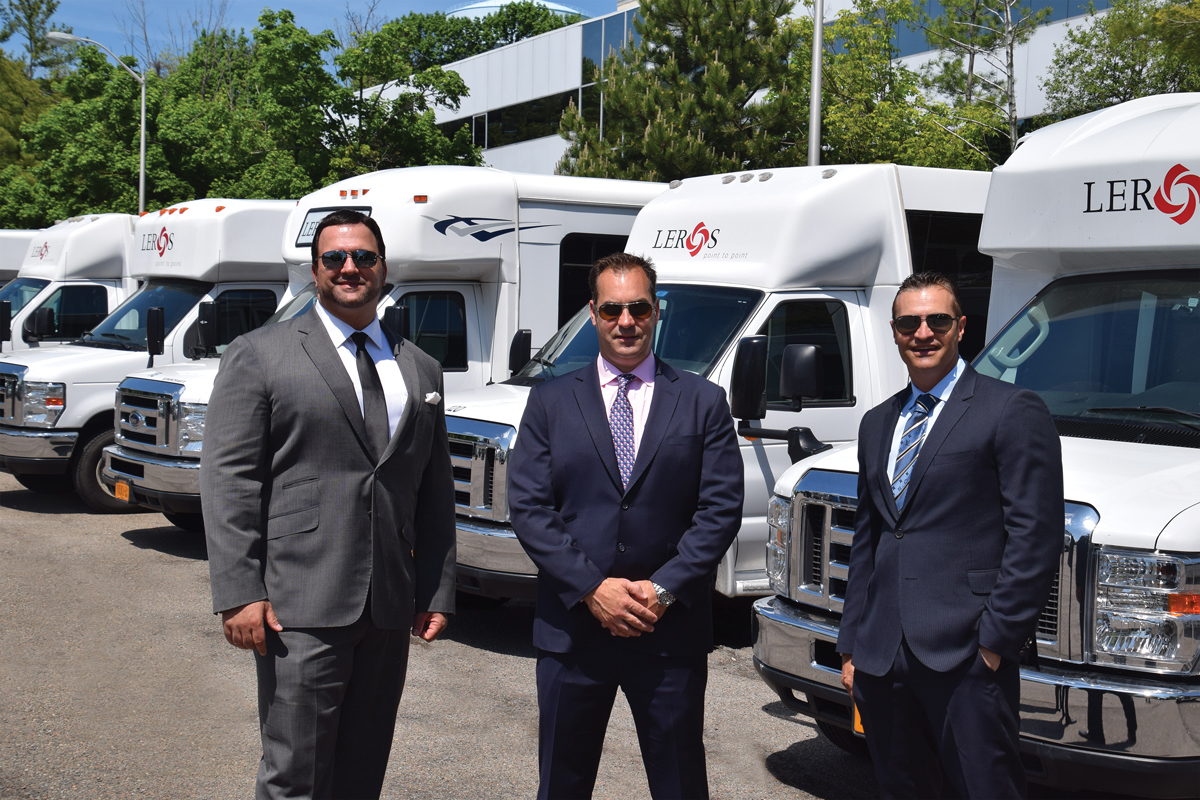 The Leros management team (L to R): COO Mike Basso, President & CEO Jeff Nyikos, and CFO Chris Nyikos at their Valhalla, N.Y. facility
According to an announcement from the Council, "this illustrious group of winners joins more than 100 past winners which include some of the most prestigious business leaders and organizations in the proud business legacy of Westchester."
Leros was founded in 1983 by John Nyikos and is now run by his adult sons, President & CEO Jeff and CFO Chris, as well as their extended "family" that includes COO Mike Basso. Often considered an organization on the cutting edge of technology with a dynamic team behind the scenes, the company will celebrate its 40th anniversary this year.
In addition to its longstanding and well-oiled machine of a team and proximal location in one of the country's most desirable counties, the company has had success with acquiring competitors over its four-decade history. Most notably, it acquired N.J.-based Royal Coachman, owned by Jon Epstein, in 2018.
The companies will be officially honored on April 25 at the Glen Island Harbour Club in New Rochelle. More information is available here.
Visit leroslimo.com for more information.
[01.31.23]
Details

Category: Industry News
You asked for it and we listened. In this column, we ask operators of all sizes and from all walks of the industry a question about their business and report their answers so you can assess how your own company compares to your peers. If you would like to participate, please email Rob Smentek at rob@chauffeurdriven.com for next issue's question.
TOPIC:

Has your business been affected by airline cancellations and delays in recent months (positively or negatively)? What other airport issues affect your market (fees, construction, etc.)?
---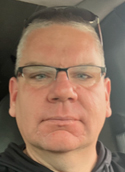 With our business located in one of the busiest markets in the country, we were definitely affected by airline cancellations—and especially by the most recent FAA ground stop in January. We were able to adjust accordingly as things unfolded without disrupting our clients any further. Not only do you get cancellations, but it also triggers stranded passengers that need to get to larger airports like EWR, JFK, or PHL to call last minute for service and we're here to make that happen.

Some other issues at airports we've been seeing in the NYC and PHL areas is the large amount of traffic, so we've advised our chauffeurs to allow additional time. Being in this business for almost 30 years, my suggestion to other operators is to be flexible, available, and adjust as situations arise; there is no such thing as normal anymore.
Bryan Beale, General Manager
A&A Limousine Service in Northampton, Pa.
---

We deal with delays and cancellations as they come. Ultimately, they aren't the customer's fault, so basically, we have to roll with the punches.
Nick Boccio, General Manager
Buffalo Limousine in Buffalo, N.Y.
---

Our company has seen minimal disruption from airline mishaps, but we help our clients through their travels and provide them with support any way we can. However, we find that these situations can have a silver lining; state-to-state charters have picked up as we always stand ready to provide stranded passengers our services even when the airlines cannot.
Theresa Callahan, Founder
Jax Black Car in Jacksonville, Fla.
---

The recent air problems have certainly spilled over into our business operations as we have seen a drastic increase in flight cancellations and late arrivals, which can wreak havoc on our daily schedule and is compounded by our own staffing shortages. When an arrival is significantly delayed, we must frequently schedule an additional chauffeur to avoid double booking the chauffeur who was originally scheduled for the trip. Because the notifications of flight cancellations or delays come with such short notice, it places us in chaos and conflict with our cancellation policies. It isn't fair to charge a client for something that was out of their control. When farm-in jobs go sideways because of a flight cancellation, we are committed to working with our affiliates and their cancellation policies, rather than our own.
Harry Dhillon, President
Ecko Worldwide Transportation in San Jose, Calif.
---

We have a motto in our company for dealing with these types of problems: "There's a number for that." In the case of airport pickups, there was a significant upward price adjustment to account for differences in the average chauffeur pay. The revision is also based on the impact on forecasts of vehicle availability throughout the day. We always choose to raise prices when the alternative is to diminish service quality. We find that our customer can absorb higher rates but not uneven reliability.
Dan Goff, General Manager
A Goff Limousine & Bus in Ruckersville, Va.
---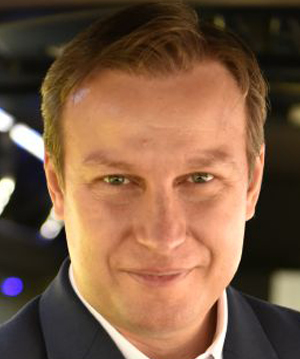 We have been very fortunate. Our business is mostly charter buses, and we have a tiny percentage of airport trips, so we were not affected much by the airline troubles. However, we have had some prolonged waiting at airport arrivals due to immigration checks or flight delays. Because of that, we changed all international arrival trips to hourly charges.

There are two seasons in Chicago: Construction and winter. This is nothing new for us. Having a strict 72-hour cancelation policy helped us as well.
Stefan Kisiov, Managing Partner
K&G Coach Line in Park Ridge, Ill.
---

When we know that the airlines have taken a nosedive (pun intended) for the day or an extended period, we freeze additional incoming reservations. Our first priority is an existing reservation, then we will add more as we can. When the airlines are a mess, clients expect us to pull miracles all day long. Unfortunately, I think we're allocated only so many per day. As far as the positive or negative, there's usually an opportunity for additional revenue, and we do our best to take advantage of it.
Tracy Salinger, President & CEO
Unique Limousine in Harrisburg, Pa.
---

In Seattle, we were getting cancellation notices from clients starting at midnight [during a recent storm]. We had the flight information for about 85 percent of departures and were able to inform our clients if they had not called us. Yes, we did end up being in the red, but it was safer to have the vehicles parked at the lot then to try to venture out in the bad weather. Overall, our slow week became much slower with the weather and cancellations. Our airport fees also increased by 95 percent per car to $800, which will hopefully make things run smoother since we are paying more.
Jess Sandhu, Director of Operations
A&A Limousine and Bus Service in Kenmore, Wash.
---
As a luxury car service that specializes in corporate transportation, we will always be greatly affected by these types of situations. We don't have the ability to tell our clients that their flight delays are inconvenient for our schedule.

We are only able to accomplish this because of the dedication and flexibility of our senior staff of dispatchers and chauffeurs.

LAX has been in a perpetual state of construction for years and always provides challenges for our service. We rely heavily at times on our senior staff's ability to explain changing circumstances at the airport to our clients, and because of our long history of good service, the majority of our clients understand that our priority is getting them from point A to B in the safest and most efficient way possible even when adjustments need to be made in real time.
Jason Santiago, General Manager
Exclusive Sedan Service Worldwide in Newhall, Calif.
---

With the recent FAA outage, we had to plan for severe cancellations and delays. Fortunately for us, we had a large group in town for a financial event at Moscone Center that arrived a few days earlier. With the few arrivals we had, we adjusted as best as we could and relied on our partners to get through it. I personally saw the issues the FAA delay caused as I was at the UMA EXPO in Orlando waiting on my industry peers to arrive.
David Uziel, CEO/Chairman
Urban Worldwide in South San Francisco, Calif.
---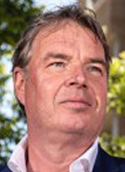 Our business in Amsterdam is really a nightmare: there are long lines at customs and passengers are required to arrive up to four hours before departure. These problems stem from staff shortages at customs, baggage handlers, and more. As a result, we as a transportation company now have passengers only in the car on average 1.5-2 hours after landing. This brings extra costs such as driver salary and parking costs. Of course, we bill some but not all, we want to keep our customers happy. Conclusion: we charge 20 percent more for pickups from Amsterdam Airport.
Bart van Leijden, CEO
ETS Luxury Driving in Amsterdam
---
We've loved hearing your answers to our benchmarking questions—but we always welcome suggestions for future topics, too!
Send an email to rob@chauffeurdriven.com you just might see your query answered in our next e-News.
[02.01.23]
Details

Category: Industry News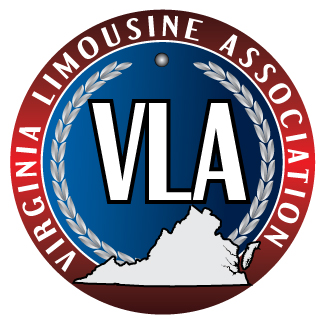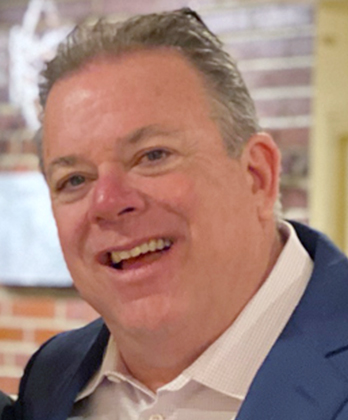 VLA President William Kerr
Two of the Mid-Atlantic's premiere industry state associations will be hosting quarterly membership meetings in February.
On February 6, the Virginia Limousine Association (VLA) is holding their first quarterly meeting at Holiday Inn Express & Suites in Ruckersville from 5:00 to 7:00 p.m. The dinner meeting, sponsored by Camryn Executive Limousine, will welcome guest speaker Barbara Lundren, the CEO of Barb Wired Event Management. With more than 25 years in event management, Lundren will share her expectations on ground transportation's role in her industry.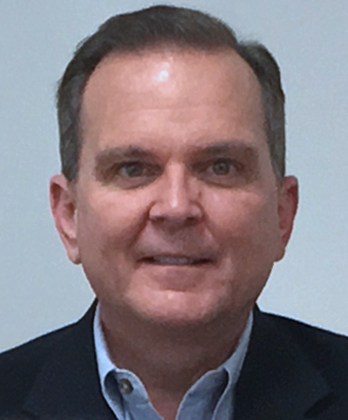 Ken Lucci of Driving Transactions will speak at the LANJ meeting
To RSVP, send an email to VLA President William Kerr at WKerr@Camryn-Limo.com.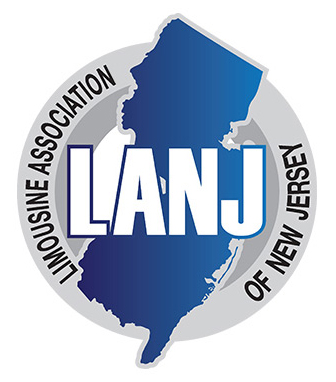 Then on Wednesday, February 15, the Limousine Association of New Jersey (LANJ) will hold their 2023 kickoff meeting from noon to 2 p.m. at the Hampton Inn in Woodbridge. All members are invited, and the event is also open to operators who are non-members.
Lunch will be served compliments of LANJ and there is no fee to attend.
The afternoon's featured speaker will be industry strategic, operational, and sales consultant Ken Lucci of Driving Transactions, who will drill down on two topics every operator—small, midsize, or large—needs to know: understanding your direct costs to price right and plan for profits; and dispelling the myth that it's all about low price (how to sell value).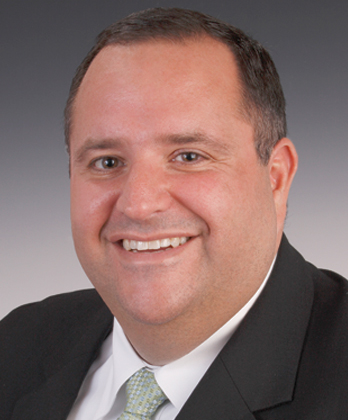 LANJ President Jason Sharenow
Additionally, association president Jason Sharenow will present The LANJ Report, including the latest information on proposed congestion pricing for vehicles accessing lower Manhattan.
RSVP now by emailing patricia.nelson103@gmail.com, confirming your name(s) and company and saying "I'll/We'll be there!"
Visit virginialimousineassociation.org or lanj.org for more information.
[01.30.23]