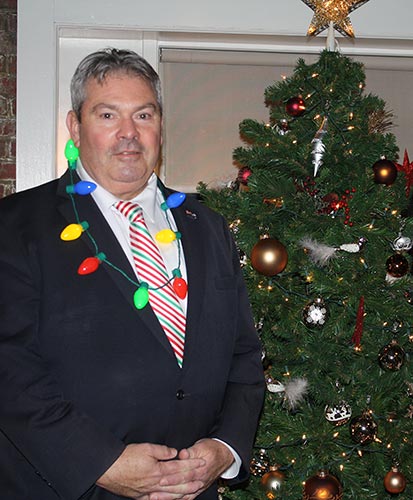 VLA President Paul Walsh of Superior Executive Transportation Fredericksburg, Va. — Nearly 50 members, vendors, family members, and guests of the Virginia Limousine Association (VLA) flocked to Ristorante Renato in historic Fredericksburg for a festive holiday gathering December 4. CD's Industry & Brand Ambassador Philip Jagiela—who also serves as VLA's executive director—was among those who attended the end-of-year party.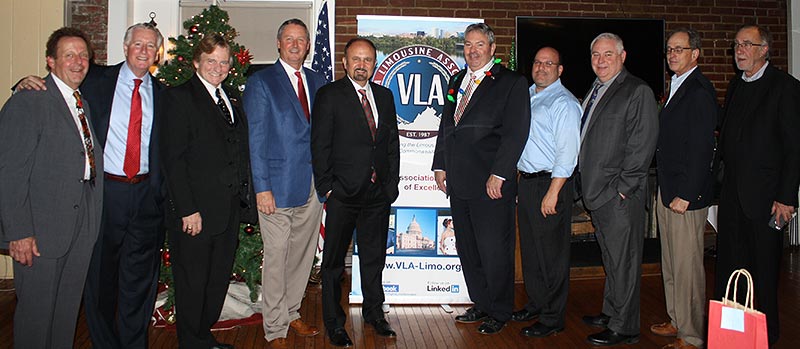 Several VLA members donated door prizes for the holiday party The association benefited from the generosity of its operator and vendor members, as there was a bevy of door prizes donated from the likes of American Executive Sedan Service, Complete Fleet, Executive Town Car, Georgetown Insurance, Love Limousine, Reston Limousine, RMA Worldwide, Sonny Merryman, Superior Executive Transportation, and ZBest Worldwide Chauffeured Transportation. Chauffeur Driven also donated a pass to its 2018 Show at the Gaylord National, which was won by Claude Crista of Williamsburg Chauffeur Service. Other items up for grabs included gift cards, a set of his-and-hers Skagen watches, a mountain bike, wine, and discounts on select Ford and Lincoln vehicles.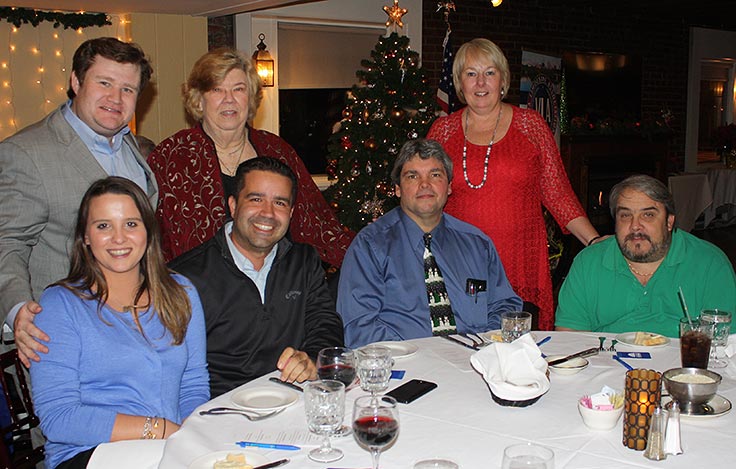 Attendees enjoyed a sit-down dinner and each other's company For the VLA, the holiday party is an opportunity to put business aside for a day and celebrate the successes the association has seen come to fruition by banding together—despite comprising competing companies. And the VLA had much to be proud of in the past year.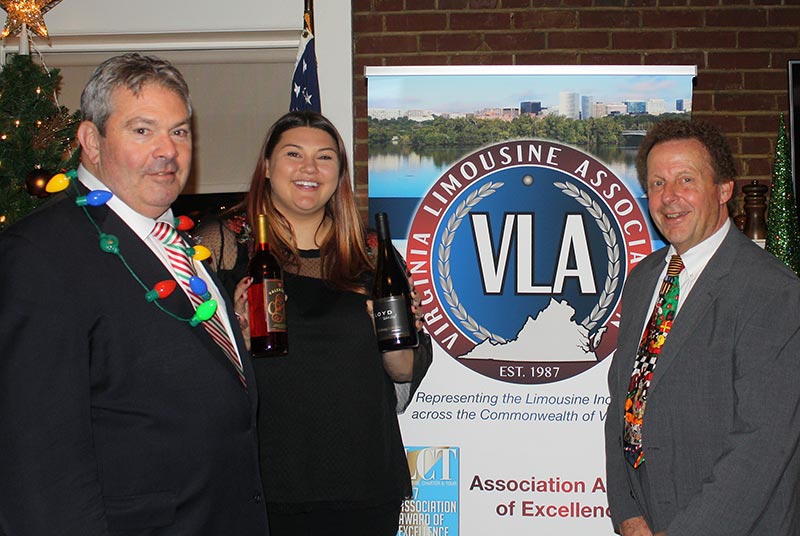 L to R: VLA President Paul Walsh of Superior Executive Transportation, Ashley Polk of Fleet Transportation, and CD Industry & Brand Ambassador/VLA Executive Director Philip Jagiela "I can say this association has grown professionally, and industry-engagement-wise, to a level that is exciting to be a part of," Jagiela said. "We are a team of professionals who highlight the positive." Aside from the door-prize and 50/50 raffles, the evening also allowed association members a chance to mix and mingle with their local industry peers while enjoying their company over dinner, drinks, and dessert. The next VLA membership meeting will be February 5, though all members are welcome to dial into the monthly executive board conference calls on the first Thursday of every month.

Visit vla-limo.org for more information.

[CD1217]