Chauffeur Driven Director of Events Jess Pavlow with Brion Svenson of Four Star Limousine, the winner of CD's 2019 Executive Retreat pass North Reading, Mass. — More than 70 attendees came together for the New England Livery Association's (NELA's) holiday quarterly meeting December 11, including CD Director of Events Jess Pavlow.

The evening kicked off with a cocktail hour where the association's guests were treated to an array of small bites, an expertly tended bar, entertainment provided by DJ Greg "Gates" Plowman of Entertainment Concepts, and plenty of opportunities for catching up with old friends and meeting new ones. Dinner then allowed for the evening's sponsors to have a few words while representatives from both NELA and the National Limousine Association (NLA) provided updates about their organizations.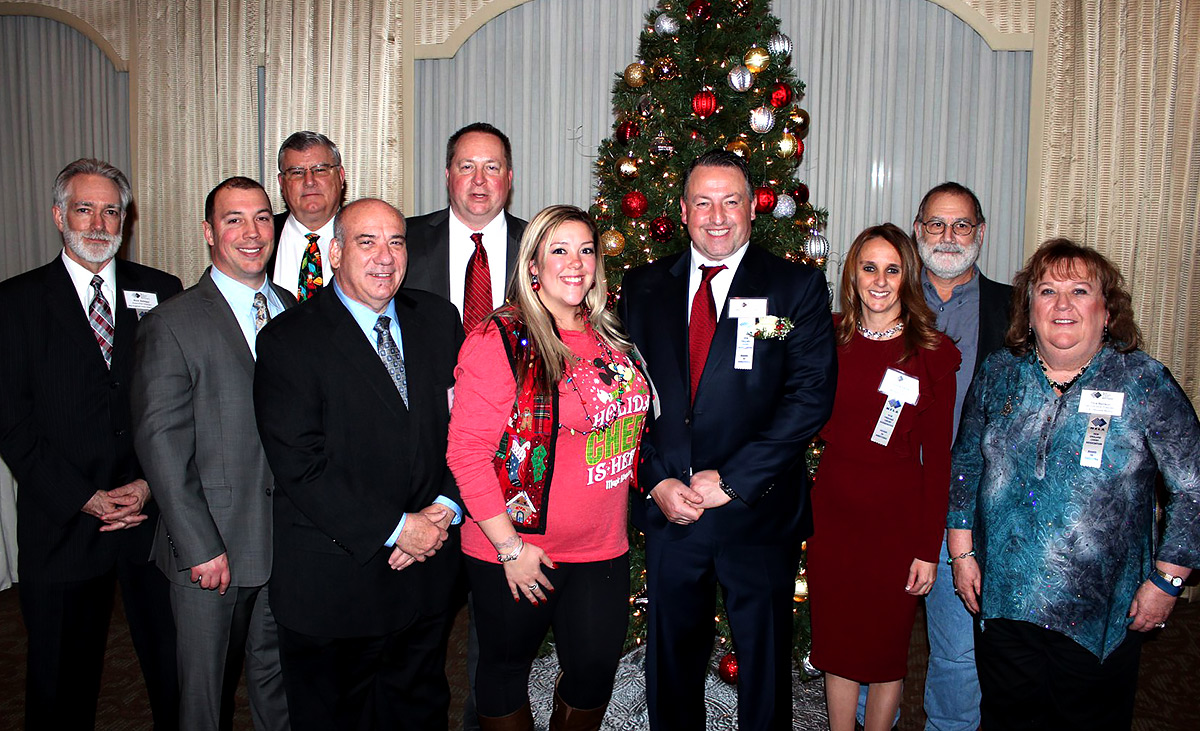 Members of NELA's board of directors NELA's golf committee presented a $4,000 check to the Cystic Fibrosis Foundation, one of the beneficiaries of the annual George Colarullo Memorial Golf Tournament held this past August. Pam Simms Spitzer and Karen Kelly accepted the check on behalf of the foundation.

Scott Solombrino of Dav El/BostonCoach spoke on behalf of the NLA after reminded all in attendance how fortunate NELA is to have Rick Szilagyi at the helm of the award-winning organization. Solombrino then discussed the upcoming IPOs for both Uber and Lyft, noting that it should be good for the industry as a whole since it will bring increased public accountability to TNCs. He also mentioned the new rule in New York City that imposes a minimum wage on TNC drivers, as well an issue currently unfolding in Los Angeles. Uber and Lyft are trying to "buy" curb space at the Los Angeles International Airport while pushing all other modes of transportation to a lot that would only be accessed via shuttle or tram for both pickups and drop-offs.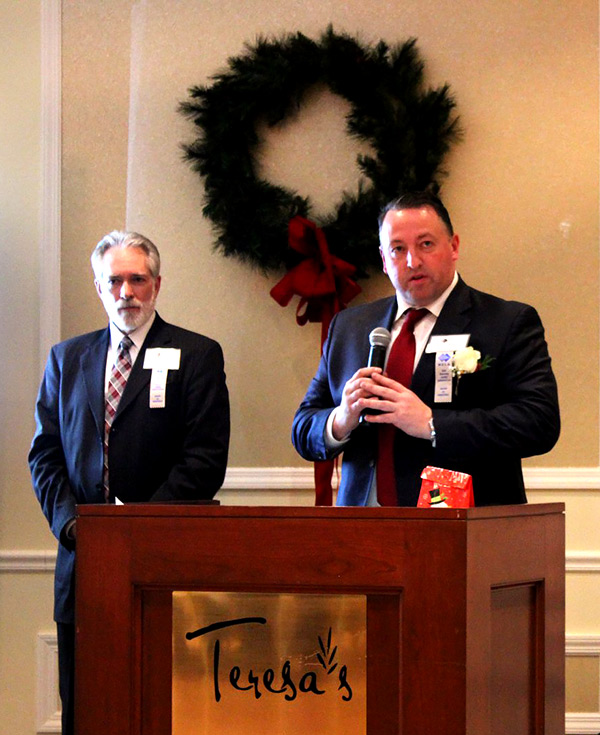 NELA's Executive Director Rick Szilagyi (left) and President Jason Dornhoffer of United Private Car NELA President Jason Dornhoffer of United Private Car spoke on behalf of NELA, reminding attendees that not only does the association still have open seats on its board of directors but also volunteers are also invited to assist with committee work even if they do not wish to have a seat on the board. He also spoke about the importance of the Legislative Fund for Massachusetts, as last year's removal of 8,000 TNC drivers was a direct result of its efforts. The fund works on behalf of all operators to sway public opinion and legislative agendas alike in the industry's direction—but only a handful of larger operators are contributing to it.

Becky Laramee of All Points Limousine also advised members that there is a Federal Excise Tax credit available if you drive students or employees of schools or universities. Laramee said the info is in IRS Publication 510.

The meeting then moved onto raffling off the evening's many prizes, which included a 50/50, gift cards, holiday baskets, lottery tickets, and books. Chauffeur Driven donated a pass to its 2019 Executive Retreat in Austin from May 5-8, which was won by Brion Svenson of Four Star Limousine.

NELA's next meeting will be March 12.

Visit nelivery.org for more information.

[CD1218]