The National Limousine Association (NLA) has signed on as a supporter and official Bronze Sponsor of the U.S. Travel Association's brand-new Let's Go There campaign, which aims to encourage and inspire Americans to make plans to safely travel to destinations throughout the country. Anyone involved or related to travel can join the campaign and take advantage of the free resources that the U.S. Travel Association has create and will regularly update through its toolkit, available here.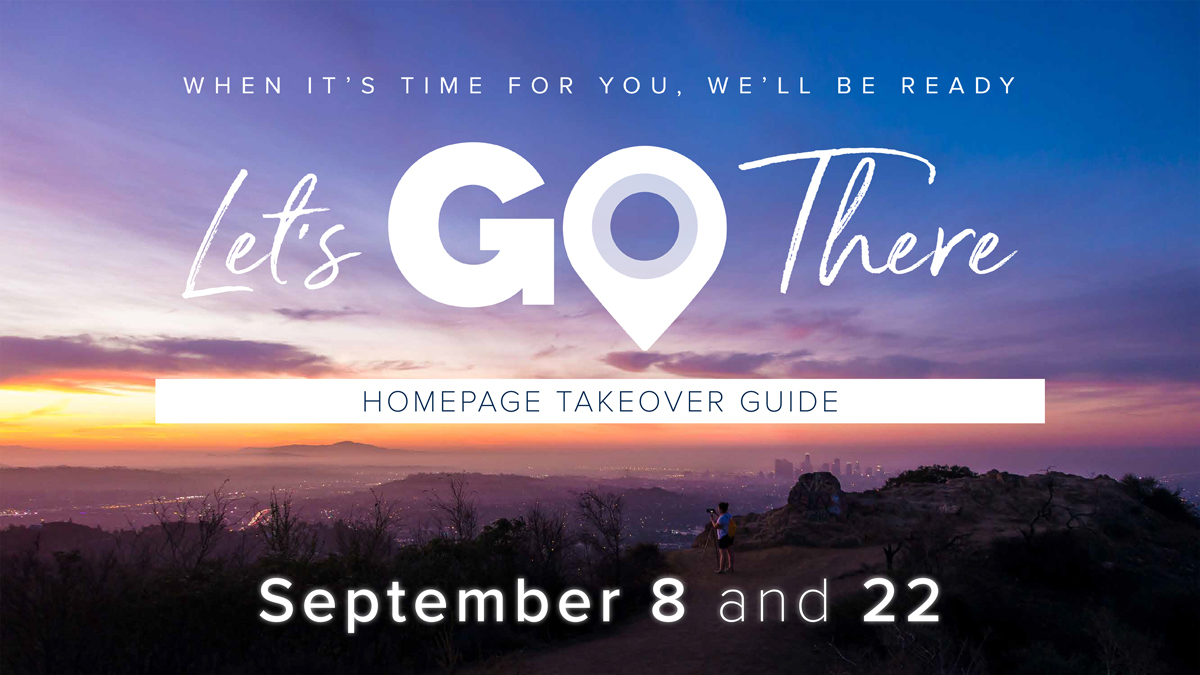 Travel, tourism, and its vertical industries are among the hardest hit industries during the COVID-19 pandemic, whether it's due to job losses, state/regional restrictions, sustained lockdowns, or capacity limits to help with social distancing. The ongoing campaign will officially launch on Tuesday, September 8, and last throughout the month (and beyond) with the goal of reigniting a recovery across the travel spectrum. Even if your market is still being impacted by shutdowns, the campaign has information on how to keep clients interested and then ready to go once restrictions lift. Couldn't we all use a little pick-me-up? Making plans to explore can spark optimism at a time when we need it the most.
Concerns remain high for travelers when it comes to COVID—with many opting to visit family and friends locally, especially to destinations that don't require air travel—but numerous polls throughout the summer have shown a growing desire to travel a half-year after the pandemic locked down much of the U.S.

NLA joins a broad collation of heavy-hitters in the travel arena, including Hilton, United, Enterprise, American Express, and many other major hotel chains, airlines, and destinations.
In a press release just prior to Tuesday's campaign kick-off, the NLA encouraged all members to help spread the word by liking, sharing, and commenting on NLA posts as well as creating your own company and personal posts using #letsmakeplans. The U.S. Travel Association's toolkit also has tons of videos, logos, graphics, and other suggestions on how to engage your clients on social media and reassure them that traveling can be done safely. The campaign has also created social media channels on Facebook, Instagram, Snapchat, Twitter, and Pinterest. Also find more information on the campaign's official website at letsgothere.travel.
Visit limo.org for more information about the NLA.
[09.04.20]