A. Harrington Limousine Service (HLS) second-generation owner David Jay Wilner died February 18, 2021. He was 84.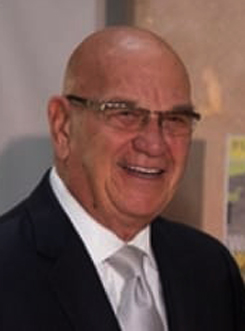 David Jay Wilner
Wilner was a constant supporter of the industry, and a long-time member of the Limousine Association of New Jersey as well as the National Limousine Association.  
The Wilner family has a long history within the chauffereud transportation industry as HLS is a third-generation family operation. In 1923, Alex Wilner founded Wilner's Livery Service, which grew to become New Jersey's largest funeral livery. In 1974, Alex's son David acquired A. Harrington Limousine Service (HLS). Harrington had a rich tradition for fine luxury transportation to the "elite new jersey business traveler." Today David's son Jonathan is at the helm of HLS. Now in its 89th year, the company boasts that they are one of the "nation's oldest chauffeured-driven service" under continuous family ownership.
Graveside services were held for immediate family and were arranged by Goldstein Funeral Home in Edison, N.J. A memorial service will be held for the immediate family and close friends in Delray Beach, Fla., on February 24 at 3:00 p.m. ET. Click here for the link to the webcast of the service. 
For those who wish to pay their respects, the family will be available at Wilner's home in Delray Beach, Fla., from Wednesday to Friday. Due to COVID, please reach out to his son Jonathan directly 732.433.4400 via text to schedule a time to visit.
We send our condolences to the entire Wilner family on their loss.
[02.23.21]