Chauffeur service provider Dav El | BostonCoach has appointed Shariff McMichael to the role of President & CEO.
McMichael brings more than 25 years of experience in various leadership roles and has a wealth of knowledge in the business, having served as general manager, regional director, regional vice president, national vice president, regional vice president on the west coast, vice president of operations for North America, and most recently as COO.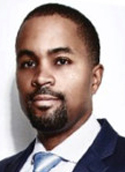 Dav El | BostonCoach President & CEO Shariff McMichael
According to the announcement from the company, McMichael has played a critical role in managing Dav El | BostonCoach's merger and consolidation efforts, all while maximizing the customer experience.
McMichael has remained focused on ensuring the company made quick and quality decisions throughout the pandemic, some of which were extremely difficult. He has been able to keep all departments focused on what was needed to ensure associates and customers were kept safe and had the best experience possible while leading the business through an unprecedented time.
McMichael is a U.S. Air Force veteran who is adept at building trust-based relationships, promotes strong teamwork, and has mentored many managers. He has led teams that delivered consistently positive results and has also helped engineer significant performance improvements in all areas of the business. The Dav El | BostonCoach organization recognizes him as an innovative problem-solver and a meticulous leader in transportation operations and business development.
Visit davelbostoncoach.com for more information.
[09.28.21]