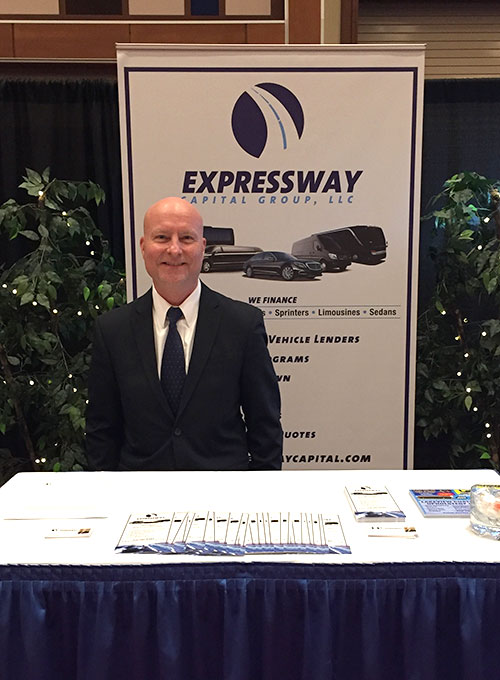 Expressway Capital Group President
George Lee Oaklyn, N.J. — Industry veteran George Lee has recently launched the formation of Expressway Capital Group, a provider of transportation equipment financing solutions. Expressway Capital Group's unique operator-centric approach is built on the experiences and relationships Lee has cultivated over the last three decades in the industry and provides clients with a transparent, reliable, and hassle-free way to get the best financing deals for their specific needs.

Expressway Capital Group also advises operators on which financing programs would suit them best, based on their unique business models, challenges and goals with unbiased financial guidance.

"As a former operator and sales director for a coachbuilder, I understand the dynamic nature of the transportation business," Lee said. "Things are changing constantly, from passenger itineraries to traveler behavior to larger market trends, so operators need a financing partner who understands their unique needs and works hard to give them tailored solutions that help them overcome challenges and achieve their goals."

Expressway Capital Group offers services such as:
Commercial vehicle leases and loans for operators who need to grow or update their fleet
Time-saving app-only programs up to $350,000 for operators who need quick turnaround on their financing
Commercial lines of credit for operators planning to add multiple vehicles over the course of the year
Expressway Capital Group makes it easy for operators of all sizes to access easy, transparent, and efficient funding to help achieve their business goals.
"Our mission at Expressway Capital is to take a partnership approach when helping our clients, because our success is determined by their success," said Lee. "We don't just want one-off clients; we want clients who will grow for many years to come, and we want to help them realize their dreams."
Visit
expresswaycapital.com
for more information.
[CD1218]