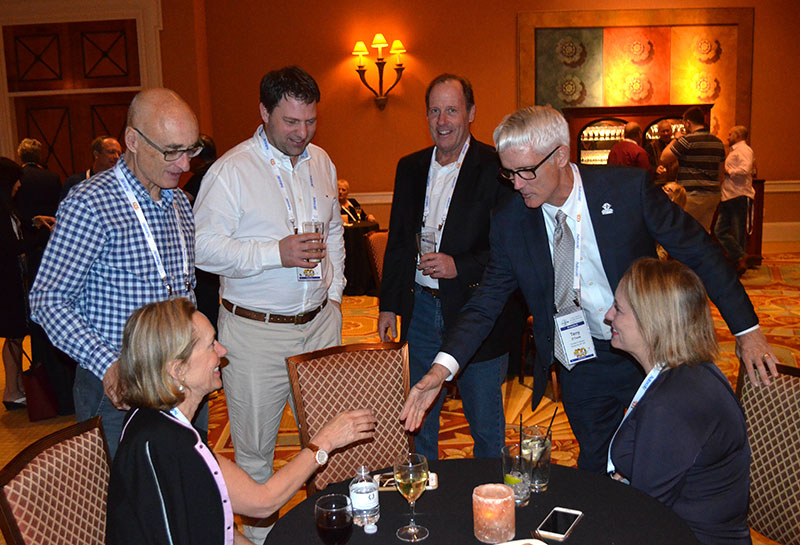 Newly installed 2018-2019 TLPA President Terry O'Toole (right, with Past TLPA President Dwight Kines to his immediate left) chats with conference attendees Las Vegas — Last month's 100th Annual Convention & Trade Show of the Taxicab, Limousine & Paratransit Association (TLPA) offered a jam-packed schedule, top-notch speakers, and all that Vegas has to offer, over the course of this historic three-day event, which was held October 27-29.

People tried to crash a car. They partied at a mansion overlooking Sin City. They played golf just off the city's world-famous Strip. They signed business deals, made new friends, soaked up knowledge in educational sessions, and forged new partnerships.

The Taxicab, Limousine & Paratransit Foundation Golf Tournament, sponsored by Atlas Financial Holdings, Inc. kicked off the convention at the Bali Hai Golf Club Saturday morning. Golfers hit the links on the beautiful 18-hole course, a tropical oasis just off the Vegas strip.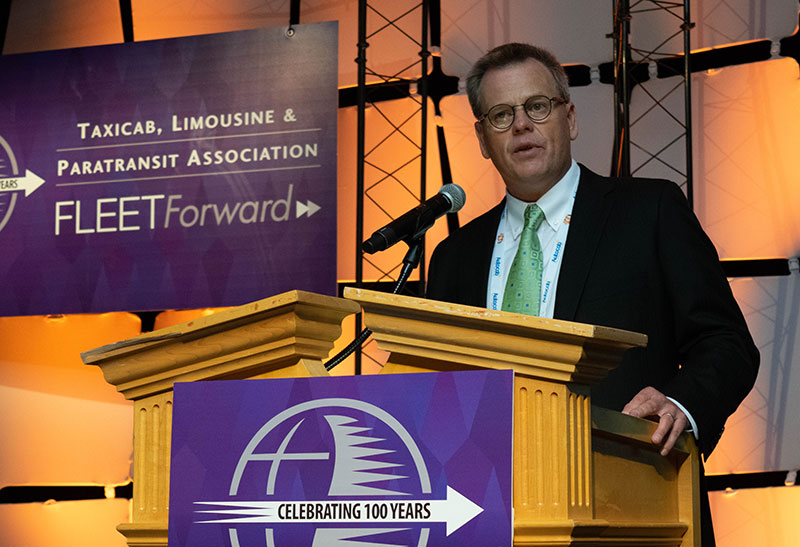 Outgoing TLPA President Mike Pinckard addresses the audience in one of his final speeches as the association's president Dueling Pianos entertained hundreds of top transportation executives from around the world at the convention's Kick-Off Party. The performing pair provided the perfect ambiance of recognizable musical covers as attendees caught up over hors d'oeuvres and an open bar from, the latter of which was sponsored by The Black Car Fund.

Sunday morning got underway with a delicious aroma of breakfast. Then, during three sets of concurrent Learning Labs, transportation experts delved into the latest industry topics, including innovative technologies, market trends, and workforce and driver management—all while a hot breakfast was served in each meeting room.

Ford Motor Company let attendees get behind the wheel of a vehicle with automatic braking capabilities designed to prevent collisions, which was part of a hands-on driving exhibition featuring Ford's All-New Taxi vehicle line-up.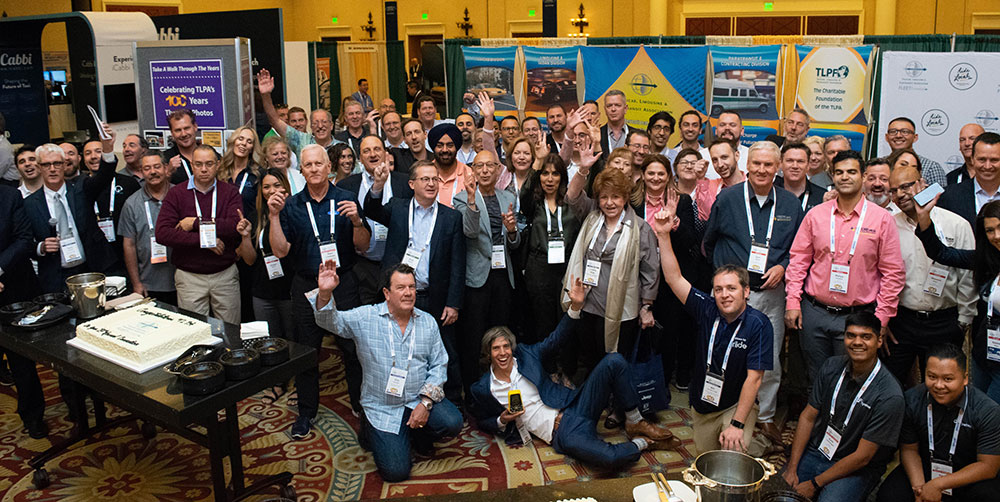 TLPA's 100th annual convention brought together ground transportation professionals from all walks of the industry The Transportation Solutions MarketPlace was buzzing! Dozens of exhibitors packed the exhibition floor to showcase their products and services. The Grand Opening Party came complete with an open bar and Ford Motor Company-sponsored hors d'oeuvres.

Convention attendees were invited to the Monster Mansion overlooking Las Vegas. The evening had live music, food and drinks, as well as a collection of high-end cars available for viewing and cameos by a few celebrities.

The convention hosted three in-demand speakers from outside of the industry to share their strategic insights and best practices. They included Dennis Snow, a 20-year veteran from Walt Disney, Chris Jones, co-founder of Canalys, and Scott McKain, author of Create Distinction.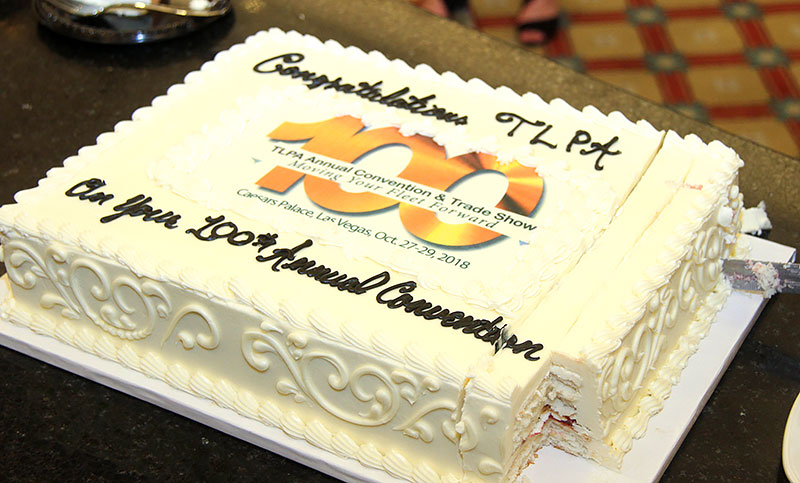 TLPA's centennial convention concluded with a silent auction and reception, the perfect event to cap a packed-to-the-brim convention program.

Check back with the December 2018 issue of Chauffeur Driven for an in-depth look and tons of photos from this centennial event.

TLPA's 2019 convention will return to Las Vegas from October 16-18.

Visit tlpa.org for more information.

[CD1118]