Details

Category: Industry News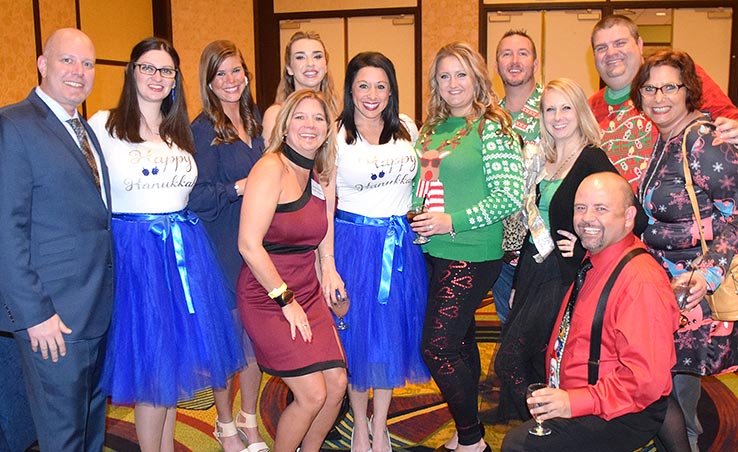 CD Publisher Chris Weiss (left) with many of GCLA's out-of-state attendees The Greater California Livery Association (GCLA) recently held its Northern and Southern California end-of-the-year parties. On December 5, the association's holiday party and annual election took place in Los Angeles, while its NorCal holiday party took place in Napa December 9. GCLA members, supporters, and family members turned out for the festive affairs in droves—and industry members from all across the country did, too, including peer groups Going Global and Enterprise Strategy Group, who were holding their meetings in California, and Chauffeur Driven Publisher Chris Weiss.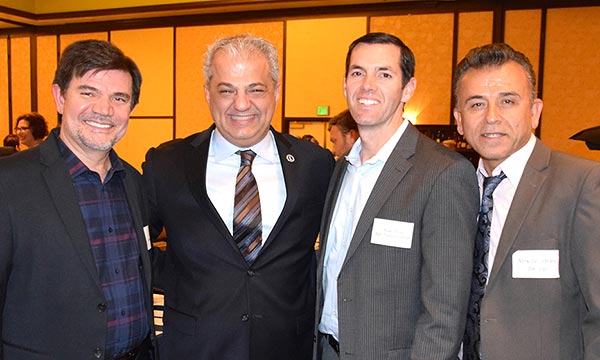 The GCLA Southern California holiday party attracted industry members from across the country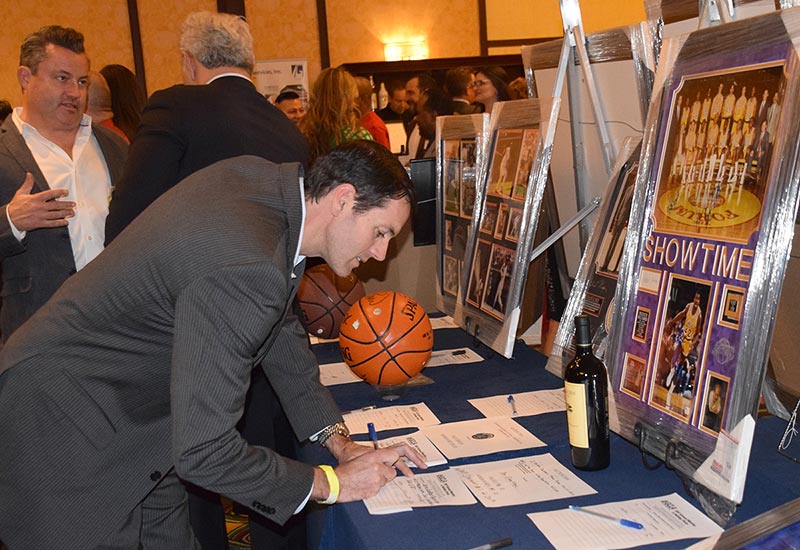 Ryan Silva of Epic Transportation places his bid The December 5 elections yielded new officers for the 2018 GCLA:
President: Mo Garkani of Continental Limousine
1st Vice President: Harry Dhillon of Ecko Transportation Worldwide
2nd Vice President: Jeff Brodsly of Chosen Payments
Secretary: Darren Croasdale of La Costa Limousine
Treasurer: David Kinney of API Global Transportation

The newly installed directors include Selim Aslan of Men In Black Transportation, Perry Barin of MusicExpress, Maurice Brewster of Mosaic Global Transportation, Carlos Garcia of Carlos Transportation, Robert Gaskill of Motev, Phil Hartz of Acton SoCal Penske Professional Vehicles, and Chris Hundley of The Limousine Connection.

The Southern California event also hosted its annual live and silent auctions, the association's biggest fundraising event of the year, which helps the GCLA continue its lobbying efforts on behalf of the local industry. With Brodsly and Mary Johnson of The Driver Provider leading the auction, the roughly 200 attendees helped raise more than $23,000.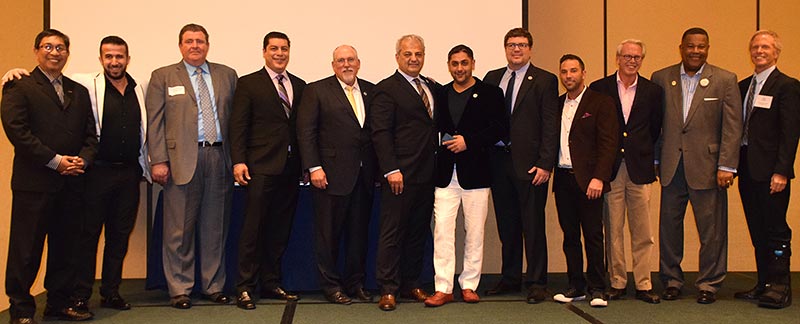 The 2018 GCLA board of directors The Napa event was an evening to remember in its own right, with a bevy of vehicles on display for attendees to check out, plenty of chances to mingle with industry peers, and even an educational component when California Highway Patrol provided clarity on its upcoming regulations governing modified limousines that will be put in place January 1.

Don't miss the January 2018 edition of Chauffeur Driven for expanded coverage of GCLA's two-pronged holiday events.

Visit gcla.org for more information.

[CD1217]
Details

Category: Industry News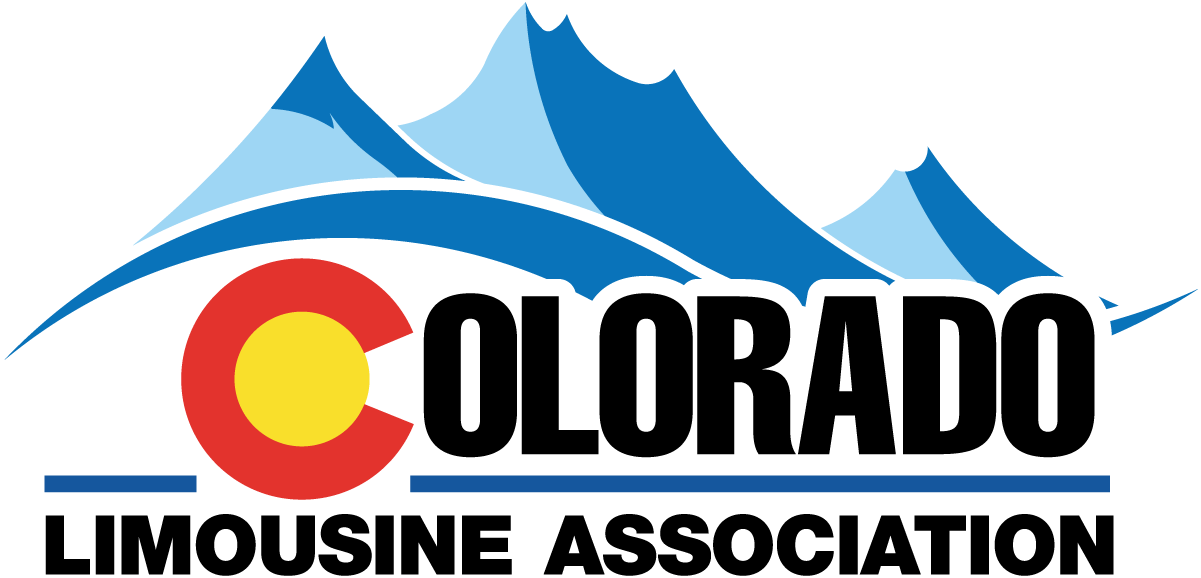 Denver — More than 40 members and supporters of the Colorado Limousine Association (CLA) spent the evening at Brazilian steakhouse Fogo de Chao for its annual holiday party. The event drew members from all over the state and vendors from as far as California, and was sponsored by Research Underwriters.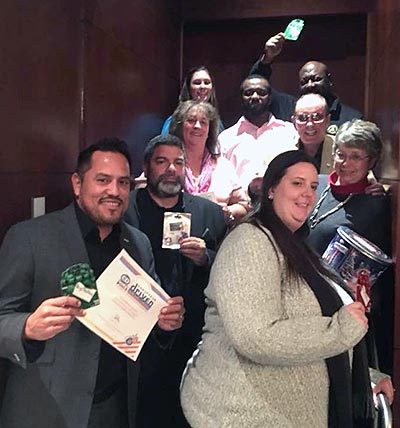 CLA members with their raffle prizes, including 2018 CD Show pass winner Jorge Sanchez of Hermes Worldwide (front left) The yearly holiday gathering featured a raffle full of operator and vendor-donated prizes, including gift cards, two homemade chocolate limousines created by Franci Ouzounis of A White Dove Limousine, and a pass to the 2018 Chauffeur Driven Show that was won by Jorge Sanchez of Hermes Worldwide. The bounty of goodies adds to what CLA President Mary Norby of Carey Denver describes as a purely social yearly event.

"I think that's what makes it special," she said. "Sometimes through the year, you're so busy handling business that you can forget that we're all in the same industry, we're all friends, we all have the same lives. It's an opportunity to spend a few hours one night just getting to enjoy each other's company."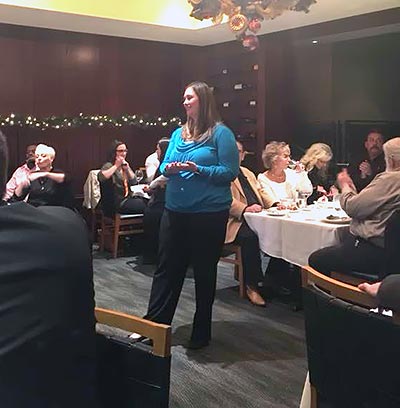 CLA President Mary Norby of Carey Denver addresses the crowd Norby said that the camaraderie was evident by how many members were moving around and sitting at different tables with different people all night, and she added that the generosity reflected in the donations was one of the highlights of the party for her.

"It showed our members just how much our vendors really care about this association that they're a part of," she said.

With elections planned for the first CLA meeting of 2018, the holiday party is the outgoing board's opportunity to see their terms end on a festively high note. While Norby will run the January meeting, handle the voting process, and express her further appreciation for the 2017 CLA board and members as she welcomes the 2018 officers, she is prepared to hand off the proverbial baton to the next president after what she considers a successful year.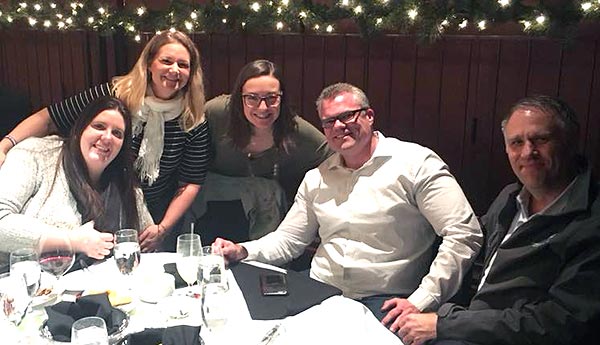 The holiday party allows members the chance to enjoy the fellowship of their local peers "I feel really good because I think the Colorado Limousine Association did a lot this year," Norby said. "Everyone came together and I had a great board. We didn't get everything we wanted accomplished but I do feel that every meeting we had was productive. I think we had some great speakers, and our education is incredible—education is a huge piece of what we do. The association grew in members, which is great, too. It was a good year!" In the spirit of the season, though, Norby said that she and several others members were keen on sharing their gratitude for all who made 2017 a success for the CLA.

The next CLA meeting will be January 16.

Visit cololimo.org for more information.

[CD1217]
Details

Category: Industry News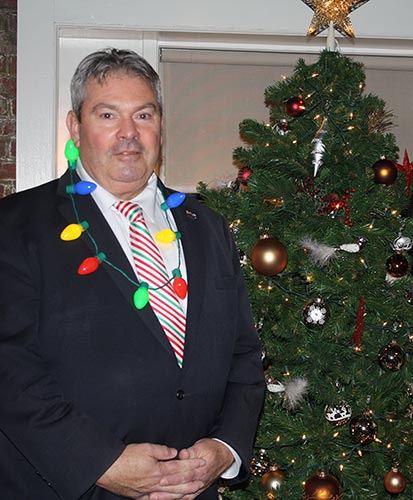 VLA President Paul Walsh of Superior Executive Transportation Fredericksburg, Va. — Nearly 50 members, vendors, family members, and guests of the Virginia Limousine Association (VLA) flocked to Ristorante Renato in historic Fredericksburg for a festive holiday gathering December 4. CD's Industry & Brand Ambassador Philip Jagiela—who also serves as VLA's executive director—was among those who attended the end-of-year party.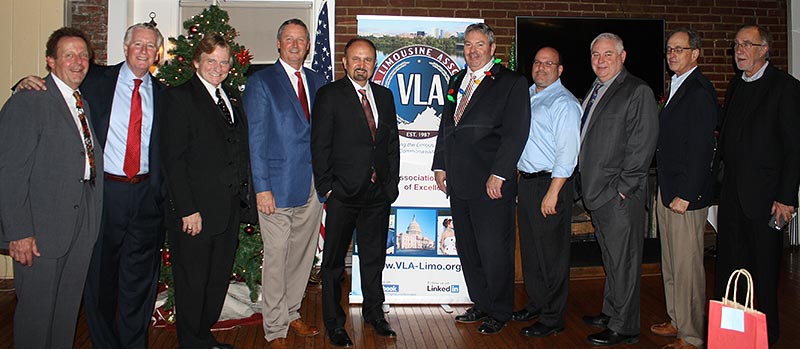 Several VLA members donated door prizes for the holiday party The association benefited from the generosity of its operator and vendor members, as there was a bevy of door prizes donated from the likes of American Executive Sedan Service, Complete Fleet, Executive Town Car, Georgetown Insurance, Love Limousine, Reston Limousine, RMA Worldwide, Sonny Merryman, Superior Executive Transportation, and ZBest Worldwide Chauffeured Transportation. Chauffeur Driven also donated a pass to its 2018 Show at the Gaylord National, which was won by Claude Crista of Williamsburg Chauffeur Service. Other items up for grabs included gift cards, a set of his-and-hers Skagen watches, a mountain bike, wine, and discounts on select Ford and Lincoln vehicles.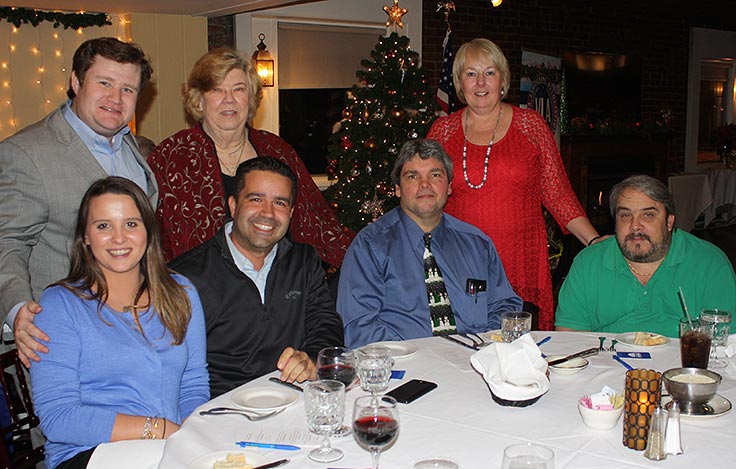 Attendees enjoyed a sit-down dinner and each other's company For the VLA, the holiday party is an opportunity to put business aside for a day and celebrate the successes the association has seen come to fruition by banding together—despite comprising competing companies. And the VLA had much to be proud of in the past year.


L to R: VLA President Paul Walsh of Superior Executive Transportation, Ashley Polk of Fleet Transportation, and CD Industry & Brand Ambassador/VLA Executive Director Philip Jagiela "I can say this association has grown professionally, and industry-engagement-wise, to a level that is exciting to be a part of," Jagiela said. "We are a team of professionals who highlight the positive." Aside from the door-prize and 50/50 raffles, the evening also allowed association members a chance to mix and mingle with their local industry peers while enjoying their company over dinner, drinks, and dessert. The next VLA membership meeting will be February 5, though all members are welcome to dial into the monthly executive board conference calls on the first Thursday of every month.

Visit vla-limo.org for more information.

[CD1217]