Details

Category: Industry News

Rockleigh, N.J. — The latest model of Volvo's flagship sedan, with an array of luxury interiors, is now available with 40.5 inches of rear legroom and a special offer for livery providers.

The 2018 S90 combines connectivity, safety, and materials to create a "Scandinavian Sanctuary"—a feeling of refinement, peacefulness, and elegance. The livery package offers standard WiFi connectivity, a premium armrest, power rear side and back window sunshades with four-zone climate.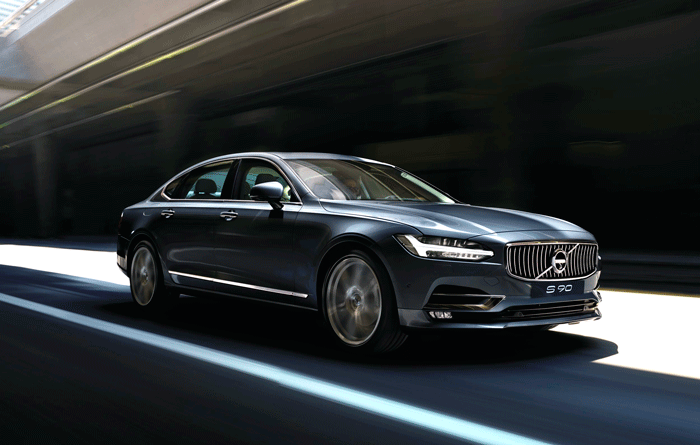 "Riding in a 2018 S90 will provide customers an experience unlike anything else available in livery services," says North Holbrook, manager of Commercial Sales for Volvo Car USA, "it's a car that will have customers constantly coming back."

Livery drivers will enjoy Pilot Assist, a semi-autonomous driver's aid that can assist in acceleration and steering up to 80mph. Volvo's Blind Spot Information System keeps an eye on cars hiding in blind spots and steer assist helps prevent merging into other cars on the highway. City Safety, featuring pedestrian, vehicle, cyclist, and large animal detection with automatic emergency braking is also standard.

"Volvo has been partnering with fleet organizations for 25 years and is fully committed to servicing the livery industry with a sound business infrastructure, focused on making Livery less complicated," adds Holbrook.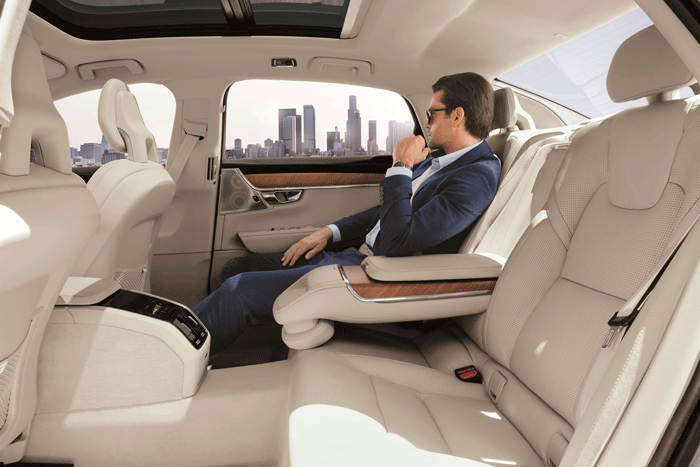 The Volvo S90 Livery offer features the company's highly efficient T5 engine, providing 250 horsepower with an option for all wheel drive. An expansive 13.5-cubic foot trunk is large enough to handle large suitcases and other items. The 2018 S90 Livery package comes with a 36-month,150,000 mile warranty with the first three factory scheduled maintenance services complimentary.

A pre-negotiated Livery price for the 2018 S90 FWD is $44,830 and AWD is $47,885. Livery operators can choose a vehicle from expected stock or custom order a car.

Visit volvocars.com/us for more information.

[CD0517]
Details

Category: Industry News
Tiffany Frison' Events ManagerOrlando — Destination MCO recently announced the addition of four managers to its existing team of 25 office staff, including Controller Bill Gompel, Reservations Manager Ciara Oquendo, Events Manager Tiffany Frison, and Sales Manager Jennifer Toller.

According to Destination MCO CEO Nour Elotmani, the new additions are in line with the company's strategy of further building internal infrastructure to expand capacity and extend sales efforts into new market segments. This June, the company will celebrate its "Sweet 16" anniversary.


Bill Gompel' Controller"We are excited to bring the new staff on board. Bill and Ciara will help strengthen our operational foundations and further streamline internal processes while Tiffany and Jennifer will add new expertise to our existing sales efforts. These additions have been in the works for months and we are happy to have found the right fit for our growing company," says Elotmani.


Ciara Oquendo' Reservations ManagerBill Gompel brings a wealth of knowledge from his 30+ years of accounting/finance experience across a broad range of industries in both service as well as manufacturing environments. While a stellar resume helped Gompel secure the interview, Elotmani says that it was his personality and focus on integrity that made him a great fit to lead Destination MCO's finance department as the company embarks upon the next step in its growth trajectory.

Ciara Oquendo joins Destination MCO after spending 12+ years in the tour operator industry as an accounts manager. VP of Operations and Director of Affiliate Relations Sami Elotmani says that Oquendo's hospitality sales experience and service-driven personality make her the perfect fit to execute the company's goal of shifting the reservations department into a metric-driven sales function.


Jennfier Toller' Sales Manager"As our company continues along its growth path, one of our crucial goals is to become a more data-driven company; especially when it comes to department goal-setting and tracking activities. Ciara's skill set and experience allows us to continue along that path and creates an added layer of accountability at a crucial department," he says.

Visit destinationmco.com for more information.

[CD0517]
Details

Category: Industry News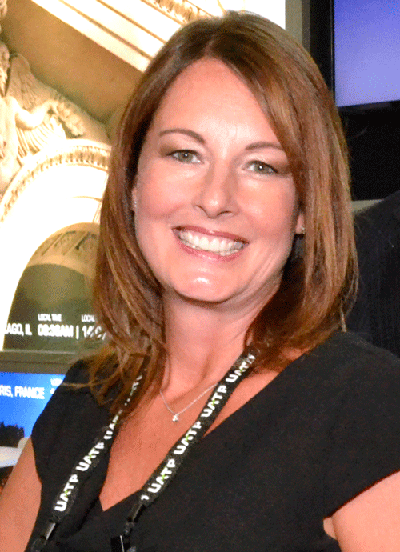 Tami Saccoccio' Director of Operations and Global Affiliate ReleationsBoston, Mass. — Commonwealth Worldwide Chauffeured Transportation has named Tami Saccoccio as director of operations and global affiliate relations for the Boston/New York-based company.

"Tami's hard work on Commonwealth's operations team and call center operations—not to mention maintaining and growing our superb global affiliate-partner network—presents a huge benefit to the company and our clients," said Dawson Rutter, CEO and founder of the company. "Her tremendous experience and passion for the industry has helped us consistently improve our level of customer service across the board."



Saccoccio joined Commonwealth in 2004 after having spent 13 years as a team leader in the corporate travel industry. "Tami's ability to inspire others by virtue of her work ethic and high standards has proved invaluable to our team," Rutter added.

"I'm humbled and honored to be named to this important role," Saccoccio stated. "To have played a part in the consistent growth and success of Commonwealth Worldwide has been very rewarding and I'm looking forward to continuing to help the company progress and prosper in the years to come."

Commonwealth Worldwide Chauffeured Transportation is currently celebrating its 35th anniversary and has expanded to provide award-winning service throughout the United States and to more than 85 countries across the globe.

Visit commonwealthlimo.com for more information.

[CD0517]