Details

Category: Industry News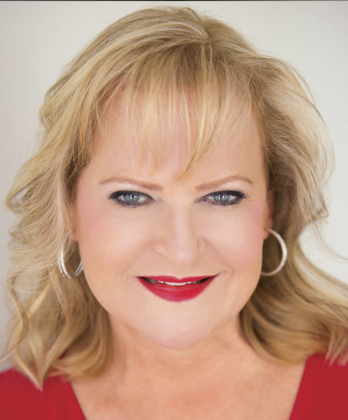 Kristina Bouweiri of Reston Limousine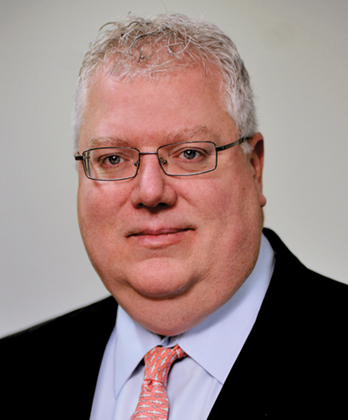 Mike Fogarty of Addison Lee/Tristar Worldwide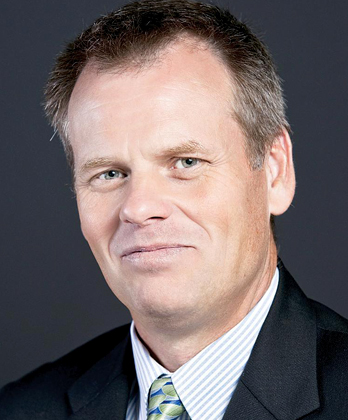 Mike Pinckard of Total Transit

National Harbor, Md. — It's hard to believe we're less than two weeks away from the 2018 Chauffeur Driven Show in National Harbor. We've got a great show planned at the spectacular all-under-one-roof Gaylord National Resort & Convention Center, and especially excited to announce the content of our always incisive State of the Industry panel. Sponsored by FASTTRAK Cloud Technologies, the State of the Industry will held on Monday, October 8, at 9:45 am.

We've assembled a panel consisting of three experts in the ground transportation field to provide a candid, no-nonsense look into the hottest trends and most pressing issues facing the world of chauffeured transportation. Joining CD Publisher Chris Weiss are Kristina Bouweiri, president & CEO of Reston Limousine; Mike Fogarty, president of Addison Lee Group North America; and Mike Pinckard, CEO of Total Transit and president of the Taxicab, Limousine & Paratransit Association. These industry leaders will offer their takes on current—and future—topics facing operators around the world, including the perpetual difficulty of finding chauffeurs and CDL drivers, methods to advance your company, different areas in which companies are finding success, and the ways autonomous vehicles may disrupt the chauffeured ground transportation space down the line.

This promises to be an informative and entertaining session that, most importantly, is relatable to operators of all sizes.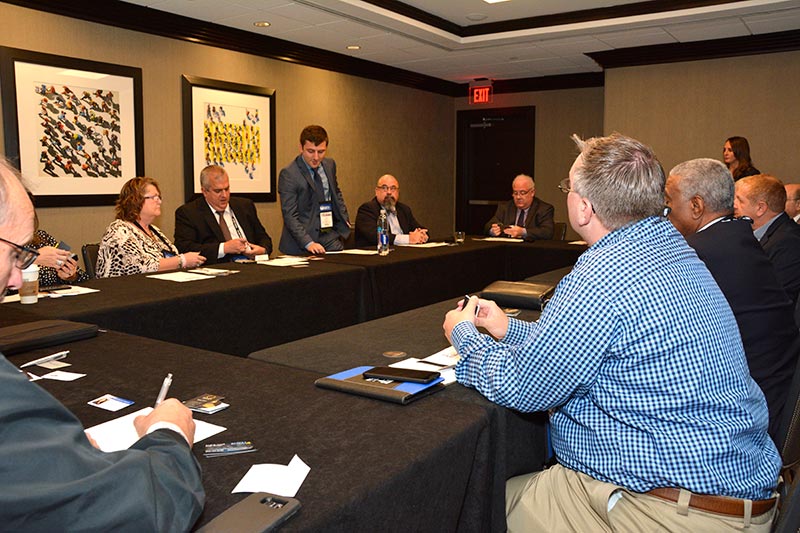 After the State of the Industry, at 11:45 am, you'll have the opportunity to brainstorm with a small group of your fellow operators by taking part in CD's exclusive Benchmark Breakouts event. This session lets you discuss ideas and explore business solutions with like-minded individuals who truly understand your unique issues. We offer seven different Breakout Groups catering to different revenue levels and company roles, each led by an industry moderator:

• Less than $2M in Gross Annual Revenue
• $2M -$5M in Gross Annual Revenue
• Over $5M in Gross Annual Revenue
• Affiliate Managers
• Operations Managers
• International Operators
• Motorcoach Operators

The Benchmark Breakouts groups have limited availability so YOU MUST PRE-REGISTER. Don't miss out on the group you want—sign up today at chauffeurdrivenshow.com/benchmark-breakouts-registration.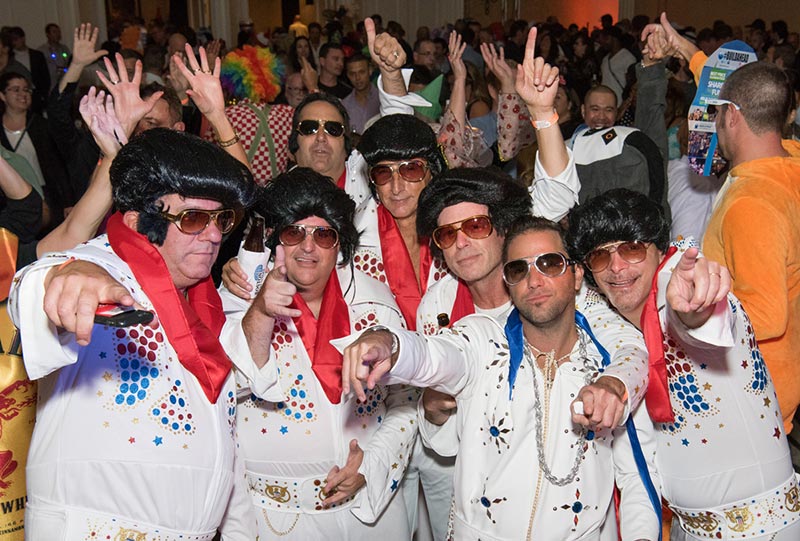 Then on Monday night from 9:30 until midnight, get dressed up and party down at our costume party. We know this industry is filled with characters, so this bash is your chance to become your favorite character from TV, movies, or books. Let your inner diva, superhero, movie star, fictional character, or iconic persona from the movies, TV, or comics shine through in this party that is certain to offer a diverse cast of characters coming together for one awesome event (sponsored by Boston Car Service and RMA Worldwide). Where else can you hang with Captain America, The Fonz, and Marilyn Monroe on the same night?

If you have any more questions about registration, education, or our nightlife events, chauffeurdrivenshow.com has tons of information to help you out and all the latest updates to keep you in the loop. We're looking forward to seeing you on the banks of the Potomac!

[CD0918]
Details

Category: Industry News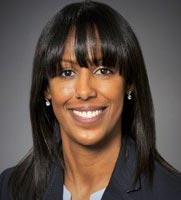 ABA Senior Director of Membership Lia Zegeye, MS Washington, D.C. — The American Bus Association (ABA) is excited to welcome Lia Zegeye as its new Senior Director of Membership.

A seasoned membership recruitment and retention professional, Zegeye joins ABA from the Auto Care Association, where she continually advanced and took on more responsibility during her decade-long tenure at the association.

"We are excited to bring Lia on to lead our membership team," said ABA President & CEO Peter Pantuso. "ABA has a long reputation as the go-to association to belong to for the motorcoach and group travel industry and adding Lia and her strong background in membership recruitment and retention will enable us to provide even better customer service."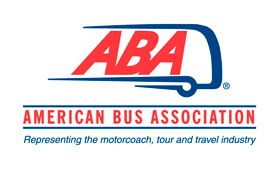 Zegeye began her career with the Automotive Aftermarket Industry Association where she focused on membership retention and recruitment. She has recently working for the Auto Care Association where she oversaw all membership department activities, member engagement, ensuring the association provided excellent member service by guaranteeing timely responses to member needs and soliciting member feedback to improve programs and strategic direction.

In 2017, Zegeye was recognized as one of the 2017 Association Innovators in the Greater Washington area. Lia also served as the liaison of the Manufacturers' Reps Council, which is comprised of 20 volunteer leaders from a manufacturer's rep agency across the U.S. and Canada. In that role, she worked closely with Council members in developing strategies and outreach programs designed to help advance members and industry professionals.

Visit buses.org for more information.

[CD0918]
Details

Category: Industry News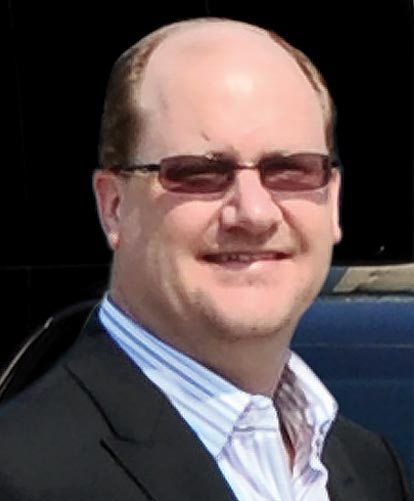 Matthew Johnston of AJL International Dallas — After a few years of inactivity, the Dallas-Fort Worth Limousine Association (DFWLA) is being revitalized by a few local operators, and a familiar industry name that's making its first foray into association management.

Matthew Johnston of AJL International, who had previously served as DFWLA's treasurer, along with Todd Davis of Premier Transportation and Dave Erdman of ECS Transportation Group are collectively leading the charge to get the region's operators and vendors involved, along with seeking the association management assistance of The LMC Group—which Johnston credits as doing most of the heavy lifting to get the association up and running again.

"The three of us guys are really just guiding LMC to the avenues to find people who were active in previous years and reel them in," Johnston says. "LMC is supposed to come back to me with a short-term business plan that includes how they are going to initiate the first meeting, get people involved, and handling things for the first couple of meetings."

And LMC is covering all the necessary bases to ensure the DFWLA is here to stay.

"Christina Davis has managed associations in the past outside the livery industry: It wasn't a vertical we were planning on getting into, but it was one we could do—and the need arose for it," says LMC Group founder and CEO Kristen Carroll. "We've been doing things like updating the bylaws, solidifying board members, putting a budget and strategic plan together, and creating different membership tiers. We want to make this association as accessible as possible, and a tiered program means that a one-car operator isn't expected to pay the same membership fees as a bigger company."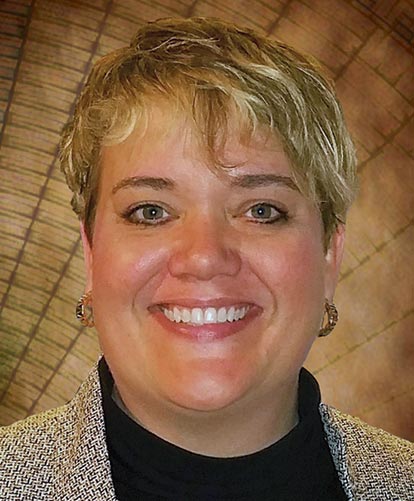 Kristen Carroll of The LMC Group One of the biggest motivators to breathe new life into the DFWLA is having strength in numbers in a large market. Carroll says that legislative efforts will be a part of what the association does, but "helping them as an industry in general in their area" is LMC's goal.

"Whether that means assisting them with financial strategies or operation planning or how they should market livery in general in Dallas opposite TNCs, banding together for the resources, the goal of the association is working together to the benefit of ground transportation. It's all about strength in numbers."

One of the market's key issues that Johnston cities is how it is difficult to combat TNC-preferential practices like those at Dallas/Fort Worth International Airport, where traditional operators are denied the prime parking and curbside pickups that TNCs enjoy. While he says that it's not something most operators spend too much energy worrying about, he is aware that "at some point, this client who's paying you $100 is looking at you and saying that he loves our service but it takes almost 15 minutes to get to the car alone when I could use this other, cheaper service and be right at the curb."

"We adjust to what the rules are, since we're not strong enough to fight the airport without a big, unified voice now," he says. "The goal would be to create a strong association so that when you face these challenges, you have a lot of people who are saying the same thing to the airport and the city. You can't be a lone solider demanding change at the airport because they can just push you out the door."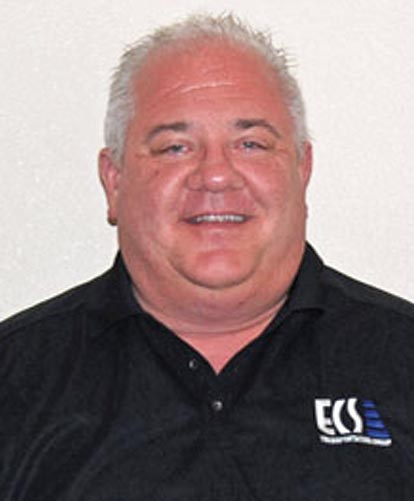 Dave Erdman of ECS Transportation Group Johnston's plans for the association are to eventually see it grow it to the thriving 100-plus-member organization it once was, as well as introduce the social events that foster camaraderie among operators who are already on friendly terms.

He is already optimistic about where the association will be in a year, and is pleased with the progress LMC has already made in its new executive-director role.

"LMC seems to really take the ball and run, and I'm excited to see where they take it," Johnston said.

The association is planning to hold an informal meeting at the Chauffeur Driven Show at Gaylord National Resort & Conference Center October 7-10.

Visit dfwlimoassociation.com for more information.

[CD0918]