Details

Category: Industry News
Orlando—After twenty years, these SUVs are still industry staples and better than ever! The all-new 2018 Ford Expedition and Lincoln Navigator will be unveiled on Monday, October 23 at 4:30 p.m. at the Ford-Lincoln booth (#500) on the CD Show floor. These anticipated vehicles are packed with technology, are lighter yet stronger for top fuel efficiency, and provide all of the comfort and room that your passengers expect.
Join us on Monday at the Lincoln booth for some appetizers and champagne (courtesy of Ford-Lincoln Limousine & Livery Vehicles) before the big reveal. You can also check out the preview article published in October 2017 issue of Chauffeur Driven HERE that has all the details you need and want about these industry-setting SUVs.
For a sneak peek at the Navigator, check out the video below, courtesy of Towne Livery. You can David Bastian and his crew at booth #80 on the show floor. While you're there, be sure to use your brand-new Show Bucks. These coupons can be used like cash to defray the cost of a product or service with a participating vendor. They are printed with your badge and expire at the close of the show floor on Wednesday, October 25, so don't throw away free money!
Visit ford.com and lincoln.com for more information.
View the Towne Livery video HERE.
Details

Category: Industry News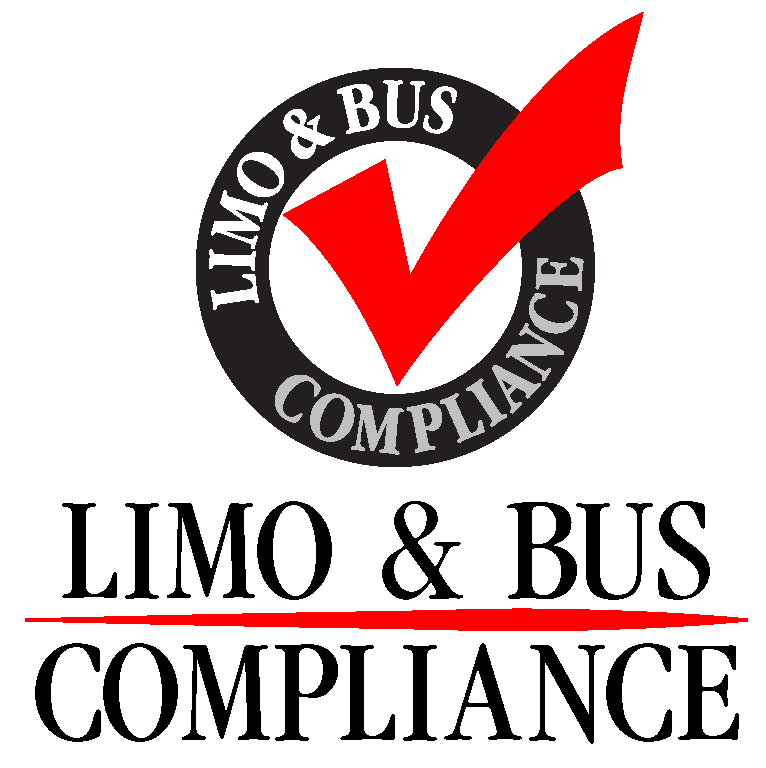 Phoenix — Regulatory consultant firm Limo & Bus Compliance and industry tech provider Rental Limo have announced that they have aligned to create a resource to vet affiliates, thereby improving safety within the chauffeured ground transportation industry. Their new site AffiliateVetting.com allows operators use links and information provided to help ensure that all of your affiliates are playing by DOT rules.

With safety at the core of both companies, the alliance began as light conversation between Ryan Hilberth, founder and CEO of Rental Limo, and Joe Guinn, managing partner/DOT consultant of Limo & Bus Compliance, at a Greater California Livery Association event. While it was not clear how the two companies could work together, it became evident that the two companies shared the same goals and values, and a partnership was worth pursuing to make the roads safer and more compliant.

"When I initially approached Ryan to learn more about their operation, it was not exactly clear how we could work together," says Guinn. "I was intrigued that Ryan seemed to care so much about the legalities and compliance nuances for ground transportation, especially since his main concern was vetting his vendors rather than just trying to sign up the masses on Rental Limo."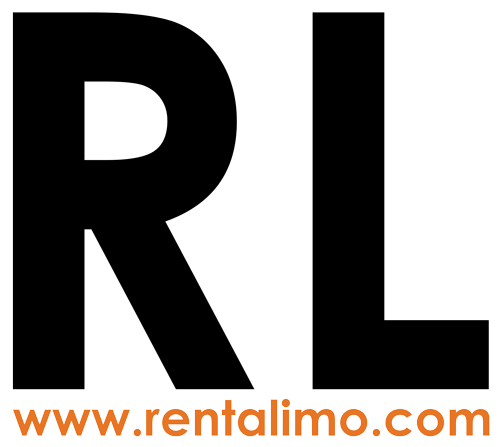 From there, the two parties came together and identified different opportunities where they could work together. Very soon it became clear that the two could team up and set a new precedent on vetting requirements. While requiring all Rental Limo-sourced rides to be entirely compliant would inevitably shrink their pool of available vehicles for clients, it also ensures that all vendors meet the highest duty of care.

"Ryan and I sat down for breakfast at the limo show in D.C. to discuss further, and I was impressed that for the first time a technology provider and industry supporter cared enough about safety and compliance to require that all vendors operating in their system are fully compliant with federal, state and local regulations," says Chris Przybylski, partner at Limo & Bus Compliance.

As part of their agreement, Limo & Bus Compliance will vet all Rental Limo members, an exclusive arrangement in the chauffeured transportation technology space, making sure our new potential operators are eligible to become active Rental Limo members within 72 hours of signing up.

"We are thrilled to be aligning with Chris and Joe.  Our companies share the same philosophy on the importance of safety and playing by the rules," says Hilberth. "These guys are extremely knowledgeable and we are super excited to be working together with them on projects involving this worthy and shared cause."

Visit rentallimo.com and dotbuscompliance.com for more information.

[CD1017]
Details

Category: Industry News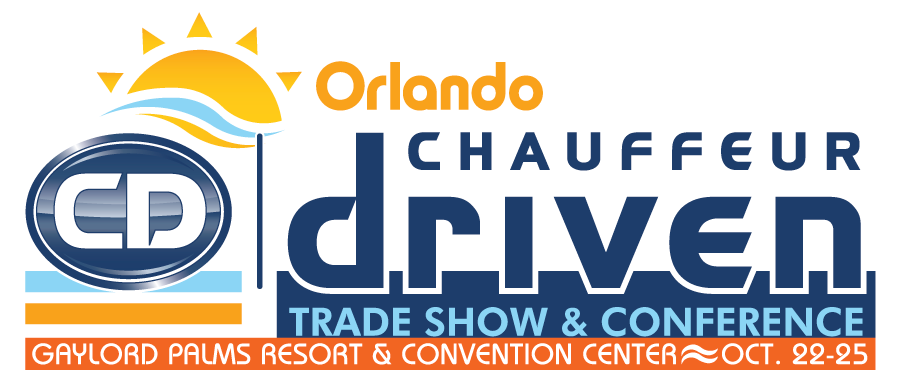 Orlando, Fla. — We're just 12 days away from the 2017 Chauffeur Driven Show at the luxurious, all-under-one-roof Gaylord Palms Hotel and Convention Center in Orlando, and we're putting the finishing touches on what promises to be another can't miss event. It's not too late to join us!

Once you've taken in the wide-array of incisive education that our workshops and sessions have to offer, then you'll undoubtedly want to head to our staggering 120,000-square-foot show floor to check out all the latest and greatest vehicles, products, services, and technology that industry vendors have in store for the health and growth of your business. And don't forget, the show floor is where you'll get the opportunity to redeem our brand-new Show Bucks you received upon registering for the event. These coupons can be with participating exhibitors on the floor to save you some money on virtually anything your company needs.


We'll be opening the exhibit hall on Monday, October 23, with a ribbon-cutting ceremony at 3:30 pm sharp! Title Sponsor Ford-Lincoln Limousine and Livery Vehicles will once again be hosting a kick-off champagne reception immediately after the show floor's official opening, so be sure to show up early enough to get your bubbly flute and make a toast. This reception will also give the manufacturer the opportunity to unveil the completely revamped 2018 models of the Ford Expedition and Lincoln Navigator on the floor—industry fleet staples for two decades.

This year, on both Monday and Tuesday, the last hour of each day will host a happy hour; don't forget to grab your drinks at 5:30 p.m. and 5 p.m., respectively. Thanks to the Hudson Group for sponsoring Tuesday's happy hour. And once Wednesday's final installments of our educational program are over, the show floor will be our grand finale in Orlando, open from 11 a.m. to 2 p.m. And if that's not enough, you'll find some tasty fare being served up on the show floor, too: Titus Leasing Company is sponsoring Tuesday's buffet-style lunch, and we'll be providing a tasty brunch to power you through Wednesday.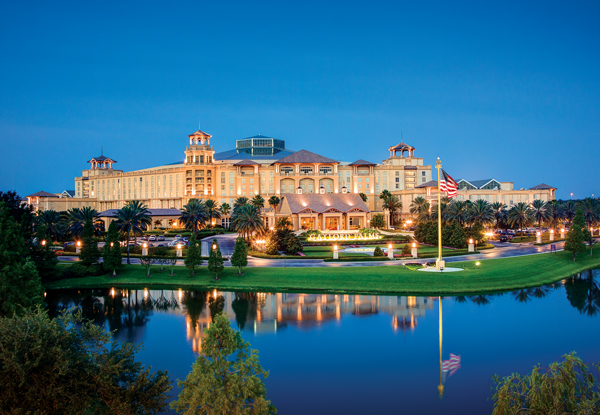 You won't want to miss the education on the show floor, either. Insurance is an increasingly thorny topic for operators, and our Are You Getting the Best Possible Insurance Rates? session presented by Bob Crescenzo of Lancer Insurance and Steve Friedberg of Research Underwriters will help demystify everything from selecting the coverage that's best for you to keeping your premiums in check. And whether you're new to the big-rig game or are just keeping up with current trends, Rules of the Road: Staying on Top of Bus and Motorcoach Regulations with Joe Guinn of Limousine & Bus Compliance will include scores of tips and information to ease your stress and anxiety about staying in compliance. Both of these sessions are moderated by Jason Sharenow of Broadway Elite Worldwide.

Before you get to the show, head on over to the Apple Store or Google Play online to download the official show app, sponsored by North Point Transportation Group, to your phone. You can find everything from a full event schedule to a complete property map, create an itinerary and take notes during sessions, receive pop-up notifications, and connect with over show-goers. It's like having a personal assistant, a social media platform, and a navigational tool by your side at all times!

Visit chauffeurdrivenshow.com for more information.

[CD1017]