Details

Category: Industry News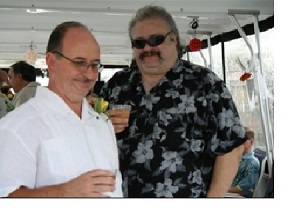 Charlotte, N.C.—
Dante Nobili, a longtime dispatcher for Rose Chauffeured Transportation, passed away at his home in Charlotte on December 9 following a battle with cancer. He was 50. Nobili joined the company in January 2007 after a long career in logistics for several major transportation companies. He is remembered as a loyal, hard-working, and outspoken man with a tremendous sense of humor. "Dante was one of the funniest people I've ever met," says Anthony Parrott, a friend who worked closely with Nobili. "He seemed like a big scary bear on the outside, but really he was the nicest guy." Mohamed Suliman, friend and co-worker, agrees. "A tough guy, with a big, loud voice," he recalls, "but inside he was a huge teddy bear with the noble heart of a child." Outside of work, he was an accomplished saxophonist and a good friend. Dante is survived by wife Vicki Nobili.
1/14
Details

Category: Industry News
At Large:
Scott Solombrino, Dav El Boston in Chelsea, Mass.
Central Region:
Erich Reindl, Avanti Transportation in Houston, Texas
Northeast Region:
Douglas Schwartz, Executive Limousine in Bellmore, N.Y.
Southeast Region:
Dave Shaw, Olympus Limo in New Port Richey, Fla.
West Region:
Gary Buffo, Pure Luxury Transportation in Petaluma, Calif. Visit
limo.org
for more information.
1/14
Details

Category: Industry News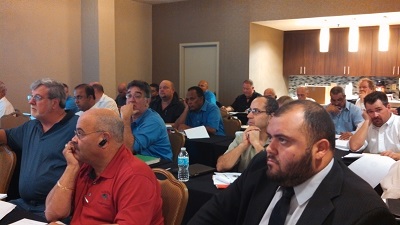 Orlando, Fla.—
Greater Orlando Limousine Association (GOLA) members took some useful notes on December 19 when Compliance Specialist Marc Knolt of Admin 2000 came by to lead an eye-opening seminar on DOT compliance. Knolt explained that with the recent deaths and accidents of the past year, federal regulators have been pushing states to start enforcing existing laws that many operators did not even know existed. "A lot of people think that as long as they're good to go with the city, that that's all they need to do," says Knolt. As he explains, though, operators now need to keep up with these newly-enforced state and federal regulations. Knolt made clear on many points, including that federal regulations apply to all operators as passenger carriers—even those whose chauffeurs don't cross between state borders. "It's a lot of little things that could add up to big things," says GOLA President Cliff Wright of Royal Coach and Limousine about the wide scope of DOT criteria touched on in the seminar. Visit
getaroundorlando.com
for more information.
1/14