Details

Category: Industry News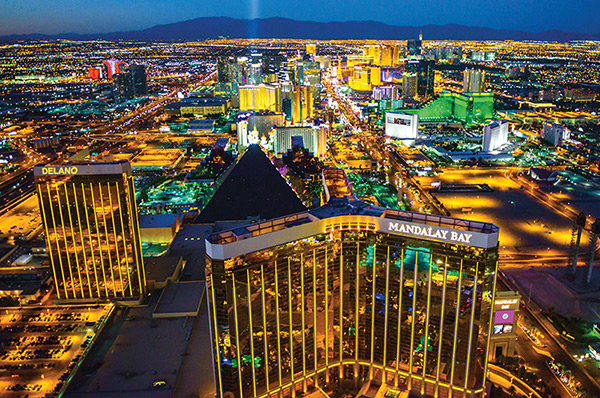 Marlton, N.J. — After months of mounting excitement, we're less than four weeks away from the 2020 CD/NLA Show at the Mandalay Bay Resort and Casino from February 23-26. And, as we get nearer to the most anticipated industry event of the season, our exclusive rate of $168/night rate at our host property is coming to an end on 1/29. The CD/NLA room block is almost full, so don't hesitate! Register today to take advantage of this unbelievable price. Even the internet discount sites don't come close to the rate we've secured for our attendees.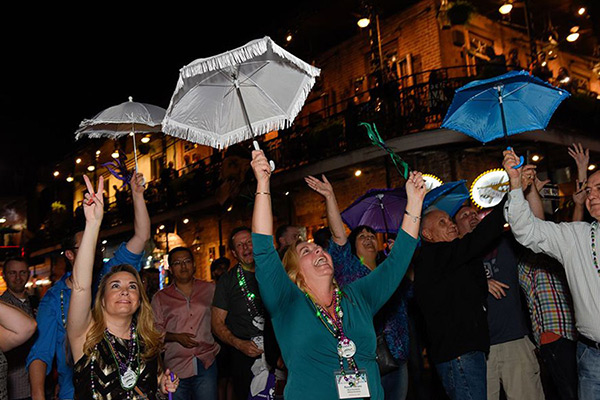 Registering for the CD/NLA Show doesn't just give you loads of instantly applicable education and plenty of networking opportunities with peers from around the world, by joining us in Vegas, you'll also have a full deck of fun. On Sunday night, February 23 we kick things off by bringing the unique spirit of New Orleans to the Mandalay Bay for our Mardi Gras Celebration. Generously sponsored by the NLA Board of Directors, this party gives you the opportunity to shed your suit or business attire and don some beads and masquerade masks while you kick back with a few drinks, delicious appetizers, live entertainment, and the great company of your peers. Operators who joined us in New Orleans for our 2016 Executive Retreat know that we hold the Crescent City near and dear to our hearts, so you can count on the CD/NLA team delivering a one-of-a-kind party that you won't soon forget.
Then the following night, there's no better way to relax after a full day packed with education, the opening of the show floor, and our exciting keynote with Grant Cardone than cutting loose at the After-Hours Party at the House of Blues Hosted and Sponsored by Chosen Payments. The most-recognized venue for fun and music will join forces with the number one name in credit card processing for a world-class event packed with excitement and fun. Grab your friends and get ready to make new ones as you eat, drink, and dance the night away in this famed Las Vegas hotspot located inside the Mandalay Bay.
On Tuesday evening, get ready to have some fun while supporting a great cause at the Awards Dinner & Charity Event. The elegant evening will feature a dinner, an awards gala, and a charity auction to benefit the NLA's Harold Berkman Fund, named for the late founder of Music Express. In addition, the event will host the debut of the Driven By Excellence Awards, where we will recognize industry peers in such categories as Chauffeur of the Year, Pinnacle of Safety, and NextGen/Emerging Leader. The dinner will include a 50/50 raffle as well as a chance for one lucky winner to donate $10,000 to their charity or charities of choice with the purchase of a $100 ticket. Attendees can preregister for a spot at this steak and shrimp meal for $50 per plate; tables of 10 can be reserved for $350. The onsite price to attend the event is $100. Save by registering today.
Don't miss out on all the fun that the CD/NLA Show (and Sin City) has to offer.

Visit cdnlashow.com to register or get more information.
[CD0120]
Details

Category: Industry News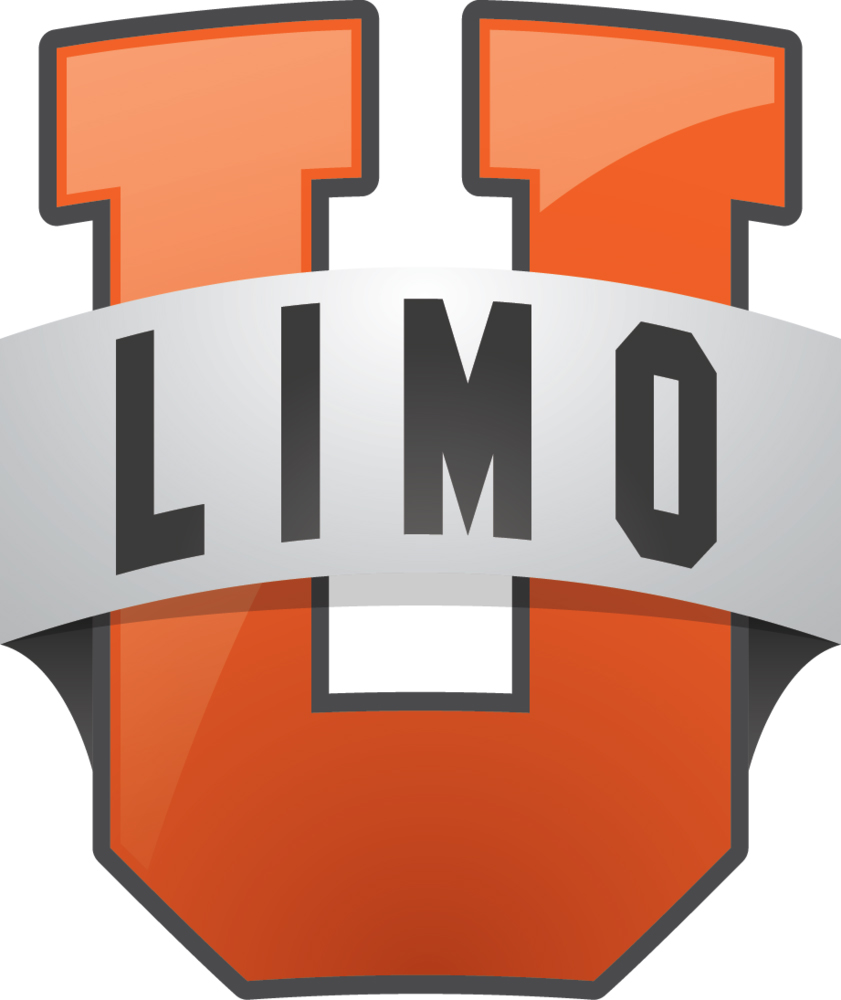 Tami Saccoccio of Commonwealth Worldwide Nashville, Tenn. — Limo University Founder Bill Faeth is pleased to announce that Tami Saccoccio, the affiliate manager for Commonwealth Worldwide, will be presenting as part of a free Boot Camp session at the CD/NLA Show on February 23 at the Mandalay Bay. Saccoccio will join Kelly Alderete of Premier Transportation Services and Faeth for in-depth discussion of all things affiliate related.
"Having Tami join our Boot Camp to educate on affiliates is like witnessing Lebron James teaching at a high school basketball camp," says Faeth. 
Saccoccio will be sharing expertise she's garnered over her 16 years as affiliate manager for Commonwealth Worldwide, one of the world's largest luxury ground transportation operations. Alderete will join her for a discussion on training affiliates, while Faeth and his Limo U Team will cover sales, marketing, and customer service training related to affiliate work.
"Whether you're already involved or looking to get into the affiliate game, then you don't want to miss this Boot Camp," adds Faeth. "Tami is considered 'the Queen of Affiliates' and she will be dropping some serious knowledge bombs." 
This first Limo U Boot Camp will be held in the Lagoon EFKL conference room at 9:30 am. Other Limo U sessions at the CD/NLA show include Marketing Truths: How To Not Get Screwed By Your SEO and Ads Manager and The Secrets to Winning Large Corporate Accounts That the Big Guys Don't Want You to Know. A full schedule of sessions and events can be found at cdnlashow.com.
Visit limogrowth.com for more information.
[CD0120]
Details

Category: Industry News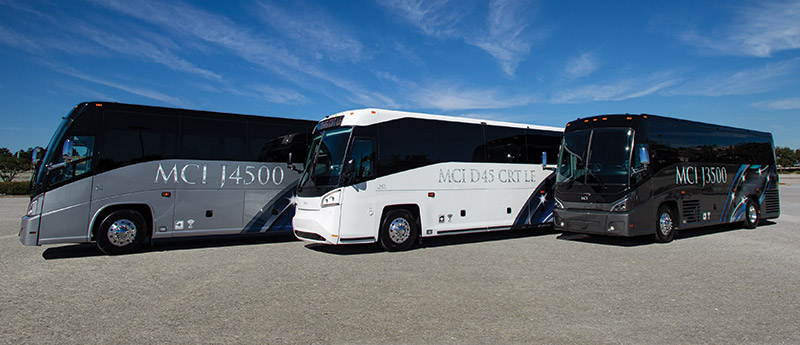 MCI motorcoach line-up for 2020 Des Plaines, Ill. — Motor Coach Industries (MCI) is looking to set new standards in zero emissions highway transportation, operator efficiency and uncompromising service in 2020. Rolling out its biggest year of product launches in nearly nine decades, MCI introduces its first battery-electric models in the new year.
And that's just the start.
For motorcoach operators, 2020 offers an opportunity to explore new markets and territories with an expanded MCI vehicle lineup that leverages the company's long-held reputation for leading coach models, customer support, parts, service, training, and low total cost of operation (TCO).
"MCI is entering a time of extraordinary innovation that supports new markets in over-the-road transportation, and everything we're designing and building today is intended to help operators support their customer base and expand into new markets," explains MCI President Ian Smart. "As part of NFI Group, MCI is bringing more resources, expertise and shared experience in the North American coach and bus market than any other competitor in design and technology for low operating cost."
MCI Executive Vice President, Sales, Marketing and Customer Service Patrick Scully affirms that 2020 will not only deliver advancements in product but also in aftersales service support. "We have expanded hours of operation and enhanced service offerings at MCI Service Centers together with a focus on delivering technical field solutions quickly and efficiently through our field service team. We've been working to deliver the best product and service network in North America with day-to-day support that operators need from the largest most experienced field service base in the industry, and we see 2020 as a continuation of that effort," says Scully.
Here's what's coming in 2020:

MCI goes battery-electric: MCI will debut its battery-electric J4500e and D45 CRTe LE CHARGE coaches; with units on the road in demonstrations and testing in 2020, primarily with operators offering commuter or employee transportation programs. MCI augments its electric coach offerings working closely with sister company New Flyer, which builds the battery-electric Xcelsior CHARGE buses equipped with XALT USA-made batteries, and its Infrastructure Solutions team to help develop successful deployment of electric charging infrastructures to operators' specifications.
MCI's J4500e and D45 CRTe LE battery electric models are designed for operators with routes over 200 miles and varying operating conditions. While the J4500e will deliver maximum battery-electric range to the employee and commuter shuttle market, the MCI D45 CRTe LE offers zero-emissions capability in a Buy America compliant coach with unprecedented accessibility for all passengers—including those using mobility aids—thanks to a mid-coach Low-Entry vestibule with seating and retractable ramp access that allows faster boarding for all passengers.
Orders are being taken now for both CHARGE coaches.
Emphasis on reliability, easy maintenance, and fuel economy: The 2020 MCI J4500 and new J3500 offer parts compatibility, and new technologies that makes the industry's best-selling coach family even more reliable. The swing-out electric e-Fan cooling package launched last year, is available to help fuel efficiency on both models, while the J4500 now features the lighter, more efficient X12 Cummins engine as standard.
Opening new markets: New J-Series coaches also deliver MCI luxury with something extra: best-in-class legroom, seating, and luggage capacity for groups that want to go big—or a little smaller. In 2019, MCI turned its product-tailoring strengths to help customers grow in the luxury the coach market as well as give operators a small-group option with its J3500 coach. Today, MCI's new Livery Edition line offers new and pre-owned buyer's models with sleek, all-black exteriors and high-end cabin touches including diamond-stitched leather seating. MCI builds new J-Series stock Livery Edition models throughout the year for inventory, while its pre-owned division converts well-maintained J4500s into Livery Editions per operator specifications.
Data-driven transportation leadership: Available as standard equipment on some 2020 MCI J4500 models and planned for a full 2021 launch, MCI Connect Telematics will help support improved uptime and responsiveness by predicting failures, updating key systems remotely and collecting important operating data for operators. Beta testing is underway, with over 200 units in the field; MCI field support, technical service, and ERSA teams will use the Telematics information to improve responsiveness and diagnostics of vehicle filed issues.
MCI's million-mile testing of coaches with the new system have shown—the combination of MCI Connect Telematics, J4500 Cummins X12 and new eFan system delivers an astounding 10% + overall fuel economy improvement versus the prior Cummins ISX engine with e-Fan.
Qualifying operators are invited to speak to their MCI sales representatives to learn about or test the easy-to-use MCI Connect app and web portal and participate in using and providing input to improve system functionality.

At MCI, it's safety first, safety always: MCI's continues its ADAS (Advanced Driver Assistance Systems) leadership with next-generation collision mitigation. Operators can select our Bendix Fusion option, which integrates a forward-facing camera with vehicle recognition software to detect and immediately stop the coach to avoid stationary objects, recognize traffic signs, and offer warnings on lane changes to drivers. A state-of-the-art 360-degree camera is also available as an option to provide a bird's eye view around the coach for better maneuvering at low speeds.
A next-generation D-Series: The popular MCI Commuter Coach offers even greater options in 2020 with a D45 CRT LE that can be equipped with either clean diesel or battery electric and the all-new model variants of the next-generation D-Series to fit operator needs. The D4520 high-floor, tour, charter and line-haul focused coach and the D45 CRT high-floor Commuter Coach for public transit will launch later in 2020.
Wider inventory, easy ordering with NFI Parts: MCI's alignment with NFI Parts provides complete inventory, fast delivery, industry leading orders systems and savings for customers. NFI Parts is an OE supplier of MCI parts and has multi-brand bus and coach parts always in stock to accommodate operators with diverse fleets for one-stop shopping and value.
24/7 MCI service as close as your driver's smartphone: The new MCI Operators App from NFI Parts offers instant access to drivers guides, instructional videos and more. That's in addition to expert technical assistance, emergency roadside assistance and industry-leading rapid response on all service issues from MCI, which offers the largest, most extensive in-field technical support team in North America coupled with expert maintenance and heavy-duty repair at MCI Sales and Service Centers across North America.
Top training for your team at MCI Academy: MCI Academy is home to the motor coach industry's only ASE accredited training program and the only Motor Coach Technician Apprenticeship Program registered with the U.S. Department of Labor. MCI Academy not only helps operators preserve their hard-working, multi-brand fleets—it also helps operators train, attract and retain top technicians.
Visit mcicoach.com for more information.
[CD0120]