Details

Category: Industry News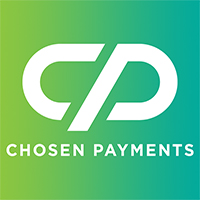 Moorpark, Calif. — Chosen Payments was recently named one of the Top 10 Point of Sale Solution Providers by Aspioneer Magazine, a publication focusing on business leaders. The magazine summarizes the best of the best in business, including lists such as 10 Most Influential Women Leaders, 10 Fastest Growing Franchises, and similar rankings.
In the October issue, Aspioneer selected Chosen Payments as one of the Top 10 Solution Providers for Point-of-Sale transactions. From providing Clover point-of-sale terminals and systems to processing credit cards within many third-party POS systems, Chosen Payments offers full solutions for handling business transactions from ringing up the sale to receiving payment in the bank.
A feature article in Aspioneer detailing the phenomenal growth of Chosen Payments since its launch eight years ago accompanied the recognition. Beginning with niche markets such as limo services and jewelry stores, Chosen Payments has become the preferred credit card processor for the National Hot Rod Association and "successfully claimed the title of the most trusted financial service provider in the payments industry," according to the article in Aspioneer.
Chosen Payments has earned many other accolades, including being named to the INC. 5000 Magazine rankings year after year. CEO Jeff Brodsly was awarded Entrepreneur of the Year by the Moorpark Chamber of Commerce just two years after launching of Chosen Payments and is now distinguished by Discover Card's Forty Under 40 program as one of the top executives in the credit card processing space in 2019.
Visit chosenpayments.com for more information.
[CD1019]
Details

Category: Industry News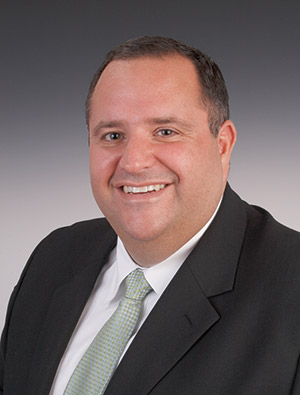 LANJ President Jason Sharenow New York City —At a recent meeting with Port Authority of New York and New Jersey personnel, Limousine Association of New Jersey (LANJ) leaders learned the following changes are being planned by the Port Authority for commercial vehicles dropping off and picking up at Newark Liberty International Airport, LaGuardia Airport, and John F. Kennedy International Airport:

• Beginning October 1, 2020, a $2.50 fee will be imposed on livery plated vehicles and TNCs for pick-ups and drop-offs. The fee for taxis will start at $1.25 and be ramped up to $1.75 in a few years.

• How the policing of fee collection will be done has yet to be determined but the Port Authority Police Department will be involved in the enforcement of delinquent accounts.

• At this point, there are no plans for any hardware or infrastructure to collect the fees. There are no plans to use separate transponders, EZPass tags, or toll-by-plate systems if the planned program works.

• Fees will be collected by company-supplied post-trip data; that is, the data from livery companies' back-office software. TNC data will be provided by automated feed.

• The Port Authority is upgrading facilities, including restroom trailers, a meditation trailer, and washroom, as well as increased access to food trucks for commercial vehicle drivers at the three airports.
LANJ leaders, along with the organization's legal counsel and lobbying professionals, are continuing the dialogue with Port Authority managers about these changes and others that affect the chauffeured car industry. The association will keep members apprised of updates as they're made.
Visit lanj.org for more information.
[CD1019]
Details

Category: Industry News
Reston Limousine Safety & Training Manager Joseph Swetnam Dulles, Va. —Reston Limousine announces the promotion of Joseph Swetnam to Safety & Training Manager.
"Joe's experience and extensive skillsets have enabled us to place him in a variety of positions in several departments, and we will be leveraging his talents as we update and enhance technologies in safety and training," said President and CEO Kristina Bouweiri.
Swetnam will oversee Reston Limousine's safety, compliance, and training programs. Prior to joining the company in 2013, he managed these programs for a smaller local operator for seven years. While at Reston Limousine, he has trained in dispatch, supervised shuttle operations, and solved IT challenges. In his new role, Swetnam is introducing and continuing technology initiatives, including managing the use of a new fleet management system implemented earlier this year, going paperless and transitioning to electronic forms, and offering online video training for new and current drivers.  
Swetnam's promotion comes as longtime Safety and Training Manager Keith Johnson has transitioned to his new role as a transportation management consultant with BUS Advisors. Johnson, who joined Reston Limousine in 2009, has worked in the transportation industry since 1988 and focused on safety and compliance management since 1992. During his years of tenure, Reston Limousine has successfully passed six full audits by the Department of Transportation and Department of Defense with no penalties assessed.
Johnson will remain working as a consultant with Reston Limousine, managing the company's driver background checks as well as the drug and alcohol testing program.
"Reston Limousine safety and training has become recognized as one of the industry's pre-eminent programs and will continue as such, under Keith's guidance with BUS Advisors," said COO Tony Simon.
"We greatly appreciate Keith's contributions to Reston Limousine over the years, and we're thankful for his continued partnership while we look forward to Joe building upon his legacy," said Bouweiri.
 Visit restonlimo.com for more information.
[CD1019]