Details

Category: Industry News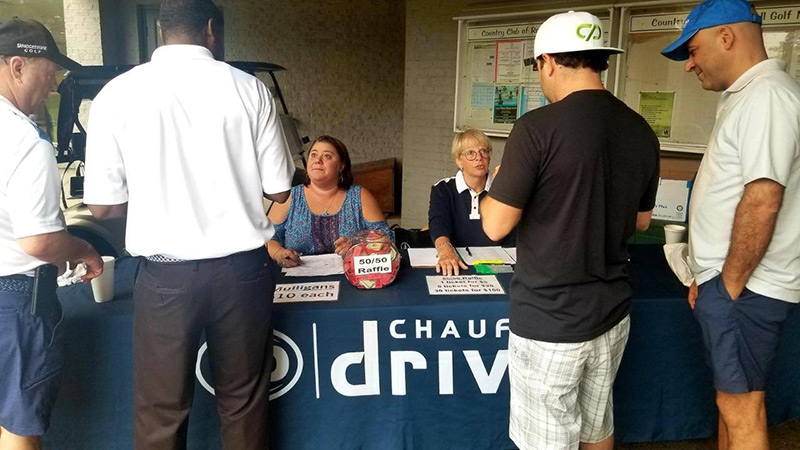 Chauffeur Driven was a sponsor of this year's GALA golf tournament Roswell, Ga. — When the Greater Atlanta Limousine Association (GALA) headed to the Country Club of Roswell August 27 for its annual charity golf tournament, 21 teams comprising 84 players from all across the country came along for a day of good company while coming together for some friendly competition to benefit a great cause. CD Publisher Chris Weiss was among those who traveled from outside the state to support the yearly fundraiser and friendly tournament, as Chauffer Driven was an event sponsor.
In addition to spending nearly a full day on the course, the golfers raised nearly $40,000 in the annual fundraiser benefiting Children's Healthcare of Atlanta. It is one of the largest nonprofit children's cancer and research centers in the world—and a favorite charity of GALA's for eight years now.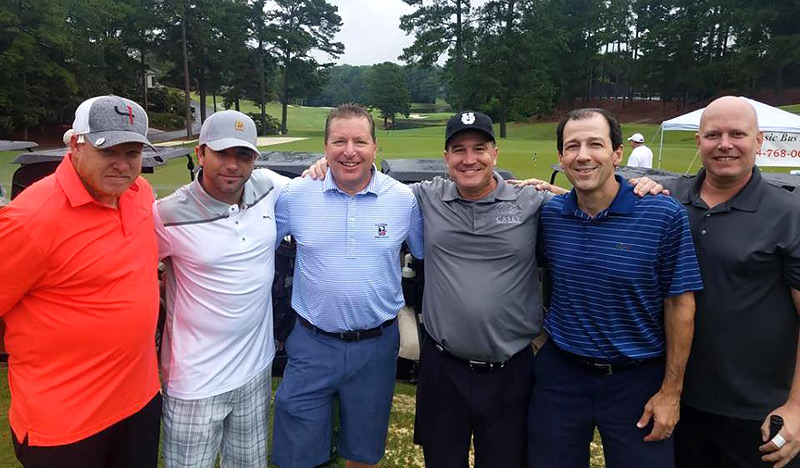 CD Publisher Chris Weiss (right) was among the many out-of-state golfers who attended the event
"We've donated somewhere in the neighborhood of $80,000 to Children's Healthcare over the past few years," said GALA President and first-time Golf Chair Jeff Greene of Greene Worldwide Transportation, who's been on the golf committee for years.
In addition to doing some good, golfers had ample opportunities to win big in a various contests, as well as the auction held during the awards banquet that serves as the event's capstone dinner.
Greene said that, just as in previous years, the golf tournament continues to be a crowd-pleaser that showcases how easilythe industry comes together.
"The highlight was the participation that the sponsors—such as Mercedes-Benz, Grech Motors, and Lancer—showed us and the number of supporters and out-of-town players who showed up for our charity benefit," he affirmed. "It's a great feeling knowing that we're helping such a great charity, and it shows the generosity of our industry—not just here in Atlanta but all around the country."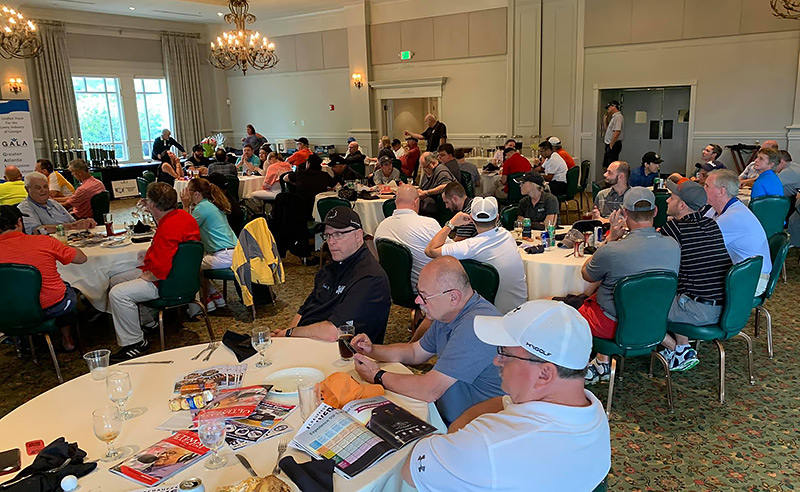 Nearly 90 guests flocked to the Country Club of Roswell August 27
Fred Rich of CTN Global Chauffeured Transportation was on this year's golf committee and added that Dave Winokur, the development officer at Children's Healthcare of Atlanta, is a big supporter of the charity outing, and reminds golfers that their generosity is making a difference to the hundreds of young patients the center treats every year.
"Dave Winokur had a team, and he talked a lot about how much they appreciate everything, how much the money helps with research and development, and how it's all to help the kids," Rich said.
And Rich admits that he's a "sucker for causes that help children."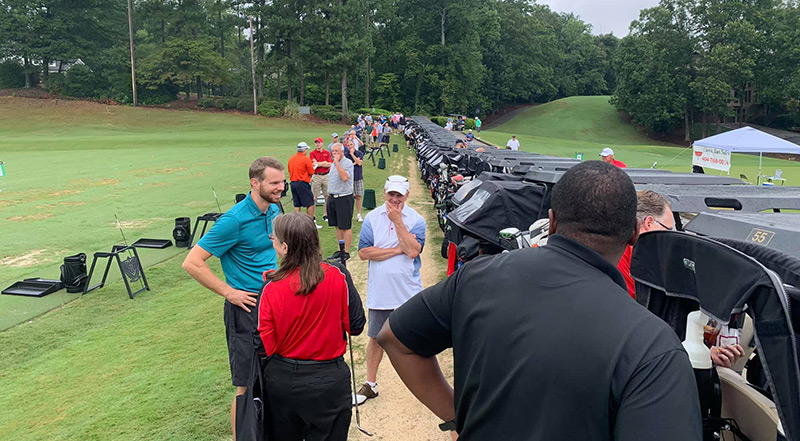 Participants prepare for the event's beginning
"There's a lot of good causes out there, but I don't think there's anything better than the kids," he said. "They say that, on average, one family every day finds out that their child has cancer. And at Children's Healthcare, when they break the news, they walk in with a team so the kids and their families know who all of the doctors and nurses are, when all the appointments are, what the course of procedure's going to be. When they leave that room, it's all set: They do everything for the kids and their families. What they're doing over there is just amazing. I can't imagine anything better than supporting a charity that takes care of the kids."
The next GALA meeting will be in October, where representatives from Children's Healthcare of Atlanta will be presented with the tournament's proceeds.
Visit galalimo.org for more information.
[CD0919]
Details

Category: Industry News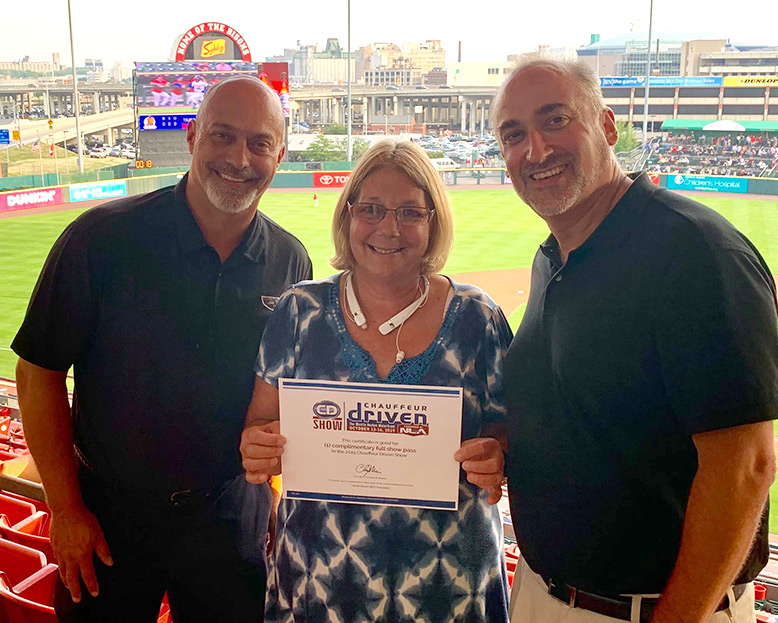 LBTOUNY President Kevin Barwell of Giorgio's Limousines (right) and Director David Bastian of Towne Livery with Sharon Beasley of 5 Star Limo of Elmira, who won a pass to the upcoming CD/NLA Show in Boston Buffalo, N.Y. — The Limousine, Bus, and Taxi Operators of Upstate New York (LBTOUNY) held its annual summertime part-business/part-social meeting August 13, when members and supporters came together to discuss association, local regulatory, and industry matters before enjoying a Buffalo Bison game at Sahlen Field.
The meeting included an update regarding the ongoing developments in state legislation, including discussions regarding bills that have since passed into law, that LBTOUNY President Kevin Barwell of Giorgio's Limousine Service and other association board members have been embroiled in ever since last year's tragic accident in Schoharie.
In addition to learning about the current operational landscape, enjoying the camaraderie of their peers, and reveling in the amenities and privacy of the Bison Suite that hosted the evening event, members were treated to some prizes that added a dash of excitement to the summertime social. A pass to the upcoming CD/NLA Show in Boston was raffled off and Sharon Beasley of 5 Star Limo of Elmira was the lucky winner.
The very next day, Barwell, LBTOUNY Legislative Chairman David Bastian of Towne Livery, Albany Director David Brown of Premiere Transportation, Syracuse Director Mark Crisafulli, and Joe DiDomenico of American Limousine headed to Syracuse for an afternoon meeting with New York Assembly Transportation Chair William Magnarelli to discuss pending legislation.
A handful of LBTOUNY members had met with Assemblyman Magnarelli in February to discuss the then-potential ban on limousines and the proposed legislation that came with it and to speak for legitimate operators who abide by the law and correct procedures; ultimately, the ban on limousines and additional legislation was removed from the New York State Budget at the time. Last month's meeting allowed LBTOUNY representatives to give their feedback on nearly a dozen proposed regulations in a nearly two-hour meeting with the assemblyman, who Barwell says has been proceeding with fairness and feels "that he's doing his due diligence, and we support him on this."
"Assemblyman Magnarelli wants to take a close look at all the legislation and how it affects people, transportation, and the future of the limousine industry in the state," he said. "Some of these bills are going to have an effect: We're for the ones that relate to drug and alcohol testing, we just believe it should encompass all forms of transportation. If you want to make money off of driving people, then you should be regularly tested for drugs and alcohol. That's essential to the driving industry."
The ongoing issues of handling stretch limousines, however, is still up in the air.
"Some of those proposals are feasible; the rest, the technology isn't there for what they want—like mandating air bags in the back of a limousine—and we really can't agree with those," Barwell explained. "For a lot of these laws, they had not one bit of input from our industry."
A task force comprising individuals from the transportation industry was discussed, which Barwell said "we agree with, as long as members from the private sector are involved."
Check out the October issue of Chauffeur Driven for expanded coverage regarding LBTOUNY's ongoing efforts to fight for New York state's legally operating transportation providers.
Visit lbtony.com for more information.
[CD0919]
Details

Category: Industry News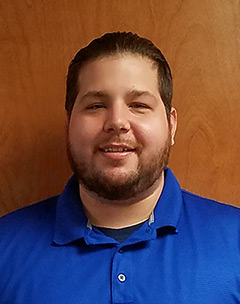 John DeMarcello, Safety & Operations Manager of Sterling Limousine & Transportation Services Wrightstown, Pa. — Sterling Limousine & Transportation Services, based in the Philadelphia region, has announced that John DeMarcello has been promoted to fill the company's Safety & Operations Manager position./p>
According to DeMarcello, he first joined Sterling in January 2017 as Weekend Operations Manager. During his time in this position, he says he "welcomed the opportunity to utilize my knowledge and experience in a leadership capacity, placing emphasis on clear and concise communication and attention to detail."
DeMarcello's resume goes farther back, though. He recalls how he "first started in the industry in 2003 and has managed operations involving warehousing, over-the-road trucking, international ocean and air freight, and time-critical shipments."
DeMarcello expressed his excitement for his new role for several reasons.
"We have a group of key employees that are highly motivated and demonstrate a work ethic that is second to none," he said. "I am very fortunate to inherit a team with a wealth of industry experience and commitment to excellence. My primary focus will be on reinforcing our infrastructure for our anticipated growth over the next couple of years. The safety of our employees and customers is paramount, and this is achieved through ongoing trainings with our management team and staff. I am thankful to Mr. [Johnny] Donohoe and his family for this opportunity and look forward to contributing to the continued success of Sterling Limousine [& Transportation Services]!"
Sterling President Johnny Donahoe said of DeMarcello: "After two-plus years with Sterling, John has shown he has the necessary skill set to be a perfect fit for this position. His focus on attention to detail and follow-through, along with his great leadership qualities, made this an easy decision for me."
Visit sterlinglimoservice.com for more information.
[CD0919]