Details

Category: Industry News

Chauffeur Driven and the National Limousine Association (NLA) want to extend our thanks to all our attendees, sponsors, speakers, and mentors who made our first-ever (and hopefully only) CD/NLA Virtual a rousing success. While 2020 has thrown enough monkey wrenches at us to fill a garage, we're thrilled that we were able to offer the industry two days of timely education along with some much-needed networking and socializing. Until an actual COVID vaccine is available, the CD/NLA Virtual was just the shot in the arm that hundreds of operators needed to recharge, reset, and reinvigorate their passion for their business.
Once again, our behind-the-scenes staff, spearheaded by the CD/NLA Show Education Committee, deserves a standing ovation for their months of hard work toward delivering another first-rate event. Co-chairs Tracy Raimer of Windy City Limousine & Bus and Jason Sharenow of Broadway Elite Worldwide (our moderator supreme!) upped the game with a schedule of sessions that engaged and entertained the industry.
The CD/NLA Virtual would also not have been possible without the generous support of our sponsors, specifically Platinum Sponsors Ford/Lincoln Limousine & Livery Vehicles and Lancer Insurance; Gold Sponsor Chosen Payments; Silver Sponsors Cadillac and Curtis Gabriel; and Bronze Sponsors Above All Transportation/Boston Car Service, Dolphin Transportation Specialists, The Driver Provider, and Fari VIP Design. We appreciate your continual and unwavering support.
However, we'd be remiss in not thanking YOU, the operators, for joining this year's event. You took a chance on this new format, and with your participation and engagement, it was well received by attendees and presenters, alike.  While we can't wait to see our friends and colleagues at our next in-person, we're glad we got to share these two days with you—whether it was in one of our educational sessions, Operator Mentoring breakouts, or one of the dedicated networking events.
"I am glad that so many of you took advantage of CD/NLA Virtual and hope you left the event feeling inspired and rejuvenated. It was an excellent two days filled with so many educational takeaways and great networking opportunities. I enjoyed seeing so many old friends and getting to make new ones during the Operator Mentoring Program and Network Shuffle," says NLA President Robert Alexander of RMA Worldwide.
Working with the CD and NLA leadership, the Show Education Committee assembled a kick-ass list of speakers from inside and outside the industry. Your peers shared ideas on diversifying your offerings, what's happening on the international corporate travel scene, and tips to reset your business, while industry experts gave a snapshot of the insurance market moving forward, how you can maintain your idled fleet and what you need to do to get your vehicle road-ready for when the time comes, and even an exit plan or bankruptcy protection for those who need to start fresh. Bill Faeth of Limo University also offered sessions on social media skills for current times as well as advice from operators who are capturing retail markets.
Of course it was our stirring State of the Industry with Roger Dow of the U.S. Travel Association and Economist Chris Thornberg that got many of you talking and thinking. Barbara Burgess of The Wright Foundation challenged attendees to show themselves a little self-care during these stressful months and to escape the cycle of negative thinking. Entrepreneur and motivational speaker Mary Crafts shared her incredible story and inspired so many to never give up during the Women in the Industry event (a special thanks to the CD/NLA Women's Leadership Council for spearheading). Finally, comedian Chip Chantry had us rolling with laughter while we learned a few intimate details of our special industry guests—including CD Publisher Chris Weiss—during a game of Never Have I Ever.
"Hosting a virtual conference was not something that we necessarily wanted to do, but with the combined efforts of the Show Education Committee, dozens of speakers, and staff members, we collectively pulled of a fantastic event that was the next best thing to being in person. The two days were packed from start to finish with relevant content from re-starting your business to providing a real-time outlook on the economy. We have heard nothing but positive feedback and the ROI for those that attended was exceptional," adds NLA Executive Director Kyle Hammerschmidt.

While the sessions and networking were jam-packed with valuable and current information, the CD/NLA Virtual also offered some amazing news that will help our industry for the foreseeable future. During Wednesday's Breakfast Meeting with Alexander, Bill Faeth of Limo University, and Weiss, plans were unveiled regarding the development of an affinity health insurance plan to serve the NLA members. Unanimously approved by the NLA Board during its November meeting, plans are moving forward to have coverage begin on or about April 1, 2021. Ultimately, the goal is to save members money on their health insurance premiums while offering similar plans to what members may currently have. Hammerschmidt is encouraging operators to take part, as more individuals in the plan means more potential savings since the risk is spread out among a greater number of people.
"While a virtual event could never replace the excitement and memories made at an in-person show, I am sure we can all agree that CD/NLA Virtual provided us with a much-needed opportunity to connect with each other and reset ourselves and our businesses. As we head into a new year, I hope we will all be to join together in person soon," says Alexander.
Visit cdnlavirtual.com for more information.
[11.24.20]
Details

Category: Industry News
Sprinter's little cousin just got a nip-and-tuck inside and out for 2021, making it a versatile choice for any operator looking for a midsize van option. Originally launched in the U.S. in 2015, the new generation Metris will arrive in U.S. dealerships the first half of 2021.
Here are some of the highlights:
9G-TRONIC automatic transmission: For the first time the 9G-TRONIC automatic transmission is now available for all Metris variants, replacing the 7G-TRONIC that was previously offered on the Metris. Drivers can use the DYNAMIC SELECT switch to select drive programs "Comfort" and "Sport", and thus tailor the shifting behavior to their driving requirements.
Active Brake Assist and Active Distance Assist DISTRONIC: The new Active Brake Assist can detect the risk of a collision with a vehicle driving ahead, and first initiates a visual and audible warning. If the driver responds, the assistant builds up brake pressure appropriate to the situation. If there is no reaction the system provides support with active braking maneuvers. In city traffic, Active Brake Assist can also react to stationary obstacles and crossing pedestrians.
Active Distance Assist DISTRONIC is also available for the Metris for the first time. Active Distance Assist can maintain the distance to the vehicle traveling ahead set by the driver and helps to relieve the driver, when driving on the highway or in stop-and-go traffic. The system accelerates the vehicle by itself and brakes with a maximum of half the vehicle's braking power in order to maintain a safe distance.
In addition, the Metris can be individually equipped with Active Parking Assist, Blind Spot Assist and Lane Keeping Assist.
Digital rearview mirror: The camera mounted on the inside of the rear window conveys a field of vision which is twice as wide as a conventional inside rearview mirror, which is limited due to the window area. A clear safety advantage for the digital inside rearview mirror.
Digital services under the Mercedes PRO connect: The new Metris equipped with a communication Module (LTE) features increased awareness of efficiency, economy, and monitoring of the vehicle fleet for small and medium-size companies. The products from Mercedes PRO connect help increase efficiency, lower operating costs, improve the availability of your vehicles while also facilitating communication between the entire fleet and lessening the driver's workload. For more information, visit www.mercedes.pro.
Interior and exterior enhancements: The new Metris can be identified by the restyled radiator grille, which is coupled with the special equipment items DISTRONIC, Active Brake Assist, or painted bumpers. The Mercedes star is centrally positioned in the radiator grille and surrounded by three black grained louvers; a radiator grille in a chrome design is also available.
The designers have also updated the Metris in the interior. The robust and elegant "Caluma" fabric replaces the previous "Tunja" fabric. The facelift brings new air vents in a sporty turbine look on the left- and right-hand edge of the instrument panel. In conjunction with the optional Chrome Package the central dashboard is now framed by an element in a high-quality piano-lacquer look. With this option the frames of the new air vents are also in chrome.
Visit mbvans.com for more information.
[11.24.20]
Details

Category: Industry News
ILLBA Nominating Committee Co-chair Scott Delheimer
On November 18, the Illinois Limousine and Bus Association (ILLBA) held elections for their 2020-2021 Board of Directors. Coordinated by Nominating Committee Co-chairs Scott Delheimer of Class Act Limousine and Brian Sheely of Epic Limo, the association is welcoming new blood to the Board alongside incumbent members.
ILLBA Nominating Committee Co-chair Brian Sheely
The 2020-2021 ILLBA Board of Directors are:
Kaya Armagan of Flash Limousines and Buses (New for 2020-2021)
Beth Cox of Cox Livery Service
Paula DeBiasi of Chicago CoachWorks
Scott Delheimer of Class Act Limousine
Lynn Kafkes of Galaxy Limousine Service (New for 2020-2021)
Michael McDaniels of Shriver Transportation Insurance (New for 2020-2021)
Chris Norlin of Nationwide Bus Sales
Tracy Raimer of Windy City Limousine & Bus
Art Rento of Pontarelli Companies
Brian Sheely of Epic Limo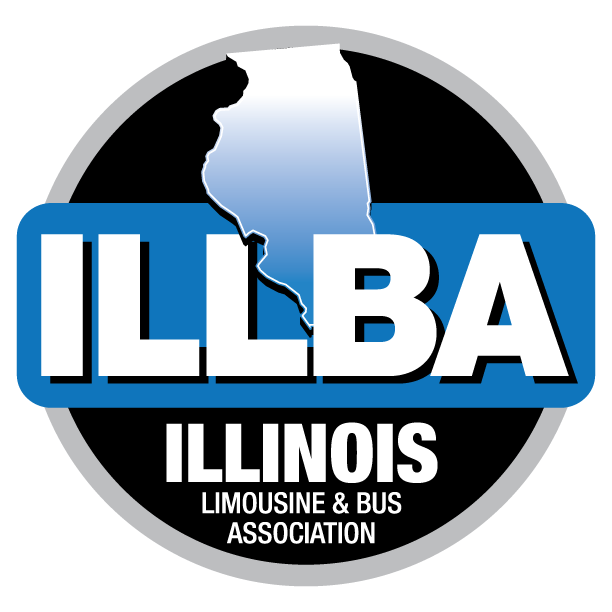 In accordance with the ILLBA bylaws, the 2020-2021 officers will be elected by the Board at the association's December Board meeting.
"We look forward to our returning Board members as well as the addition of three new directors. The 2020-2021 Board is totally balanced with representatives from small to large companies, which complements our membership well," says Executive Director Paula DeBiasi. "As the challenges of COVID carry into 2021, the ILLBA will continue to work tirelessly to bring members pertinent, timely education and information to help them to weather the storm."
"During these challenging times, it is refreshing and hopeful to see so many operators wanting to be involved and help guide our industry into its next chapter.  Congratulations to all who won, and I am looking forward to working with each of them," adds ILLBA President Tracy Raimer. "We are certainly going to miss Ron Hoye of Carey and Chris Weiss of Chauffeur Driven. In all the years they have been on the Board, their input, ideas, and collaboration has always been an asset to our association.  They will be missed; however, we know where to find them."
Visit illinoislimousineassociation.com for more information.
[11.24.20]