Details

Category: Industry News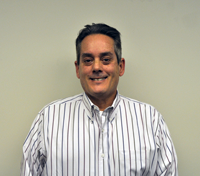 Mark Mazza joins HUBNew York--HUB International recently announced that Mark Mazza has joined the company in its transportation department. Mazza has a long association with the industry and co-owned a Philadelphia limousine company with his late brother, Tom. He also worked with his brother, an internationally renowned industry consultant, at Tom Mazza Consulting (TMC), where he helped to facilitate several company acquisitions and stepped in to be his brother's voice at TMC's Limousine Success Groups.
"I had the opportunity to work with Tom over the last two years of his life for his company," he says. "I got to know many of his clients as they would call several times a week checking on Tom's condition. I got to see up close why Tom enjoyed his career so much when I got to know many of his industry friends. They are a special group of people."
Mazza says that he is looking to provide the same level of service that his brother strived so hard to deliver to his clients, and to be involved in the industry that gave so much to his family.
Mazza can be reached at 347.498.3445.
Details

Category: Industry News
Detroit--Cadillac announced a new agreement with Carey International, the world's largest livery company, for the purchase of 150 new Cadillac XTS W20 Professional Services Sedans.
"In determining what vehicle would best compliment and represent Carey's established brand premium as well as satisfy the evolving needs and expectations of today's client, we conducted extensive research on 24 vehicles," says Gary Kessler, president and CEO of Carey International. "Our customers wanted approachable luxury and enabling technology.  We chose the XTS as the cornerstone of the Carey brand because it represented the perfect combination of power, luxury, technology, and sophistication that our customers desire and demand today.  In the end, the decision to go with the XTS was a no brainer."
The XTS was designed to be a spacious and sophisticated car refined for an improved driving and riding experience. The award-winning CUE driver interface comes standard on the Livery Sedan, providing unmatched levels of customized in-vehicle connectivity and control.
Additionally, its industry-tailored design features luxurious interior appointments, and refined comfort with spacious riding quarters: 37.8" of headroom, 56.3" of shoulder room, and 54.3" of hip room.  In a league of its own with 18 cubic feet of cargo space: large enough to carry five full-size pieces of luggage or four golf bags, the XTS delivers extraordinary power with its FWD 3.6L V6 engine and 6-speed transmission.
"XTS represents a new approach to luxury, centered on advanced technology and design," says Don Butler, vice president of Cadillac marketing. "This same approach extends to Professional Vehicles, where we are bringing a new formula to the livery customer. Every experience in a Cadillac, front seat or rear seat, meets a higher standard for luxury, performance, and technology."
All Cadillac Professional Vehicles are backed by the comprehensive Professional Vehicle Protection Plan (PVPP), GM New Vehicle Limited Warranty and the Cadillac Premium Care Maintenance Plan. For more information about the Cadillac Professional Vehicle line up, go to www.gmfleet.com.
Details

Category: Industry News
Dallas, Texas—For the third year in a row, Premier Transportation of Dallas was awarded the Best Transportation award from the American Association of Certified Wedding Planners (AACWP). The winners were announced at the 6th Annual My Favorite Vendor Awards banquet, held February 19 at the Perot Museum of Nature and Science in Dallas, Texas.
According to President Eric Devlin, "This award demonstrates the AACWP members' satisfaction with Premier services and the faith they place in us to take care of their clients." Both the winners and the nominees of the award are selected by members of the AACWP.
Visit premierofdallas.com for more information.