Details

Category: Industry News
Randolph, Mass.—For Marina Domenici, a bright-eyed and cheery 14-year old with Down Syndrome, her bucket list grew a little shorter last March as she finally got to attend her first Boston Bruins game in rock star-style, compliments of ETS International.
"The screech of excitement was deafening when she looked outside to see the limo pulling up," says Marina's mother, Lynn Domenici. Not only did Marina get a limousine ride and enjoy great seats at the March 3rd game, but she also got to meet the Bruins' mascot, Blades, and take a spin around the ice on the Zamboni. She was even given the opportunity to try on a Stanley Cup Championship ring.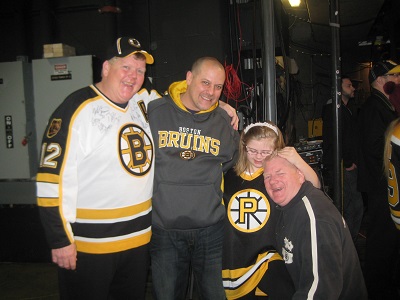 Marina Domenici enjoys her day with the Boston Bruins.

"My husband, Brian, was worried she would be too scared to ride the Zamboni," says Lynn. "But she smiled and waved to all the fans as she circled the ice. That unstoppable smile and enthusiastic wave will be etched in our memories forever."
John M. Greene, President of ETS International, says they were more than happy to help make one of Marina's wishes come true, as he has known the family for many years. "Marina just lights up every room she walks into," says Greene. "You'll never meet a sweeter girl and just to see the look on her face as she watched the game was a thrill for all of us."
Adds Marina's dad, Brian Domenici, who works as a Supervisor in the Ground Transportation Department of FM Global in Providence, R.I., "If you ask Marina about her night in Boston, the top of her list of thrills would be a night out with two great guys, Johnny and his brother, Peter.  She has come to love them both, not because of the limos, hockey games or even Zamboni rides, but because Peter and Johnny treat her like part of their family. For us as parents we are grateful for the extraordinary opportunities that The Greenes and ETS have provided for Marina."  
ETS' John Greene says the limo company has had a lot of famous people in their cars over the years, "but Marina tops the list."
Visit www.etsintl.net for more information.
Details

Category: Industry News
Richmond, Va.--James River Transportation recently added to its fleet of vehicles and enhanced its GPS tracking technology. The new additions include:
6 Ford Flex sedans and 2 Ford vans were added to the Norfolk Airport operation to replace vehicles being retired. The sedans have extended legroom for added passenger comfort and the vans have center aisles to facilitate loading and unloading of passengers.
A 55-passenger, wheelchair-equipped MCI model was added to the motorcoach fleet to address increasing customer needs for such vehicles.
A new 32-passenger Ford minicoach was added to provide additional fleet capacity and increase the options available to customers.
In addition, the company installed DriveCam's GPS tracking system in all of its vehicles.  The system features include:
Online tracking showing current location and vehicle speed
Automatic alerts if a vehicle exceeds the posted speed limit
Vehicle trip history to show exact routes and times
James River Transportation is a full service transportation provider and event planning organization with facilities located in Richmond, Williamsburg, and Norfolk. The company also has on-site operations at Richmond International Airport and Norfolk International Airport. Services include motorcoach and minicoach transportation, airport transfers, transportation management, contract services, and convention shuttles. The company has been in business for over 80 years.
Visit jamesrivertrans.com for more information.
Details

Category: Industry News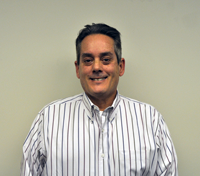 Mark Mazza joins HUBNew York--HUB International recently announced that Mark Mazza has joined the company in its transportation department. Mazza has a long association with the industry and co-owned a Philadelphia limousine company with his late brother, Tom. He also worked with his brother, an internationally renowned industry consultant, at Tom Mazza Consulting (TMC), where he helped to facilitate several company acquisitions and stepped in to be his brother's voice at TMC's Limousine Success Groups.
"I had the opportunity to work with Tom over the last two years of his life for his company," he says. "I got to know many of his clients as they would call several times a week checking on Tom's condition. I got to see up close why Tom enjoyed his career so much when I got to know many of his industry friends. They are a special group of people."
Mazza says that he is looking to provide the same level of service that his brother strived so hard to deliver to his clients, and to be involved in the industry that gave so much to his family.
Mazza can be reached at 347.498.3445.