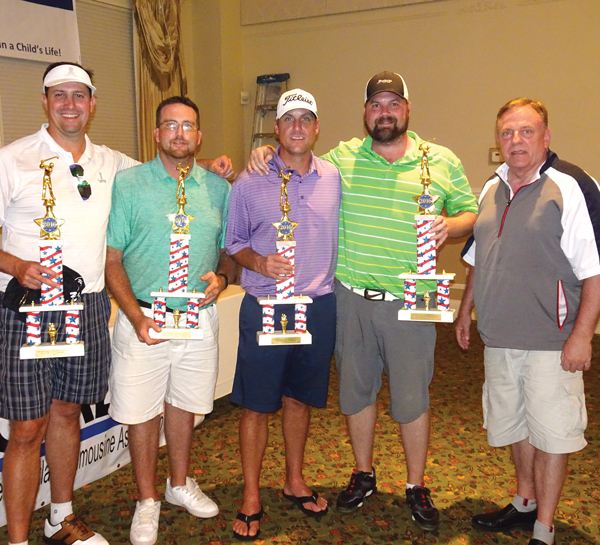 L to R: Jeff Larocco, Josh Stanley, Bob Graham, and Hugh Morrow with their trophies and GALA Director Bill Devine of Bluebird Limousine On September 13, members of the Greater Atlanta Limousine Association (GALA), friends, and supporters from all across the country came out in droves for the Georgia association's annual charity golf tournament benefiting the Aflac Cancer Center at Children's Healthcare of Atlanta (CHOA). CD's Publisher Chris Weiss was among the nearly 100 industry members making this the best-attended golf outing GALA has held.

"We had 88 people making up 22 teams," said Fred Rich of Olympus Worldwide Chauffeured Services, co-chair of GALA's golf committee, who added that players came from as far north as Boston, as far south as Miami, and as far west as Chicago, and all points in between. "This is the biggest one we've had so far with the most sponsors ever, the most players ever, and the most out-of-towners ever."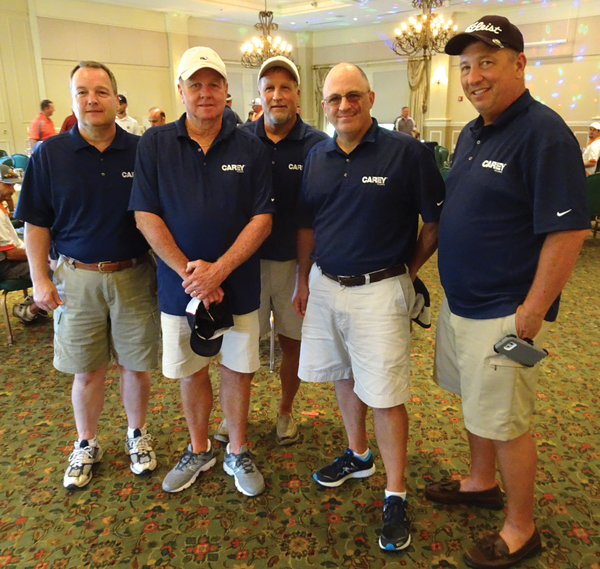 The Carey Atlanta team (L to R): Dennis DeLoatch, Barry Childree, Ryan DeLoatch, Tom Nelson, and Norman Allen Indeed, once all the numbers were tallied, GALA's seventh annual golf outing saw more visiting players and sponsors—a whopping 34—than ever before.

With a roster of site visits also planned around the yearly event, attendees toured local facilities and caught up with their Atlanta-market peers before taking to the Country Club of Roswell for a day of charitable camaraderie and an evening of good food at the event's awards banquet, where Kirkley Hennessy of Hennessy Transportation won two passes to October's 2016 CD Show in Washington, D.C.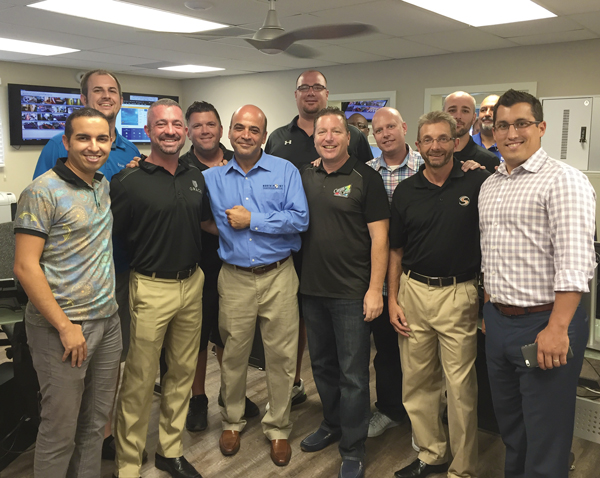 L to R: Sami Elotmani of Destination MCO, Ryan Hilberth of Rental Limo, Mike Campbell of Grace Limousine, Matt Smallwood of EcoStyle Chauffeured Transportation, Tony Mehdiof of North Point Transportation Group, Scott Tyler of EcoStyle Chauffeured Transportation, Arthur Messina of Create-A-Card, Chauffeur Driven Publisher Chris Weiss, and Sal Milazzo, Chris Geron, and Kevin Duff of Signature Transportation Group paid a visit to North Point's facility before the golf outing The event's nine-person golf committee was headed by Rich, who emceed the event, and Chad Casey of Casey Corporate Transportation, to whom Rich credits the charity tournament's success.

"It took a lot of hard work and a lot of phone calls to make this event so successful," Rich said. Rich added that, according to Dave Winokur of CHOA, one child a day is diagnosed with cancer, and that in the past 10 years, those children's survival rates have skyrocketed from roughly 20 percent to 80 percent—and that GALA will continue to do its part to see that number reach 100 percent.

And, of course, knowing that the proceeds benefit a deserving recipient and its young patients helped participants focus on the cause rather than their game.

"Players are of all levels are encouraged to play," Rich said. "Some players are really, really good, while other players are—shall we say—less good. But everyone comes out and has fun supporting a great cause."

During the association's October 18 meeting, members of the GALA board and golf committee proudly presented CHOA representatives with a $10,000 check.

GALA's holiday party will be December 15, and next year's golf tournament is tentatively scheduled for September 12.

Visit galalimo.org for more information. [CD1116]