East Elmhurst, N.Y — On May 17, the Black Car Assistance Corporation (BCAC) held a Membership Meeting at the LaGuardia Plaza Hotel, which was sponsored by NuRide Management Group, LLC.

The day's agenda had numerous important topics up for discussion, such as the construction-induced traffic issues at LaGuardia International Airport (LGA) and statewide TNC expansion details.

Regarding updates to the arrangement at LGA, the new FHV Pick-Up Area will be closing daily from 10 PM to 6 AM as of May 20. While the lot is closed, all FHVs will be able to conduct pick-up operations at Terminal B at the departures level only. The Port Authority of New York & New Jersey (PANYNJ) will place additional traffic guards on both the arrival and departure levels of Terminal B to manage the traffic, while both Port Authority Police and the Taxi & Limousine Commission will continue to conduct Hustler Enforcement in front of the Terminal.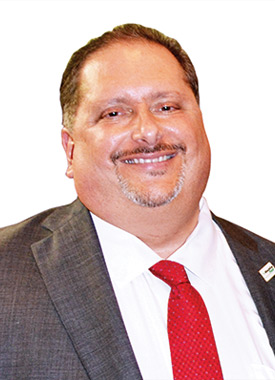 Ira Goldstein, Executive Director The Port Authority of New York & New Jersey (PANYNJ) has created a system to make it simpler for passengers to meet their chauffeurs at Terminal B's departure level under the new new plan. There will now be signage with numbers ranging from 1 to 7 across all of the departure level's structural columns: BCAC advises all operators to tell their clients the number column where they can meet up with their chauffeurs. ​

If any chauffeurs encounter a problem with the new arrangements, BCAC urges operators to email BCAC Executive Director Ira Goldstein at igoldstein@nybcac.org.

BCAC also announced that it has launched its updated, more user-friendly website. The new site aims to unite its members even further, introduces offerings like the BCAC Member Forum, which will serve as a message board exclusively for BCAC members.

Also newly updated is the BCAC Membership Application. The online form can be found at nybcac.org/prospective-members and aims to make submission simpler.

Visit nybcac.org for more information.

[CD0517]