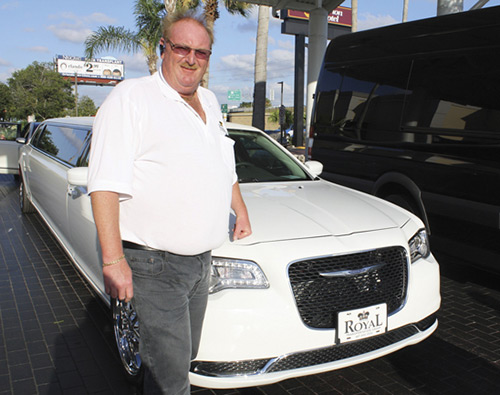 Immediate Past GOLA President Cliff Wright of Royal Coach and Limousine Orlando, Fla. — The Greater Orlando Limousine Association (GOLA) held their membership meeting on May 16 at the Clarion Hotel International Airport. In addition to the 12 members and vendors present, those unable to make the meeting were able to view the meeting online thanks to Jeremy Levine of Sweetwater Limousine, who broadcast it on Facebook Live.

GOLA President Isaac Hernandez opened the meeting by introducing vendors. Next, CD Industry & Brand Ambassador Philip Jagiela gave a presentation on the value of building and maintaining successful business relationships with vendors. His discussion also included tips for operators on establishing a consistent brand, adapting with changes, and the benefits of networking at trade shows and with fellow association members. Jagiela also stressed the importance of being active in both the industry and your local association.

Next, the always complicated situation at Orlando's MCO international airport was broached. With Florida's statewide regulations for TNCs taking effect on July 1, the association planned to take part in a meeting with airport officials on May 23. Matters to be debated are the new Port Canaveral procedures and how the airport plans to deal with TNCs under the new guidelines. Meanwhile, the City of Orlando is taking a "status quo" approach until July, and may still enforce using its own standards.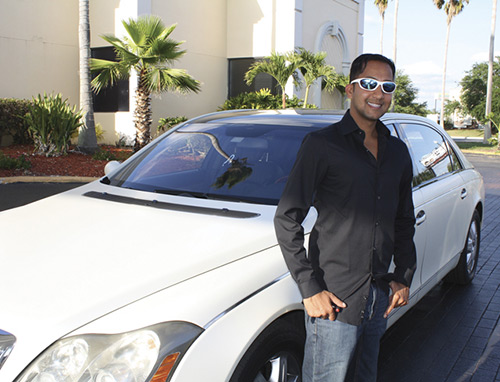 Amal Popat of Orlando Wedding Car Technology was the next topic of the evening, as the association talked about how a website is a value-added proposition for all members. Also, there was a discussion about FalconX, a new mobile app that offers many of the same benefits as the TNCs for the chauffeured ground transportation industry along with the offer of more compensation for companies that sign up for the platform.

Before the meeting was adjourned, a pass to the upcoming CD Trade Show & Conference was raffled off. The winner was Rene Garcia of Rencia Luxury Transportation. The evening ended with a live internet broadcast of "GOLA Vision," which included interviews with Jagiela, vendor spotlights, and a vehicle showcase.

GOLA's next meeting is scheduled for Tuesday, June 20.

Visit getaroundorlando.com for more information.

[CD0517]