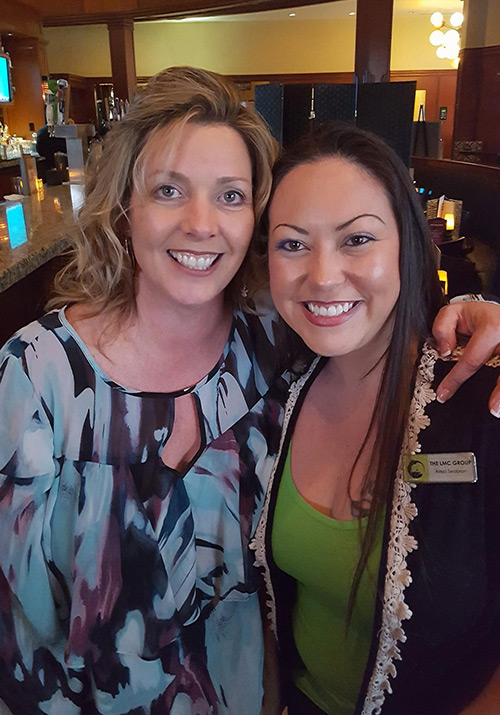 ILA President Tracy Raimer of Windy City Limousine and Bus (left) and Aleja Seabron of The LMC Group The Illinois Limousine Association (ILA) held its annual meeting May 10, which also coincided with the association's 30th anniversary. More than 80 members and supporters attended the yearly in-person meeting.

ILA President Tracy Raimer of Windy City Limousine and Bus kicked off the event with a mid-year progress report and by announcing the 2017 board of directors, who include:

President: Tracy Raimer of Windy City Limousine and Bus
Secretary-Treasurer: Paula DeBiasi of Chicago Coachworks
Directors: Beth Cox of Cox Livery Service, Scott Delheimer of Class Act Limousine, Ron Hoye of Carey/Embarque Chicago, Sarah McKee of Chosen Payments (vendor), Art Rento of Pontarelli Companies, Brian Sheely of Epic Limo, Chris Weiss of Chauffeur Driven (vendor), and Brian Whitaker of Windy City Limousine and Bus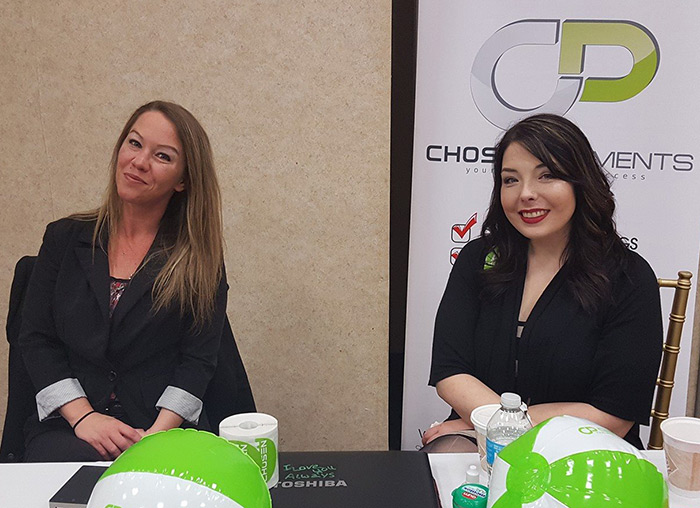 ILA Vendor Member Sarah McKee (left) and Lisa Powell of Chosen Payments The day hosted four speakers: Richard Fertig of Brilliant Transportation, Aleja Seabron of The LMC Group, and Commissioner Samantha Fields and Deputy Commissioner Rupal Bapat of City of Chicago Business Affairs and Consumer Protection (BACP).

Fertig took to the podium first to discuss the importance of work/life balance. He offered advice on ways to scale and automate one's business to grow profits while also managing to enjoy life beyond the office. After lunch, Seabron delivered her presentation on providing customer service online, delving into topics such as capitalizing on increasingly web-reliant and tech-savvy consumers and how to adjust to the changing customer-service landscapes such trends create. Fields and Bapat capped off the presentation portion of the day with their report on changes to the Charter Sightseeig Ordinance and taking a variety of questions from those in attendance.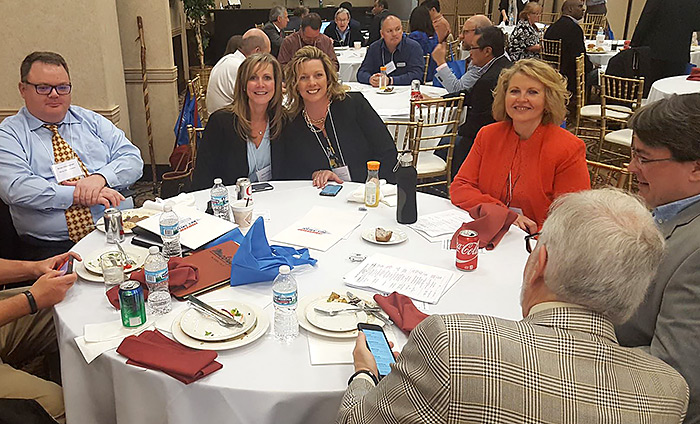 More than 80 people were present for the ILA's annual meeting Fourteen exhibitors had their products and services on display, with nine vehicles of all kinds available for an up-close preview. The day also included an array of industry-supplied raffles.

The next ILA meeting will be its July 12 board meeting, which is open to all current and potential members.

Visit illinoislimousineassociation.com for more information.

[CD0517]