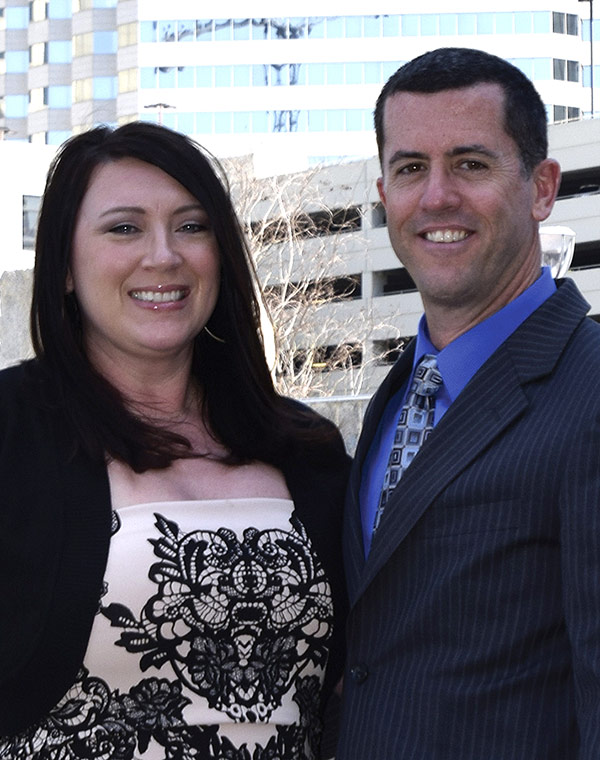 Owners Shawn and Faith GlasgowAsheville, N.C. — Peak Limousine's owners Shawn and Faith Glasgow are pleased to announce that their Charlotte-founded operation has grown to include Peak Limo Asheville, which is now open for business.

The decision to expand services to Asheville, located roughly two hours west of Charlotte, makes official a transportation option that the Glasgows are already well accustomed to offering.

"For a couple years, we've been doing work from Charlotte to the Asheville area and back," said President/CEO Shawn. "There is so much room to grow a corporate and leisure travel company there: Affiliates are always looking and asking for a good Asheville car or bus service, and we are happy to be filling that void."

Presently, all of Peak's reservation and dispatch operations will be conducted from its Charlotte office—"one number, one call, and that does it all"—with chauffeur staff and fleet vehicles comprising Peak's presence in Asheville. The Glasgows do plan to establish a satellite office in the destination town, at which both Shawn and Faith expect to be dividing their time and eventually adding staff as demand dictates.

The comparatively smaller market of Asheville not only is free from the notoriously stringent regulations that Charlotte transportation companies must abide by, but also happens to be the number-one wedding destination in the country—and the Peak team has already eagerly courted that special-occasion niche with great success.


"We've made a lot of connections with wedding venues, planners, and coordinators, and are letting them know the quality of service they can expect from us," Peak's Vice President Faith said. "The fact that we're budget-conscious when it comes to working with our brides, that we're open 24 hours, and offer the level of service that we do is a breath of fresh air to them."

It's a significant change for an operation that has always focused on corporate work, too.

"We've been corporate since day one, so it is a new and welcome shifting of gears for the AVL market," Faith said, adding that Asheville is also a hot spot for vacationing families and couples. "The duty of care is the same, the customer service is the same, and we have everything we need to make it successful. But we are excited that it gives us a chance to try something new by branching deeper into a retail market."

Neither owner anticipates much of a change in terms of personnel and fleet, though they do see the growth potential necessitating the eventual addition of minibuses, sedans, and SUVs to cater to the more varied tastes of their new locale.

And now that Peak Limo Asheville is officially up and running, the Glasgows are pleased to finally offer their affiliates the service they've been clamoring for.

"I'm excited that we're able to provide that service we're known for in Charlotte and have metal on the ground in Asheville," Shawn said. "And I'm happy that we're able to give that to our affiliates: They asked, we listened, and now we're providing."

Visit peaklimo.com for more information.

[CD0717]