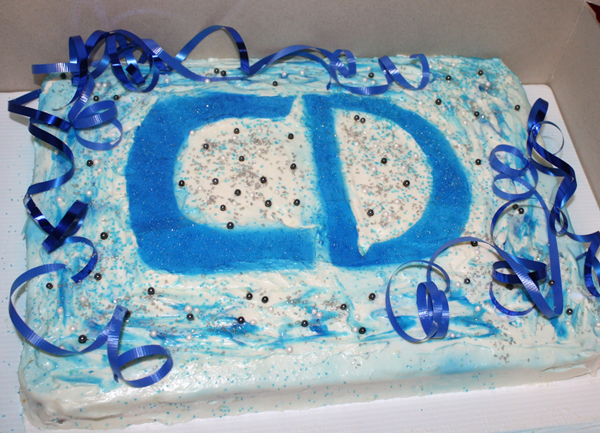 Mary Elmahdi of Noble Transportation & Limousines baked a CD-themed spice cake for the occasion Orlando—The Signature Transportation Group office hosted the Central Florida Livery Association's (CFLA's) October 10 evening meeting, where CD's Industry & Brand Ambassador Philip Jagiela was on hand as a guest speaker.

After CFLA President Wendy Kleefisch called the meeting to order by observing a moment of silence for victims of the Las Vegas shootings, the tone shifted to a less somber one for member introductions and association business.


More than a dozen members, vendors, and supporters attended the October 10 CFLA meeting As Hurricane Irma and the storm's aftermath were still fresh on everyone's minds, the conversation inevitably led to how operators were coping and the logistics of recovery. It was addressed that insurance companies and banks have indicated that there will be no late fees incurred on claims and loans, respectively, as local companies claw their ways back to business as usual.

Meeting topics also included the construction at the Orlando airport's Terminal C, its effect on dwell times and parking fees, and coping strategies to get chauffeurs and operators through to its expected completion by autumn 2018. Thanks to CFLA's close working relationship with the airport's Director of Operations Tom Draper, members have remained well aware of how the projects are progressing and how they can work around the necessary obstacles of improving MCO's facilities.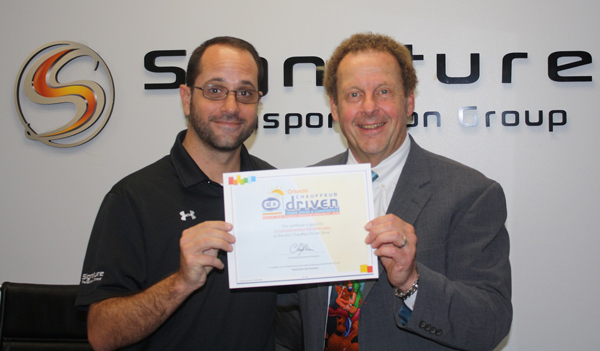 CD's Industry & Brand Ambassador Philip Jagiela (right) with Gregg Moulton of Signature Transportation Group, who won a pass to the 2017 CD Show in Orlando In addition to Jagiela taking Q&As from those in attendance during his presentation, other speakers engaged the present members, too. Simon Aspery of TCreative shared his experiences gleaned from 15 years in the industry, including the vehicles he's recently wrapped in observance of October being Breast Cancer Awareness Month.

As the meeting closed out with plans for the association's December 12 holiday party, Jagiela raffled off a pass to the 2017 Chauffeur Driven Show, which was won by CFLA board member Gregg Moulton of Signature Transportation Group. CFLA convenes every second Tuesday of the month, with its next member meeting November 14.

Visit cfla.org for more information. [CD1017]