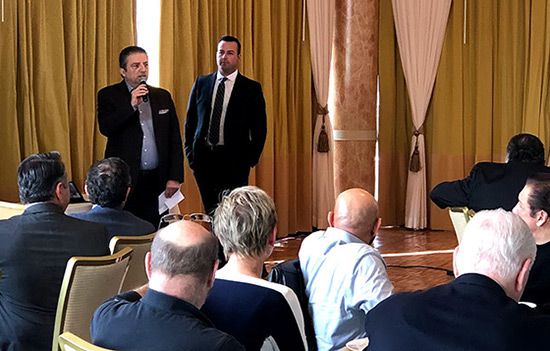 BCAC Chairman Berj Haroutunian kicks off the meetingLong Island City, N.Y. — The Black Car Assistance Corporation (BCAC) held its first general membership meeting of 2018 on February 9. The meeting, which was open exclusively to BCAC members, was held to discuss the group's positions on some key regulatory issues that the New York City FHV Industry is currently facing.

Before that conversation could begin, however, a more sobering item needed to be addressed. On February 5, Douglas Schifter, a career black car driver and outspoken industry advocate, took his own life in a highly visible and publicized manner outside New York's City Hall. The BCAC announced its intent to cover all costs for his funeral.  

"I knew Doug for years as a fellow columnist in the Black Car News, and the Industry came to know Doug as a passionate advocate for all things aimed at the prosperity of our industry, and those within it—it is a severe loss," said BCAC Executive Director Ira Goldstein. "I'm glad the BCAC is in a position to remove some of the financial burden from his loved ones during this already difficult time that nobody should have to endure."

The most threatening among the regulations discussed at the meeting is the New York City Taxi & Limousine Commission's vote on wheelchair accessibility. The rule, recently passed by the agency, requires that 25 percent of all job requests be dispatched to accessible vehicles by the year 2020, regardless of whether or not the client requesting the vehicle indicates a specialized vehicle is needed.

With nearly 900 New York City FHV bases, a majority of which are small to medium-size base operations already hurting from the current oversaturation of the local market, there would be the need for significant widespread investment on their and/or their drivers' parts in order to comply with the rule. Thousands of accessible vehicles would unnecessarily need to be purchased, which are unpopular and costly to both purchase and maintain.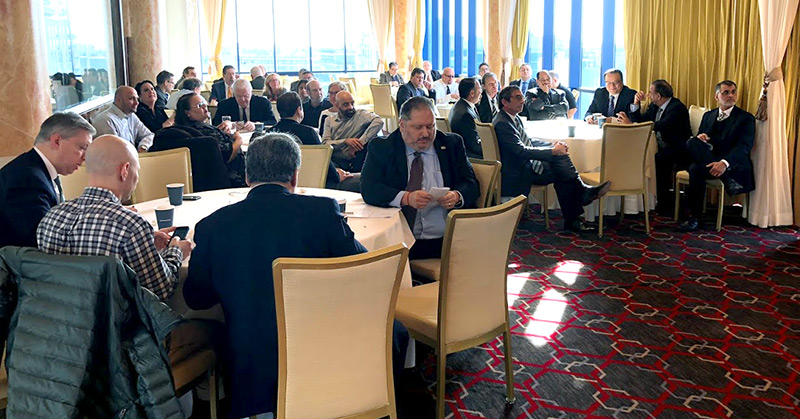 The BCAC had its first meeting of the year February 9When these rules were first proposed, the BCAC and fellow groups formed an FHV Industry Coalition aimed at tackling the then-proposed rule. The coalition developed an alternative solution to the issue of inadequate accessible vehicle service in New York City and proposed it to the TLC. After several rounds of revisions and negotiation with the TLC and industry stakeholders, the TLC Board of Commissioners voted to pass the coalition's plan as a pilot program, set to run concurrent with its rulemaking.

The FHV Industry Coalition has numerous reservations about entering into the pilot program approved by the TLC due to some "poison pill" provisions insisted on by the TLC (such as the chair being able to cancel the pilot at any time and for any reason). With significant financial investment needed to get the pilot off the ground, the coalition is currently negotiating with the TLC to arrive at a memorandum of understanding while simultaneously litigating the rule.

An industry stakeholder presented the BCAC membership with the details on how such a pilot program would logistically be structured, as well as what would be required from all operators and stakeholders involved in order to make sure the pilot complies with the detailed benchmarks that the TLC put forward to measure success. Failure to meet any of the benchmarks would spell the end of the road for the coalition's plan.

On the bright side, Edison Interactive, a targeted media marketing and technology company based in Denver, Colo., fully sponsored the event and presented the Industry with a way of providing a new revenue stream for base operators and drivers in the form of in-vehicle passenger tablets with targeted ads, free Wi-Fi, USB ports, and more. The drivers and operators receive a portion of the revenue taken in from advertisers, and the systems are obtained, installed, and serviced all at no cost to drivers or operators. This will be a nice injection of cash to the industry when it is sorely needed.

Visit nybcac.org for more information.

[CD0217]