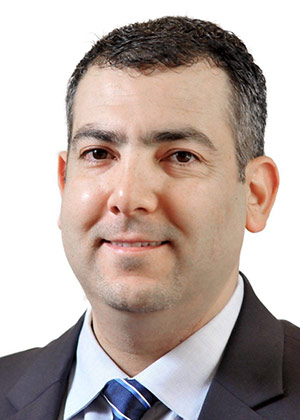 General Manager Abdou Louarti Tucson, Ariz. — Luxury ground transportation provider Diamond Transportation has been selected as a finalist in by the Better Business Association (BBA) of Southern Arizona for their 2018 Torch Awards for Ethics.

The Torch Award is the most prestigious honor the BBB can present to a business. Being a recipient indicates that the business not only believes in the high standards promoted by the BBB, but also consistently acts on them and continuously integrates them into daily practices.

"We are proud of our company's transparency and ethics and it has won us business," says Abdou Louarti, Diamond general manager. "Being a finalist for the BBB Torch Award for Ethics is recognition of our hard work and a great morale booster for our team."

In addition to Diamond Transportation, the BBB of Southern Arizona has named 15 other finalists of the upcoming awards in four separate categories:
Customer Excellence Award: Catalina In-Home Service, Pima Dermatology, OOROO (aka Vistoso Automotive), Family Air Cooling and Heating.
Ethics Award: Re-Bath, Diamond Transportation, High-End Used Saddles, Catalina In-Home Services.
Good Neighbor Award: Chestnut Building & Design, Raskob Kambourian Financial, Re-Bath, High-End Used Saddles.
Spark Award: Hayes Construction, Re-Bath, Omni Pools, Pressure Works Industries.
The Torch Awards are judged by an independent, voluntary panel of judges comprised of business and community leaders throughout Southern Arizona. Our judges do not compare business against each other, but rather evaluates the businesses against the BBB standards. The BBB standards clearly speak to the character and competence of an organization. Winners will be announced at the BBB Torch Awards Celebration Dinner on Friday, April 20.
Visit
diamondtransportation.com
for more information.
[CD0418]