Vice President Anthony Viscusi of Global Limousine King of Prussia, Pa. — The Philadelphia Regional Limousine Association (PRLA) returned to Maggiano's Little Italy for a general membership meeting and dinner on April 4. Twenty-five members and guests attended, including the new executive director of the Philadelphia Parking Authority (PPA) Scott Petri.

Although Petri and his fellow PPA representatives were invited to the PRLA board meeting, he declined in favor of the general membership meeting. He provided a short overview of his duties and goals as the new executive director, but eschewed any discussion about the registration rate structures that are currently being challenged by the PRLA.

In the past year, the association has worked with lobbyist Jodie Stuck of government affairs firm Malady & Wooten to introduce two bills that propose an assessment fee of 1 percent of gross revenue for work done in the city instead of the $550 per vehicle fee that the city currently imposes. This is a significant contrast to the 1.4 percent levy paid by the TNCs for rides originating in Philadelphia.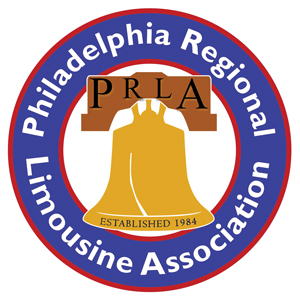 "In the past, we always had a good relationship with the PPA," said PRLA Vice President Anthony Viscusi of Global Limousine. "They used to come to our events, and when it was time to distribute registration stickers, they'd come, and we'd buy stickers at the meeting. I'm unsure if they're now being extra cautious about their dealings with us."

Struck was next to address the members, providing an update on the bills. Unfortunately, with the elections coming up, things have slowed down in the state legislation. However, she did assure the PRLA that hope is far from lost, and that things are still in motion. The permit price currently stands at the reduced $550 per vehicle, despite the city's desire to increase it to $800.

Before the meeting concluded, Viscusi recognized John Arone from Hub International Insurance for his help with the PRLA membership drive. The association has recently welcomed two new vendor members to its ranks: Carl Restivo from Access Commercial Capital and United Leasing and Toni Trabb from Mercedes-Benz of Paramus.

The PRLA's next meeting is scheduled for June 13.

Visit prlainc.org for more information.

[CD0418]