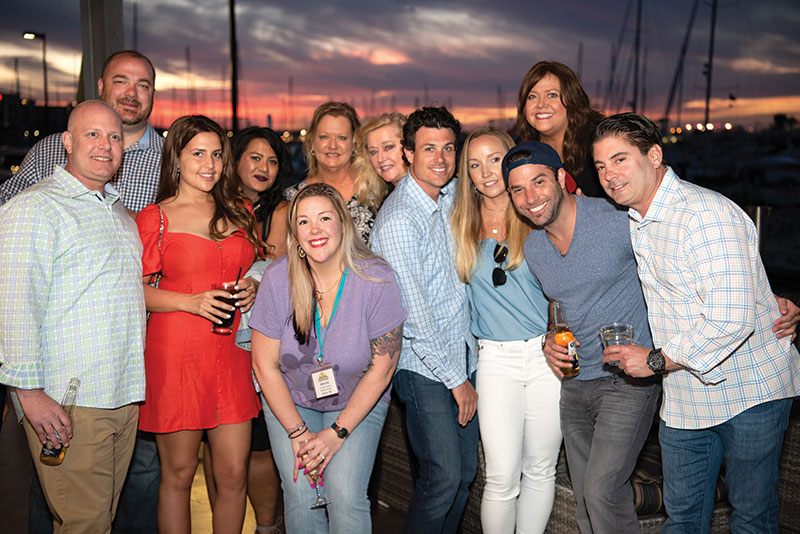 San Diego — The fourth-annual Chauffeur Driven Executive Retreat was our second in California, first with our new Director of Events Carly Sokoloff, and one incredible success! Held from May 6-8 (though many of our attendees arrived early and stayed late) at the beautifully appointed and perfectly situated Pendry Hotel, the retreat had everyone falling in love with San Diego from the shoreline to the skyline as our events helped nearly 190 attendees discover why it's rightfully called America's Finest City. We are so grateful to all of our generous sponsors—especially Platinum Sponsors Grech Motors and Ford-Lincoln Limousine and Livery Vehicles—for making this another can't-miss retreat.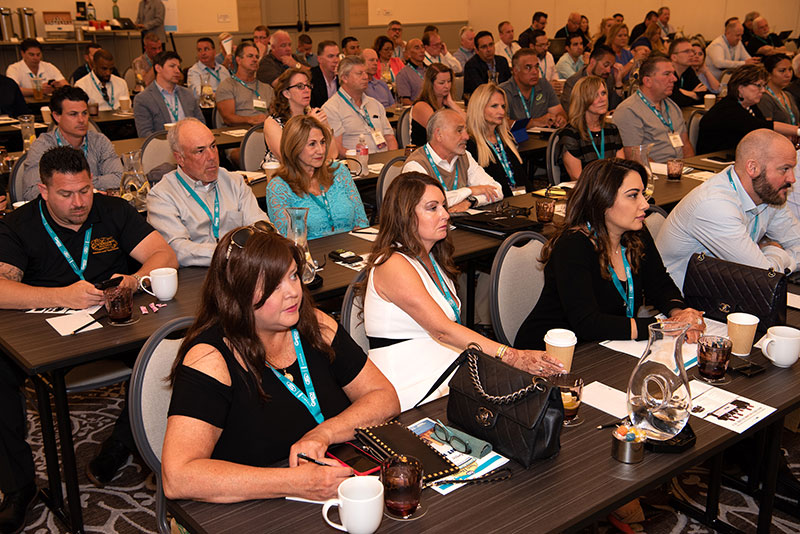 "CD's San Diego retreat was a grand-slam home run, from the unexpected pre-show pool party to the great networking sessions and educational content," raves Edison Kahakauwila of L.A. Limousines & Transportation Services in Victoria, British Columbia. "The depth of the speakers and their collective information gave life to what we all do in this industry. I am definitely looking forward to see my new colleagues and friends in Austin 2019!"

We kicked off our first official night in town with an Opening Dinner & Reception at Coasterra, where the stunning waterside views of the city were made even more scenic by one incredible sunset. Coasterra has earned its place as one of San Diego's premiere Bayfront dining destinations, and we got to find out exactly why during an evening of networking, tasty locavore Mexican fare, and live music courtesy of Ottopilot. Many thanks to Grech Motors for providing transportation to and from the venue.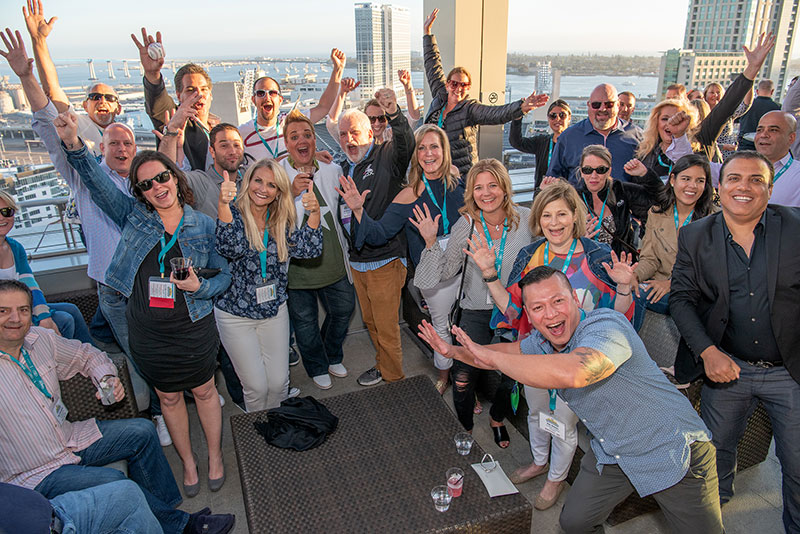 Education is a cornerstone of our events, and we once again brought a range of timely, relevant information to the schedule—thanks to the CD Education Committee spearheaded by co-chairs Jason Sharenow of Broadway Elite Worldwide and Kristen Carroll of The LMC Group. Matt Assolin of Nikko's Worldwide Chauffeured Services, Alan Candeub of Park Avenue Limousine, Sami Elotmani of Destination MCO, Kim J. Dolniak of Best Transportation St. Louis, and Tony Simon of Reston Limousine round out the hardworking committee.

Our very first session on Monday covered the all-important topic of "Are You Making Money?" presented by Dawson Rutter of Commonwealth Worldwide and Jessica Boulerice of The LMC Group and moderated by Sharenow. We were thrilled to hear all throughout the event how accessible and engaging our speakers made this session, and are looking forward to seeing the long-term benefits attendees got from learning all about examining the financial health of their companies and boosting their profit in the process.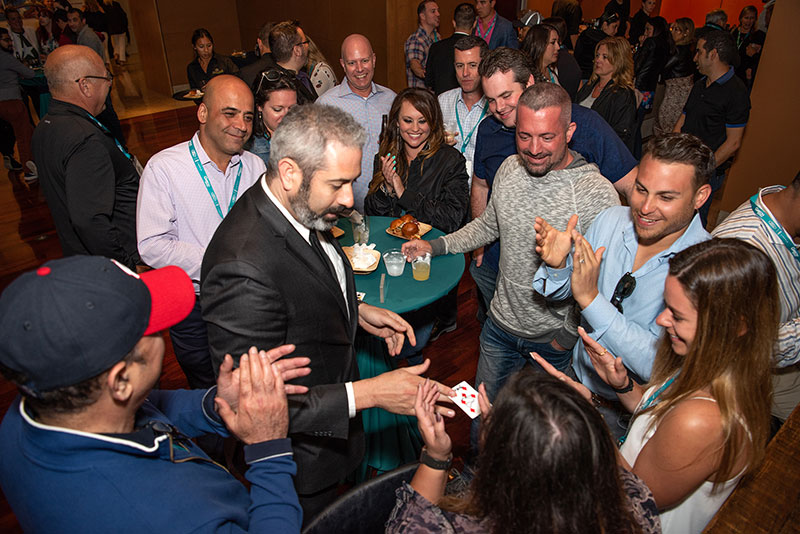 "CD brought in great speakers for an interesting financial class—they're making me learn while still keeping it fun!" says Gary LeCamu of Diamond Limousine Service in Hempstead, Texas. "The retreat is one of my favorite events each year. We can't wait to welcome y'all to Texas next year."

After a tasty lunch, it was back to business with "Safeguarding Your Company From Sexual Harassment," delivered by Brooke Keil of Emerson Hospital and Ann Plunkett of Workplace Partners. Providing both an HR and legal standpoint, the presenters fielded tons of real-life questions while discussing the importance of fostering a workplace free of abuse, harassment, and toxicity.
"It not only covered the topic of sexual harassment but also other great topics that went beyond this uncomfortable conversation," says Nancy Vargas of DH2 Chauffeured Transportation in College Point, N.Y. "As a female entrepreneur in a male-dominated industry, I feel that it's a conversation we need to have in the workplace and with our colleagues. It will help keeping everyone in check, whether they're an owner, employee, dispatcher, or affiliate."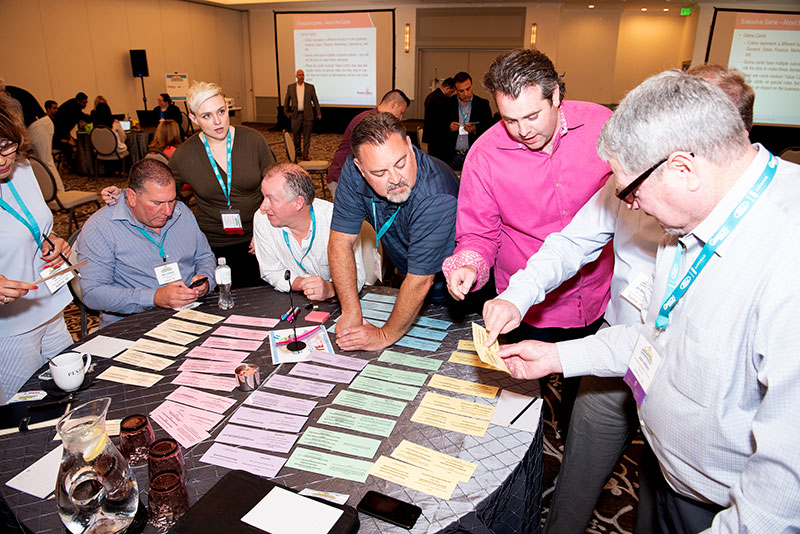 Then it was off to the Vehicle Showcase—where retreat-goers got an up-close look at Grech Motors' newest buses and 2018 Lincoln Navigator—before an evening 15 stories above the city at The Ultimate Skybox. This one-of-a-kind rooftop experience overlooked another brilliant sunset, a nearly panoramic view of the city and beyond as it transitioned from daylight to nighttime, and the best seats in the house as the hometown Padres took on the Nationals. Renowned magician and mentalist Ben Silver dazzled the crowd in his own right with some awe-inspiring mind tricks and sleights of hand.

"As a satisfied sponsor since the very first retreat, we couldn't be happier with how the Chauffeur Driven Executive Retreat delivers year after year," says Gold Sponsor Ryan Hilberth of Book.limo in St. Petersburg, Fla.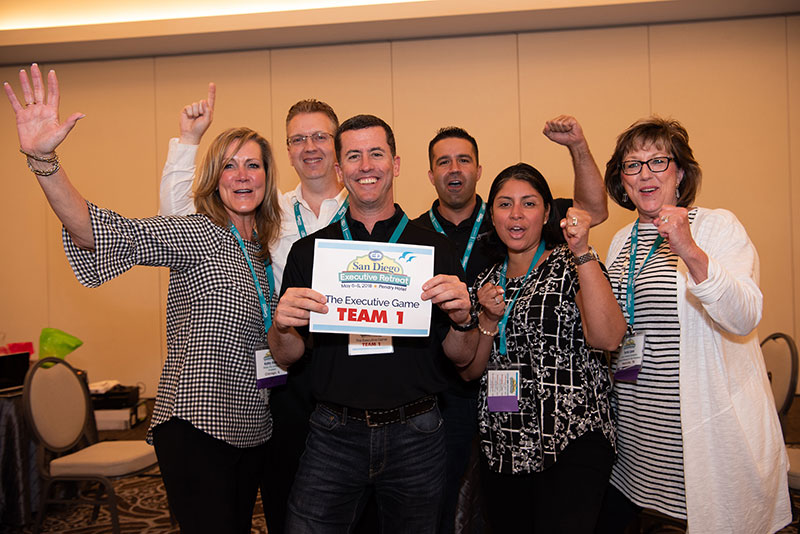 Our second day of education began with a bang as Temple University's Jeffrey Montague discussed "Seizing Opportunities With Millennials, Hospitality & Tourism" with Sharenow moderating. This highly interactive session opened up a dialogue among generations while uncovering ways to harness Millennials' outside-the-box thinking to the benefit of transportation companies.

We closed out the educational portion of the event with our debut of The Executive Game. Strategy Leaders modified this gamified learning experience for our retreat, which pitted eight groups against each other to see who would finish the game with the most retirement money—plus bragging rights and an article in CD magazine. Check out what Team One's Shawn Glasgow of Peak Limousine, Kathy Kahne of Windy City Limousine, Terrie Lane of Grand Avenue Limousine, John Oulton of Richmond Limousine, Brandan Stein of Exclusive Sedan Service, Brion Svenson of Four Star Limousine, and Nancy Vargas of DH2 Chauffeured Transportation say about their victory in our June issue!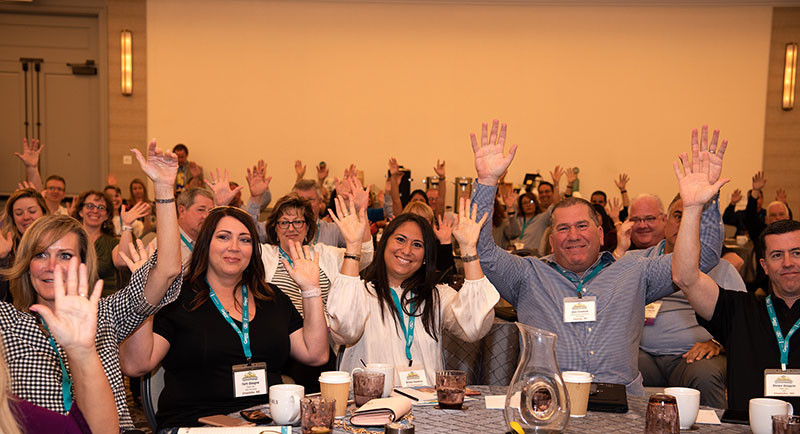 Attendees got to check out San Diego Tuesday afternoon and evening with a trolley tour courtesy of Old Town Trolley Tours and a free night to explore the town, with many staying with us through Wednesday to take advantage of an optional trip to the famed San Diego Zoo.

"Going back to my college town of San Diego for business was such an amazing experience—but the experience would not exist without the precise and detail-oriented planning of CD to make this retreat one for the history books," says Gold Sponsor Jeff Brodsly of Chosen Payments in Moorpark, Calif. "Every single turn was perfect, every venue, education topic, pool party, and the crowd that this event was beyond top notch. Being able to learn, network, hang with clients, and pick up substantial new business = major success. Can't wait for next year!"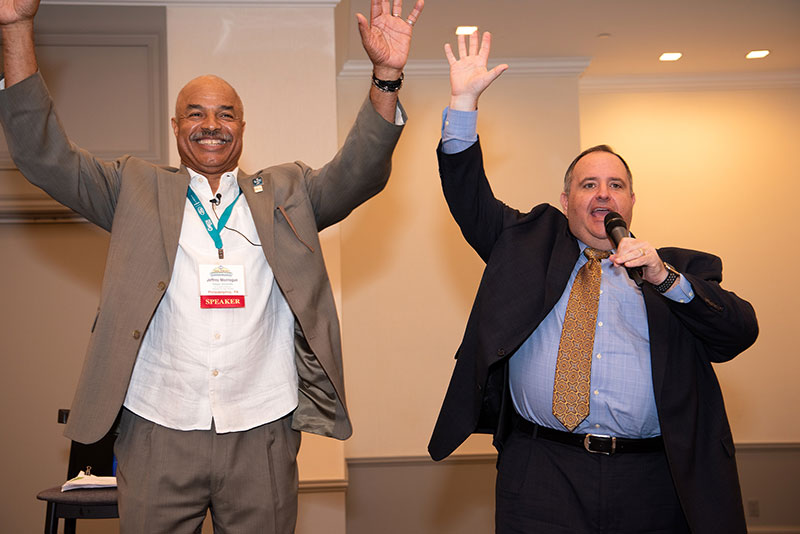 We'll have a full retreat recap—including tons of photos!—in our June issue of the magazine, so stay tuned. In the meantime, start planning ahead for next year when the CD Executive Retreat heads to Austin, Texas, to make the Omni Austin Hotel Downtown our home from May 5-7, 2019.

Next up: The 2018 Chauffeur Driven Show will head to the fabulous, all-under-one-roof Gaylord National just outside Washington, D.C., this October 7-10—which will be here before you know it. Head on over to chauffeurdrivenshow.com for all the details as they're finalized.


Thank you again to our generous sponsors!
Platinum
Grech Motors
Ford-Lincoln Limousine and Livery Vehicles

Gold
ABC Companies
Advantage Funding
Book.limo
Chosen Payments
Complete Fleet Livery Sales
Create-A-Card
First Class Customs
Lancer Insurance
Limo Anywhere
MCI

Affiliate
Black Tie Limousine
Black Tie Transportation Worldwide
Broadway Elite Worldwide
Exclusive Sedan Service
Gateway Global
Grace Limousine and Shuttle
Icona Global
North Point Transportation Group
Overland Chauffeured Services
Premier Transportation Worldwide
Signature Livery New Orleans
VIP Global


[CD0518]