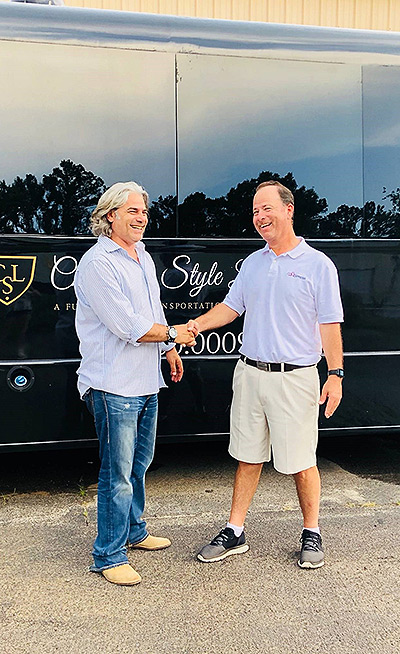 Antonio Adili (left) finalizes the deal with Jeff Canady of CLT Express Charlotte, N.C. — CLT Express Livery has acquired Charleston, S.C.-based transportation provider, Charleston Style Limo. The company will continue to operate as Charleston Style Limo until 2019 when it will join CLT's SC Express brand as SC Express Charleston. Owner/Operators Jeff and Laura Canady also own and operate SC Express Chauffeured Transportation and SC Coach Charters & Tours.

This marks the fifth acquisition in the last eight years for the Canadys, as they continue to grow and expand their business in the Carolinas. Covering an area dubbed the Southern Triangle, their offices are located at their home base in Charlotte, along with Aiken/Augusta Office, and Charleston.

"With this latest acquisition, we are now able to move our fleet of over 80 vehicles anywhere in the Southern Triangle within a three-hour window, making us the largest chauffeured transportation service in the Carolinas," reports Jeff Canady.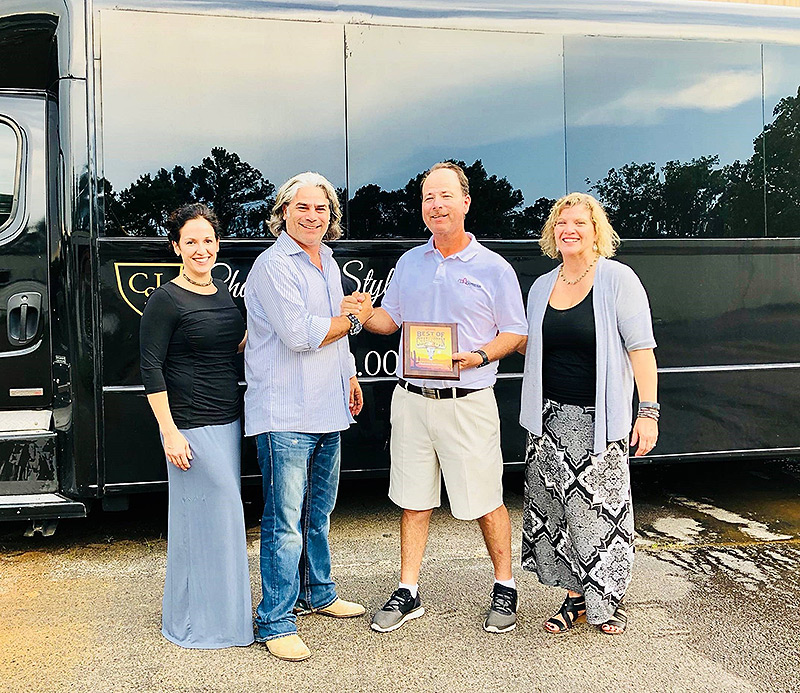 Stephanie and Antonio Adili, (left), the founders of Charleston Style Limo, with Jeff and Laura Canady (right), the company's new owners Antonio Adili founded Charleston Style Limo in 2006 with a vision to provide dependable, high quality, and easily accessible specialized transportation services to the Charleston area. Since then, Charleston Style Limo has been voted Charleston's Best Limo Service by the City of Charleston every year since 2012. The well-established chauffeured transportation company handles corporate and leisure work in Charleston. The Canadys praised the company, saying, "We have a tremendous amount of respect for Antonio and the operation he has built; we believe Charleston Style Limo's service is a great fit for us, and we are thrilled to add the company to the CLT Express family!"

The sale was mediated by Kristen Carroll and Jessica Boulerice of The LMC Group. This marks the third CLT acquisition facilitated by LMC over the past three years. Said LMC founder Kristen Carroll, "We are delighted to continue our partnership with Laura and Jeff—we share their passion for this industry, and it is an honor to be a part of their success story."

Visit cltexpress.com for more information.

[CD0618]