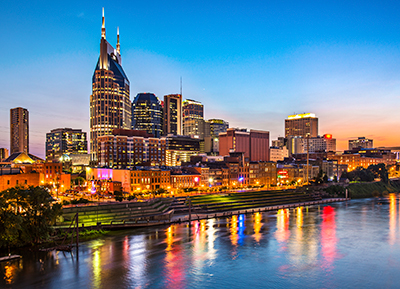 Nashville, Tenn. — The advent of the new year brings Chauffeur Driven's 2015 events a little closer, and our first-ever Executive Retreat at the Omni Nashville Hotel will be heading south before you know it. We've nearly finalized our schedule for the June 22-24 retreat, which is already promising world-class education and exclusive Music City-style entertainment.

The inaugural event will be chock-full of learning opportunities, all of which relate back to assembling and fostering a top-notch team to elevate your company's level of customer service, as well as enhancing your own leadership skills. On Monday, Kristen Carroll of The LMC Group and Grace Limousine and Brett Tyson of BostonCoach will co-present a workshop on recruiting and retaining high-quality staff, especially chauffeurs. These two industry veterans will utilize proven methods and strategies to help you not only find, employ, and hold on to the kind of individuals you want on your staff but also learn how to be a better leader.

Both of Tuesday's in-depth, two-hour presentations come directly from The Ritz-Carlton Leadership Center, with "Leadership and Employee Engagement" starting up right after breakfast and "Memorable Customer Service" following lunch—and who better than the customer-service professionals at The Ritz-Carlton to help you learn how to engage your employees while instilling in them the leadership principles that will put your company ahead of the rest? You can see for yourself the kind of high-quality education we're packing into the retreat's second day: Learn more about "Leadership and Employee Engagement" by clicking here and "Memorable Customer Service" by clicking here.

As many business owners in the industry know, first-rate training from the likes of The Ritz-Carlton can often be cost-prohibitive; at our retreat, you can bring any member of your staff demonstrating a leadership mentality to reap the benefits this event offers.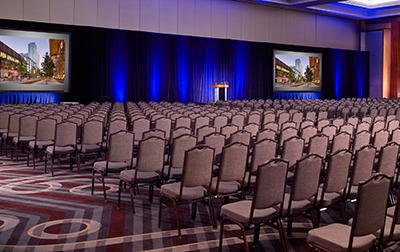 Following Monday's workshop, we'll embark upon a private tour of the Country Music Hall of Fame and Museum—which is seamlessly integrated into the Omni Hotel. Then it's off to the Hall of Fame Rotunda for drinks and a BBQ dinner before enjoying an exclusive concert in the Ford Theater—or what the Country Music Hall of Fame refers to as its state-of-the-art living room.

After The Ritz-Carlton's second training session on Tuesday, get ready for a whirlwind tour of Nashville. Take in some of Music City's most iconic sights and sounds when you visit Music Row, Riverfront Park, Broadway, Ryman Auditorium, the full-scale replica Parthenon, stars' homes, and much more. The remainder of the evening will be spent enjoying a honky-tonk crawl along Broadway, where we'll be making stops at well-known watering holes such as Robert's, Stage, Legends Corner, Whiskey Bent, and Silver Dollar Saloon. And if that's not enough, we'll mosey on over to Lynchburg on Wednesday to tour the Jack Daniel's Distillery to cap off the retreat.

With nearly 50 operators already registered, the retreat is almost a quarter full—and 2015 is only two weeks old. Once we have 50 registrants, the price of admission goes up. Call (856) 334-1988 for more information or to make sure you have a spot in our June 22-24 Executive Retreat.

[CD0115]