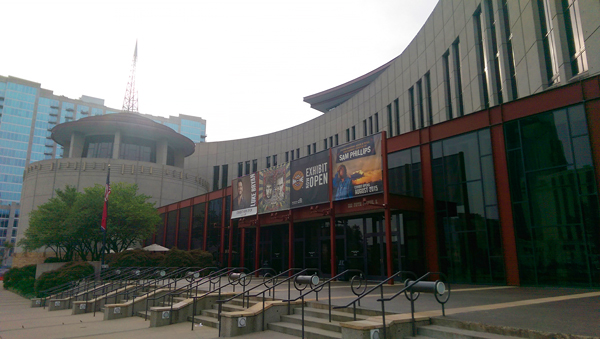 Nashville — The first-ever Chauffeur Driven Executive Retreat took Music City and the Omni Nashville Hotel by storm June 22-24, delivering high-quality education and citywide entertainment in equal measures—much to the resounding delight and benefit of our 200 attendees. Many thanks to Platinum Sponsors Turtle Top and The Tenney Group, and to all of our generous Gold, Silver, and Affiliate sponsors for their help in making this tight-knit event not only possible but also a success.

"The Nashville Retreat was the best gathering I have attended in years," said Terry Cox of Worldwide Transportation in Ft. Lauderdale, Fla. "The limited number of attendees allowed for closer mingling, targeting specific subjects, and getting deeper insight into common issues and opportunities—not to mention an openness and understanding of who a person is and what their company culture and values are."

The inaugural retreat kicked off with a workshop from recruiting and employee management expert Kristen Carroll of The LMC Group. With a focus on "Creating Demand for Top Talent," Carroll provided insight into not only finding and retaining a top-notch staff but also enhancing one's own leadership skills. Much of the session was devoted to the chauffeur position as a key role in any operation, highlighting why TNCs keep attracting drivers and how luxury chauffeured ground transportation can emulate that appeal honestly and to everyone's benefit.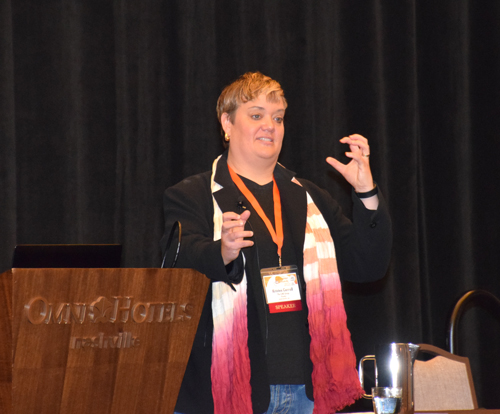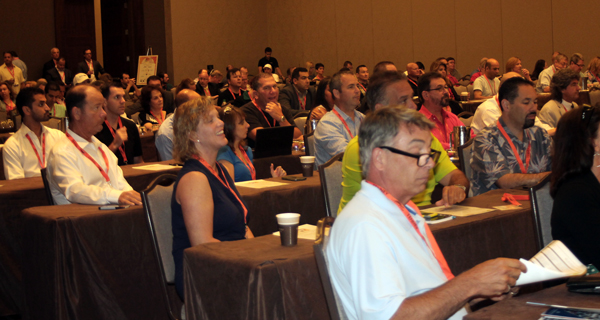 "The educational programs exceeded my expectations, with a great presentation from Kristen Carroll and the ideas associated with hiring top talent," said Ed Kahakauwila of L.A. Limousines & Transportation Services in Victoria, British Columbia.

Monday evening took full advantage of the seamless integration between the Omni and The Country Music Hall of Fame® and Museum, as our Welcome Reception in the museum's conservatory brought everyone together before the private tour of the CMHOF Museum began. After a whirlwind trek into country music's past and a few showcases highlighting its present superstars, the cocktail reception and BBQ dinner back at the conservatory made for a satisfying prelude to the evening's highlight: a private concert where singer/songwriter Phil Vassar rocked the intimate Ford Theater with original tunes and familiar covers alike. The amiable musician followed up his energetic set with a meet and greet punctuated by friendly conversation, a flurry of autographs, and oodles of photo opps.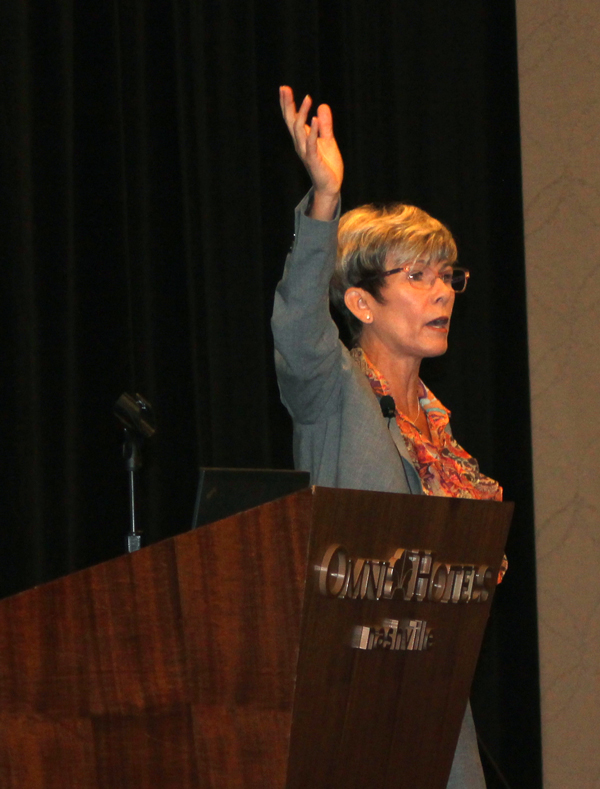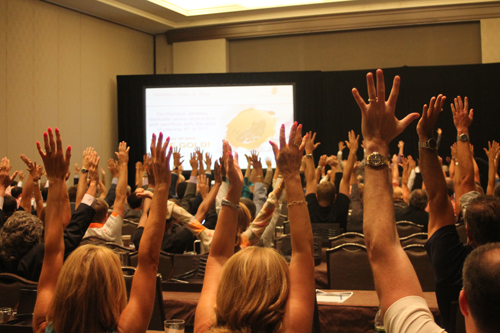 "Phil Vassar's concert was one of those "once in a lifetime" moments and a great experience," said Scott Woodruff of Majestic Limousine & Coach in West Des Moines, Iowa.

The next day saw two eye-opening, world-class presentations with Jennifer Blackmon of The Ritz-Carlton Leadership Center, "Leadership & Employee Engagement" and "Memorable Customer Service." Blackmon discussed the connection between fostering a respectful—and respected—staff and delivering a personalized customer experience that goes far beyond your clients' needs, whether they're explicitly expressed or not.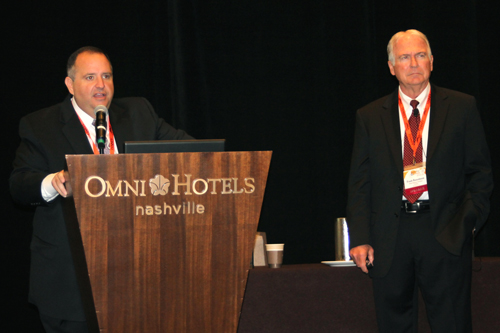 "The energy created by Jennifer Blackmon from The Ritz-Carlton Leadership Center had the ballroom buzzing," said Ron Stein of Exclusive Sedan Service in North Hollywood, Calif. "Her passion for both the "Leadership & Employee Engagement" and "Memorable Customer Service" seminars came home with us—in fact, we can't stop thinking about them."

Two very different tours were on the agenda for Tuesday: First up was a bus tour of the city that brought many retreat-goers face-to-face with the ways Nashville's history complements its modern flare. Once the buses—provided by Signature Transportation and Grand Avenue Worldwide--passed through the city streets surrounding the Omni, there were plenty of chances to see period architecture abutting modern high-rises, hear about how the Cumberland River has influenced the city as the road hugged its banks, learn how the old automotive factory at Marathon Village is now home to a range of contemporary businesses, and catch a glimpse of everything from government buildings to art installations to a full-scale Parthenon replica to the music industry's beating heart at many Music Row mainstays.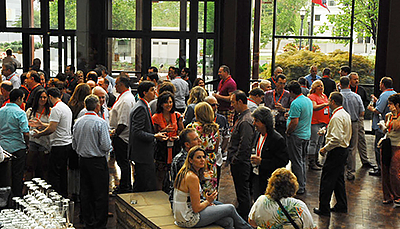 It was then off to the evening's honky-tonk crawl along Broadway, where spirits were flowing as freely as the live music and lively conversation. With stops at The Stage, Legends Corner, The Second Fiddle, and Silver Dollar Saloon (plus a few improvised visits to other watering holes along our route), the good times rolled on well past midnight.

"The nightlife was fun, and it was so great that almost everyone was together on Broadway," said Brianna Candeub of Park Avenue Limousine in Trevose, Pa.

Frank Rosenbaum of Global Business Strategies closed out the educational portion of the retreat with his workshop on "Maintaining Your Financial Edge in the Chauffeur Driven Industry." Drawing on his experience with the ground transportation industry, Rosenbaum discussed the ways a company can develop financial solutions while charting its own roadmap to overall increased value.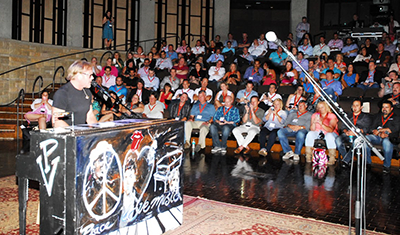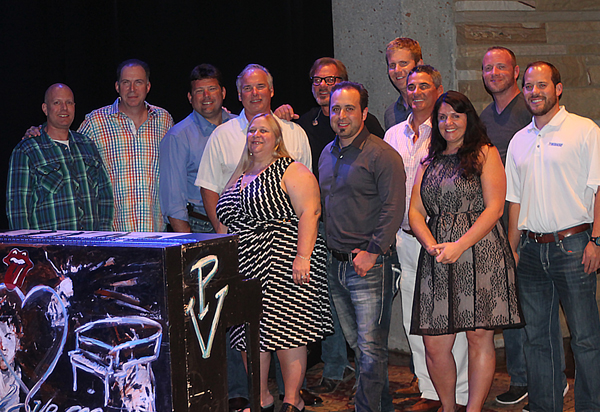 "There were great speakers presenting interesting, entertaining, and very useful information—even Frank Rosenbaum's presentation on a hard topic to cover kept my attention, and I learned a lot from it," said Barbara White of VIP Transportation Group Executive Chauffeured Transportation Services in Orlando, Fla.

We ended the Executive Retreat with a visit to Lynchburg, home of the Jack Daniel's Distillery. Each group got to spend some time in the historically evocative center of town and see the whiskey-making process up close at the distillery's sprawling property.

"The Jack Daniel's tour was phenomenal: I am now a whiskey connoisseur!" said Tracy Raimer of Your Private Limousine in Chicago, Ill.


We're hard at work finalizing the plans for next year's retreat in New Orleans, as well as making sure October's Miami Beach show brings you all the best education and most exciting entertainment you've come to expect from Chauffeur Driven's events. Check out our August issue for complete coverage of and loads of photos from our first-ever Executive Retreat—and with less than 100 days until Miami, don't forget to check out
chauffeurdrivenshow.com
for the most up-to-date information about the industry's most-anticipated show of the year.
[CD0715]