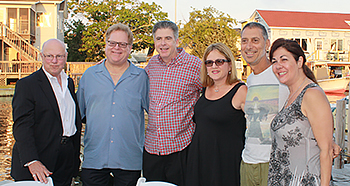 Nearly 150 members and supporters of LILA attended its annual BBQ at Charlie's Bar and Marina Lindenhurst, N.Y. — Nearly 150 people turned out when the Long Island Limousine Association (LILA) held its annual BBQ July 28 at Charlie's Bar and Marina. The summertime social outing provided an opportunity for operators, vendors, and family to spend an evening mingling on the water, as the venue overlooks South Oyster Bay.

CD's Industry & Brand Ambassador Philip Jagiela and Editor Madeleine Maccar both attended the event. Jagiela provided insights into the industry while Maccar spoke about Chauffeur Driven's October Miami Show. They also raffled off a pass to the show, which was won by Eduardo Plumas of Personal Preference Chauffeur & Limousine Service.

LILA President Robert Cunningham of Platinum Limousines said that the event started four years ago at a different location, eventually moving to Charlie's both for its privacy and because LILA Director Charlie Gandolfo of Dynasty Limousine owns the private waterfront establishment.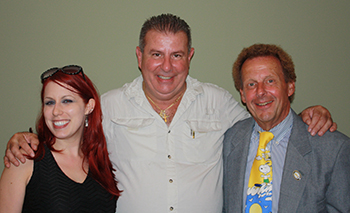 L to R: CD Editor Madeleine Maccar, LILA President Robert Cunningham of Platinum Limousines, and CD's Industry & Brand Ambassador Philip Jagiela "We've found that summer wasn't really a popular time of the year for meetings so we figured we'd spice it up a little bit with a free, informal event," Cunningham said.

While the association is planning another warm-weather favorite—its fishing trip, which saw a re-emergence last summer after skipping a few years—the next formal meeting will be held September 29 and already has a guest speaker on the schedule.

"For our next meeting, I've spoken to the president of the Long Island Wine Council, who will be attending our next meeting," Cunningham said. "The limousine industry isn't going anywhere, wineries are not going anywhere, and I want to work together with them."

Visit nslali.com for more information.

[CD0815]