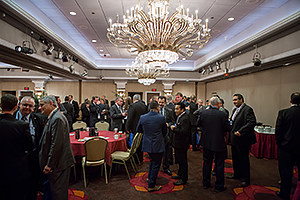 With literally weeks to go until the 2015 Chauffeur Driven Show in Miami Beach, Florida, this October 11-14, things are shaping up nicely for those who are attending the show to do some serious networking. In addition to our education, 70 percent larger show floor with nearly 100 exhibitors, unparalleled nightlife, and a spectacular host property at the Loews Miami Beach, there will be endless opportunities to catch up with old friends and meet new ones.

Affiliate business is the name of the game in the 21st century, and the relationships you build in the industry drive your business. It's why our Affiliate Central Global Partner Forum remains one of the Chauffeur Driven Show's most popular and well-attended events. The Forum will take place on Tuesday, October 13 from 10:30 am to 12:30 pm at the Loews Miami Beach Hotel.

This year's Forum, sponsored by A1A Airport & Limousine Service, will feature representatives from over 50 companies who will discuss affiliate opportunities with our show attendees. The participating companies hail from as nearby as Miami and all over the U.S. (including Alaska!), to London, Australia, Belgium, Switzerland, Italy, and more.

This networking forum allows attendees to have one-on-one conversations with the companies that they want to send their valuable traveling clients to, and to accept farm-out clients as well. Put your best foot forward as you expand your own affiliate network.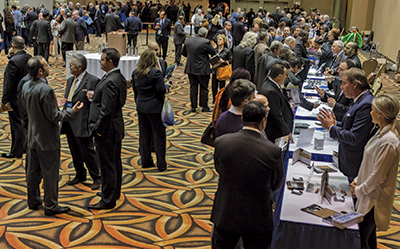 Also new for this year is our Women in the Industry Networking Reception, a laid-back and casual environment for all of the industry's female leaders to mingle and network like only women can. Our guest speaker, Kristen Carroll of The LMC Group, will debunk the myths about the oppression of women in business and share how they can leverage their unique traits for success. Come be inspired and empowered by the many great things that our industry ladies are doing. Sorry fellas, but this one is for the ladies. Open to all female registered attendees from all walks of the industry. Be sure to join us on Monday, October 12, from 6:30 pm to 8:00 pm.

We also have limited, last-minute sponsorships still available for the Women in the Industry Networking Reception. If you're interested in sponsoring the event, contact Jess Pavlow at jess@chauffeurdriven.com or call 856.452.0323.

One final reminder, if you haven't yet done so, visit chaufferdrivenshow.com/register to save yourself time before you arrive in Miami. Don't forget to book your hotel as well!

Visit chauffeurdrivenshow.com for all the up-to-the-minute information.

[CD0915]