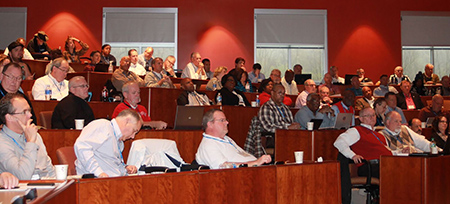 The two-day seminar included classes on safety and other educational sessions Ashburn, Va. — The United Motorcoach Association (UMA) held its 12th annual Safety Management Seminar December 2 and 3 at the National Transportation Safety Board's (NTSB's) training center in Ashburn, Va. UMA has held the seminar on a yearly basis since first identifying a need within the ground transportation industry. Its specific topics vary based on current demands but always aim "to assist motorcoach operators with safety and compliance," according to Terri Tackett, UMA's marketing and membership director.

In addition to agency updates from the NTSB, Federal Motor Carrier Safety Administration (FMCSA), and Transportation Security Administration (TSA), the day-and-a-half seminar also featured educational sessions.

"We kicked the seminar off by discussing proactive approaches to loss prevention, which included strategies and discussions on prevention programs, such as safety committees, cause analysis and establishing safety cultures," said Vic Parra, UMA president and CEO. "We also had a session on OSHA (Occupational Safety and Health Administration)." One of the other sessions, "Drivers Wanted: How to Get Them Coming to YOU," was popular, as it seems that everyone needs drivers and there are not enough of them. This topic shared some successful strategies that will help set the companies that attended this apart from the competition and it will make drivers take notice."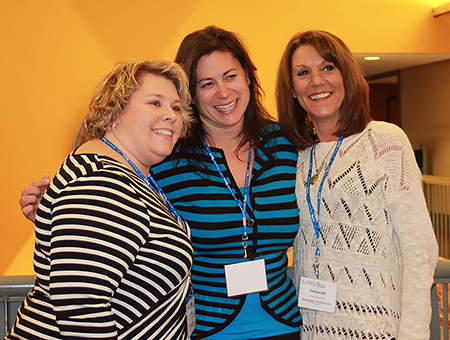 Event-goers benefited from plenty of networking opportunities Other topics included "The Politics of Safety," "FMCSA Update," and an Electronic Learning Device (ELD) panel, "What the Salesman Didn't Tell Us."

"The seminar is capped at 140 attendees, which allows for a small, personal gathering where individual questions and concerns can be presented, so operators can walk away with solutions to real-life problems," said Ken Presley, UMA vice president of industry relations and COO. "There's a fairly even split between those who frequently attend the seminar to stay on top of changes in the industry and its regulations and those who may not necessarily be new operators but are participating in the event for the first time."

"It was definitely a success this year," Presley added. "The event was sold out, and many attendees gave us great feedback and said that it was the best program that we have had so far."

UMA's next big event will be Motorcoach EXPO, now in its 31st year, in Atlanta, Ga., from January 31 to February 4.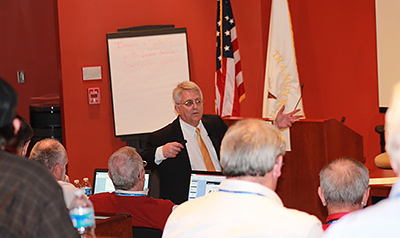 UMA Vice President of Industry Relations and COO Ken Presley delivers one of the event's seminars "The UMA EXPO show floor is 99 percent sold out, and each year UMA completely overhauls the entire program to make sure every education topic is current and helps meet today's demands. This year, the show also has new networking programs. We also have brought back the FMCSA listening session to the UMA State Association summit."

"The UMA Motorcoach EXPO is a show that can benefit not only those in the motorcoach industry but also livery operators who are interested in expanding their fleets to include buses." Said Parra.

"For [chauffeured transportation] operators, it's a great venue if they're thinking of getting into bigger equipment," he said. "They can see the vehicles on the show floor, and they can attend our sessions to learn about them. The motorcoach industry does transport passengers, but it is a different world with all the regulations this industry needs to think about, so this show is a great learning resource for anyone starting out in the bus and motorcoach business."

Visit uma.org for more information.

[CD1215]