Traci Raimer, Founder and Owner of CTGChicago — Chicago's Transportation Group (CTG), founded and owned by Tracy Raimer and Terrin Lange, has purchased Deerbrook Limousine Services, a Libertyville, Ill.–based livery company. This strategic acquisition positions CTG well throughout the Chicagoland area, adding an additional $1.5 million to their managed book of business.

The purchase of Deerbrook Limousine marks an exciting expansion of their vision for CTG.

"Our world is in a time of change, and a shared economy or shared resources are becoming the norm in several industries, including the livery industry," said Raimer. "The opportunity to offer our vast array of benefits to Deerbrook Limousine's clients will be exciting as we roll out features they haven't been accustomed to, such as global reservations and group transfers anywhere in the world."

Deerbrook Limousine's founders, Lois and Douglas Harvey, have a long-standing friendship with Lange. The purchase, which was assisted by Kristen Carroll and Hannah Haverdink of The LMC Group, was a smooth and natural progression. Both parties anticipate a seamless transition.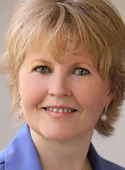 Terri Lange, Founder and Owner of CTG"The only people I would trust to send our clients to are Terrin Lange, Tracy Raimer, and the team at CTG," said Lois Harvey. "We are confident that our business and our clients will be in the very best of hands with this professional team always willing to help with any needs they may have. I know our clients will enjoy the new technology presented at CTG as well. Our clients deserve the best!"

Lange also commented on the significance of the changeover.  "The Harvey family of Deerbrook Limousine have been personal friends of mine for many decades, so devising an agreement that worked for both of us was very important. I know it was a difficult decision to sell instead of keeping the business in the family," she added. "But as we all know, our industry is rapidly changing, and their desire to meet the needs of their clients made the timing perfect for this new step."

Deerbrook Limousine will maintain its name and identity with the added benefits—such as electronic receipts, invoicing, nationwide reservations, updated technology, and fleet--CTG offers its clients.

The acquisition of Deerbrook Limousine marks a new opportunity and direction for the company. CTG is actively looking for new members to partner with to serve customers throughout Chicago and the surrounding areas.

Visit chicagostransportationgroup.com for more information.

[CD0516]