Denver — Hermes Worldwide recently announced its acquisition of Integrity Worldwide Transportation, based in Commerce City, Colo. Financial terms of the agreement were not disclosed. This sale makes Hermes Worldwide the second largest corporate ground transportation company in the state.

In addition to the various corporate accounts gained through the transaction, Hermes Worldwide will now have a larger footprint in the private aviation and entertainment markets, as well as a larger fleet of approximately 35 vehicles. The acquisition also adds a chauffeur staff with more than 75 years of experience combined.

Hermes Worldwide will also relocate to Integrity's 11,000 square foot facility, where both companies will operate with room for growth.

"We had outgrown our current facility two years ago and had been actively searching for a new location in a tough market for commercial real estate," said Jorge Sanchez, president of Hermes Worldwide. "We were delighted when this opportunity presented itself to both find a new location and immediately expand. The prior management team at Integrity leveraged their industry experience to quickly build an experienced team and as we did our due diligence it was becoming more apparent this was going to be a great opportunity for the combined companies. We are excited to bring on their experienced employees and look forward to their contributions helping Hermes continue to realize our growth plans."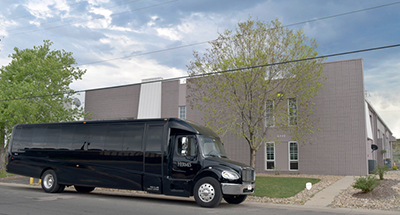 Integrity's clients will also benefit from global transportation availability through Hermes Worldwide, which is currently undergoing a switch to a Cloud-based phone system and upgraded reservation software, making them better suited for today's mobile business world. Sanchez has also asked Integrity owner Don Eisler to stay onboard to assist with the transition. While he is welcoming the additional freedom the acquisition has provided him from day-to-day
operations, Eisler has no timeline for departure and will continue to chauffeur for the company.

"Having been in the corporate limousine business for over 20 years, I was seeking an opportunity to
help expand on what Integrity was able to offer its clients and position ourselves to better compete in a highly competitive market," said Eisler. "It was important we found a company to join forces with that is young, energetic and very integrity minded with a cutting-edge knowledge of the new technology necessary to advance in this industry. After examining the local market I felt Hermes best fit that profile. With Hermes' additional vehicles for group movements, global ground transportation network, and ancillary meeting services, I felt Integrity clients would be well served for many years to come."

Visit hermesworldwide.com for more information.

[CD0516]