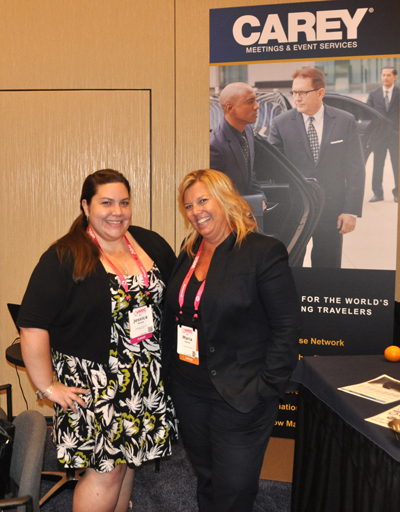 CD's Director of Events Jess Pavlow (left) with Carey International's Director of Global Sales Maria Charno Atlantic City, N.J. — From June 11-14, Meeting Planners International (MPI) held its 2016 World Education Congress (WEC) in Harrah's Waterfront Conference Center, and CD's Director of Events Jess Pavlow was on hand for a convention that offered certification opportunities, more than 80 educational sessions, insights from an array of speakers and peer conversations, and more, all crafted to benefit the meetings industry.

The event drew more than 2,000 attendees—44 percent of whom were planners and 56 percent were suppliers—to the New Jersey seaside town.

WEC, which is MPI's annual signature event, kicked off its first day featured a schedule packed with specifically targeted forums and chances to get more hands-on education through the event's on-site certification programs. That evening, the welcoming celebration took to nearby Bally's Beach Bar to end the first day with some high-energy networking.

Sunday saw opportunities like a session where first-time attendees learned how to get the most from their inaugural WEC experience, both the open general and numerous concurrent educational sessions, as well as several by-invitation groups that focused on specific facets of the industry. The open session included a discussion with SXSW's Executive Director and Lead Planner and a presentation from Keynote Speaker Amy Blankson, the co-founder of GoodThink.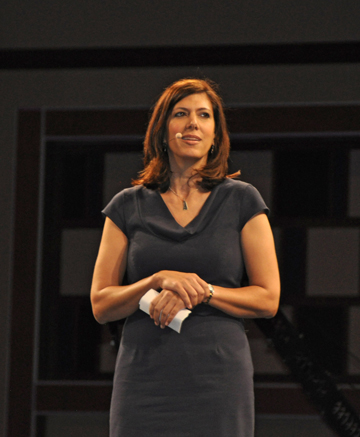 Comedienne and former Miss New Jersey Dena Blizzard was the host of MPI's 2016 WEC After a morning of assemblies, research presentations, and classes, Monday afternoon's RISE Awards presented seven awards across three categories—individual achievement, community achievement, and organizational achievement—to meeting and events industry professionals who have demonstrated exceptional achievements.

"We salute each of these leaders who were nominated by their peers for outstanding contributions and performance," said MPI President and CEO Paul Van Deventer. "Their achievements will be recognized within our global community for years to come."

The conference's final day capped off the event with highlights that included the Innovation Showcase, MPI Town Hall, and a preview of MPI's 2017 WEC—and a closing night celebration that took the party to Harrah's poolside.

The 2017 WEC will be held in Las Vegas at the MGM Grand from June 19-22.

Visit mpiweb.org for more information.

[CD0716]