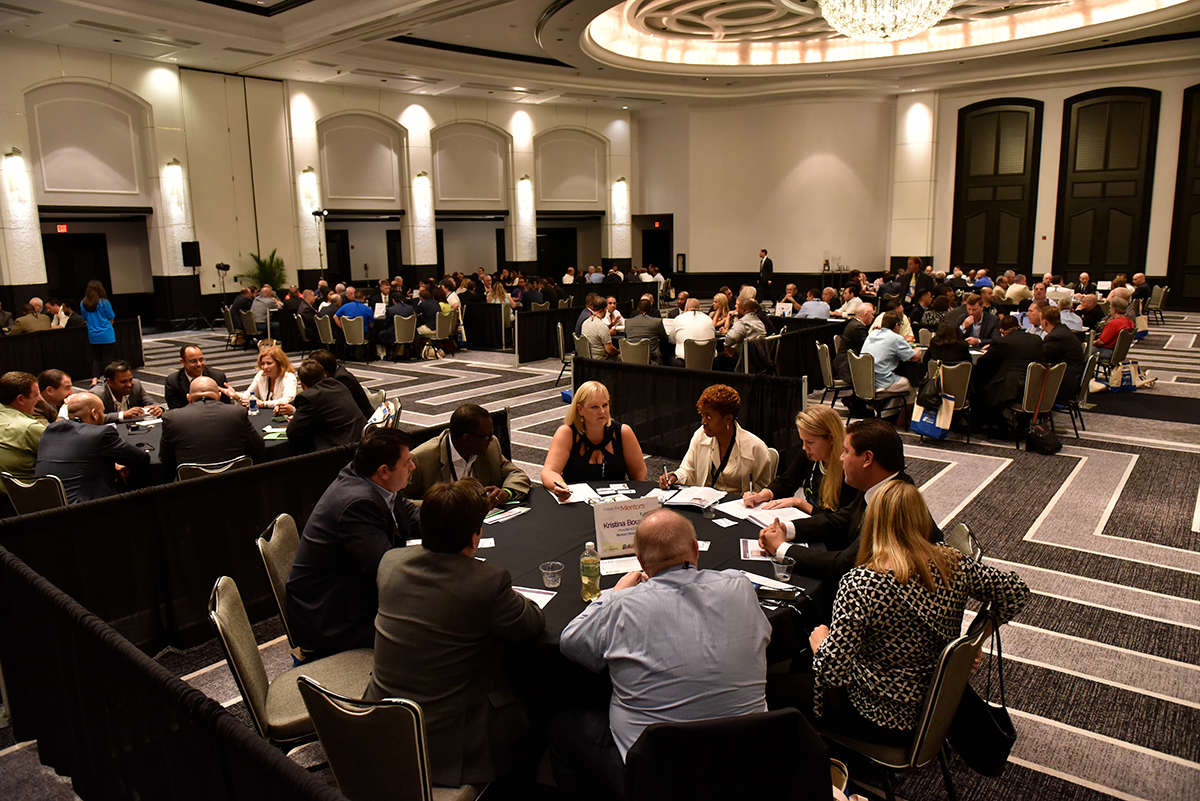 It's less than a week away from the 2016 CD Show in Washington, D.C., and if you're like us, you're in full-preparation mode, firming up your plans and finalizing your schedule. But if you haven't signed up for our pre-registration events, now is the time. The clock is ticking and remaining space is limited.

On Sunday, one of the most popular mainstays at the CD Show makes its return: The Operator Mentoring Program, sponsored by Grech Motors. If you haven't already claimed your space at this mutually beneficial roundtable of peers and industry veterans alike, there's still time! Head on over to chauffeurdrivenshow.com/mentor-registration-signup.html. Space has been filled with many of our mentors, but there's still time to pre-register to learn from some of the most recognized operators in the industry. A few slots are still open for:
Alan Candeub, President of Park Avenue Limousine
Eric Devlin, President of Premier Transportation
Jon Epstein, President of Royal Coachman Worldwide
Joe Ironi, President of Global Alliance Worldwide
Kyara Kahakauwila, VP Operations of LA Limousines
Steve Qua, President & CEO of Company Car & Limousine
Tracy Raimer, Founder/Managing Partner of Chicago's Transportation Group
Ron Stein, President/CEO of Exclusive Sedan Service
Mike Zappone, President of All Transportation Network
Don't forget that pre-registration is a must this year, as there will be no onsite registration for this event.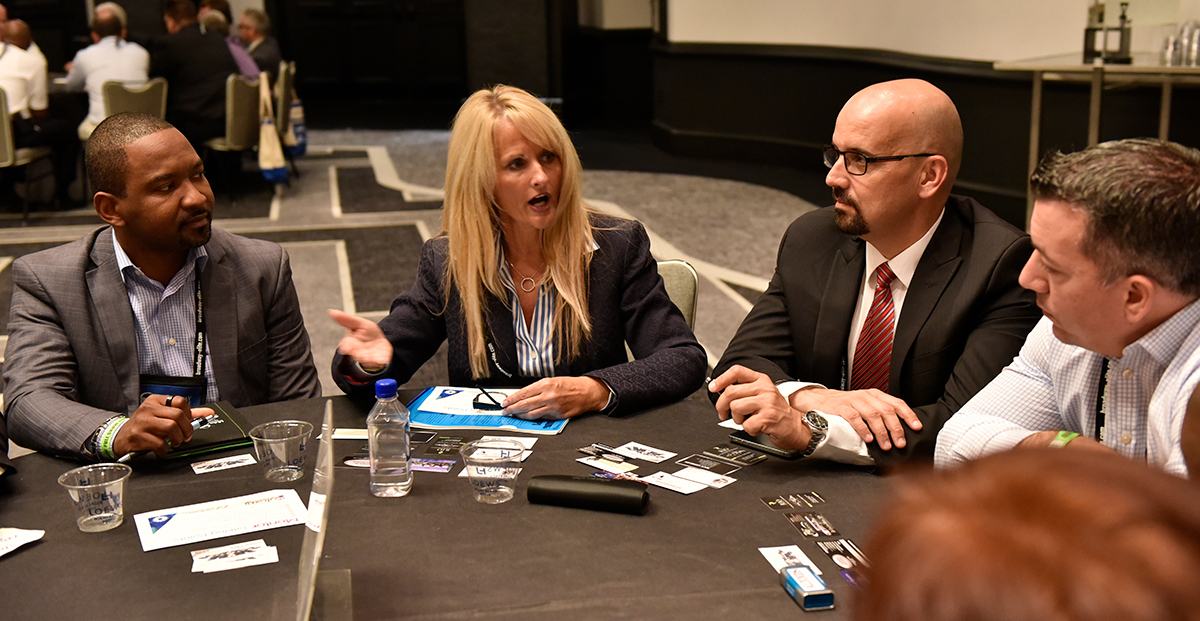 On Monday, the debut Benchmark Breakouts promise to be the most highly anticipated offerings we've introduced at our shows. If you've ever wanted to hash out your biggest issues or most pressing questions with others who share your revenue bracket, job title, operational focus, or compliance concerns, this is your chance! Space is limited, and a number of groups are full.

If you want to confer with your industry peers in moderated benchmarking groups covering a whole range of topics, pre-register now! This is another event that will not accept onsite sign-ups so visit chauffeurdrivenshow.com/show-information/benchmark-breakouts.html to make sure you're a part of the conversation.

To make the most of your visit to Washington D.C., this year we'll be offering tours of the nation's capital before and after the show. With transportation generously provided by Reston Limousine, our complimentary three-hour tours will bring you to some of Washington, D.C.'s, most iconic sites. At noon, 4 p.m., and 8 p.m. on Saturday, October 8, and 2 p.m. on Wednesday, October 12, you'll have a chance to visit an impressive roster of military and presidential memorials, and learn more about the likes of Ford's Theatre, Arlington National Cemetery, the Washington Monument, and so much more. Head to restonlimo.com/events/cd2016citytours to sign up now.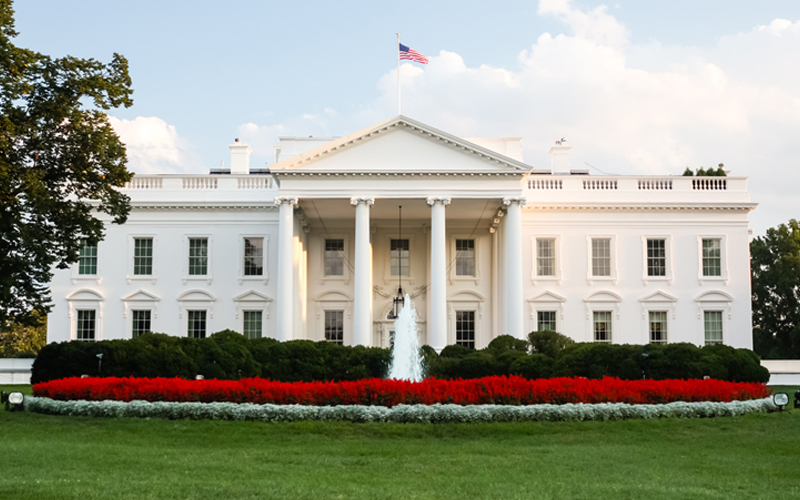 Now live and available for download on both iOS and Android operating systems, our show app is an indispensable tool to find all the maps, schedules, speaker information, and event descriptions you'll need for next week's show. Sponsored by North Point Transportation Group, the app not only allows you to instantly connect with other attendees so you can network on the go, but also has a brand-new feature that will make keeping track of all your new contacts a snap. Our first-ever lead retrieval system breaks new ground in trade show networking by letting you just scan the QR code on your fellow attendees' badges to organize their contact information right in your phone. With this upgrade, you'll get the peace of mind of not having to worry about losing or shuffling through business cards—or forgetting your own back in your room—plus the benefit of not missing a beat while getting to know a potential new affiliate or vendor partner.

While space is limited and time is short to pre-register for select events, you still have a chance to join in the excitement. Register now online and join us for a show that promises the incredible education, non-stop networking, buying opportunities, and awesome nightlife CD brings to the industry every year. Visit chauffeurdrivenshow.com to register now—we can't wait to see you in D.C.!

[CD1016]