Details

Category: Industry News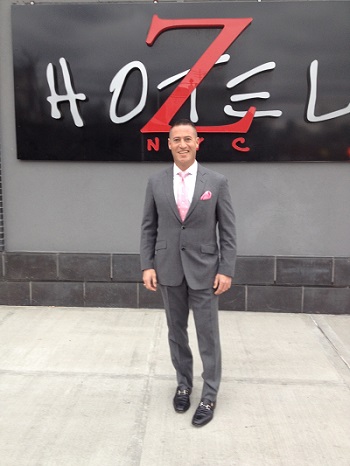 Sergio Sanchez Joins Ben's Long Island City, N.Y.—Ben's Luxury Car & Limousine Service announced that Sergio A. Sanchez has joined the company as its new general manager. Sanchez brings over 26 years of experience in the ground transportation industry to the company, which is located in the Z Hotel in Long Island City, N.Y.
His experience in the industry impressed President Pini Gardi. "Sergio is a true professional. I feel he has the right mind sense to make Ben's successful, and I believe in him on a business and professional level," Gardi says.
Working in the transportation industry runs in Sanchez's blood, dating back to when his grandfather was a cab driver. Sanchez started his career as a chauffeur during college, working his way up to become an account manager. From there, he found much success, which led to a position as vice president of sales and marketing for a black car company in New York.
Sanchez was also general manager of Partners Executive, eventually being promoted to Executive VP. During this time, Sanchez also helped found Luxury Based Operators of America Association (LBOA), where he met Avi Mazouz, VP of Ben's.
"It is because of the past experience of working with Sergio within LBOA that I had the opportunity to get to know his character and view his leadership skills. I feel that Sergio has what it takes to bring Ben's to the next level" says Mazouz.
"I am particularly excited by the challenge of taking on a big venture for such a well-established company like Ben's" says Sanchez. "I'm optimistic that with all the resources and dedicated ownership at the company we'll be well on our way to experiencing growth and meeting goals for the future in no time."
Sanchez's charitable work will also continue to be a major part of his life, as he is a part of the Jorge Posada Foundation, Ron Darling Foundation, and the Latin Women Empower Faces. In his spare time, he enjoys golfing, boating, and spending time with his children.
Visit benslimo.com for more information.
1/14
Details

Category: Industry News
Houston, Texas—Elite Limousines of Houston announced in early January that it had acquired Mike Turner's Quality Chauffeured Limousine in Houston. "Mike has a quality book of loyal frequent travelers," says Renzo Ormsbee, president of Elite Limousines of Houston. "Acquiring Quality gives us a strong book of great clients, several cars, another high caliber chauffeur in Mike, and also gives us a segue into the niche market of personal protection and security in Houston." "I enjoy being a chauffeur, but handling the business side of things can sometimes effect my availability to service my clients' needs, especially during peak periods. My wife practically demanded that I get this deal done before the upcoming rodeo season in February," says Turner, about the sale of his company. "I have known Renzo for some time and we have been discussing this deal for a year or so. I knew that Renzo and his team are the type of people that could service my clients professionally. By becoming part of the Elite team, I gain the depth and economy of scale that I need to provide better service to all of my clients, who have become friends." "This is our third acquisition in the last 3 years." said Ormsbee. "Owners have come to me because they know that I have the people and procedures in place to handle their clients the same way they would. They have established relationships with their clients and don't want to let them down, even as they exit the industry. I am proud that my company is viewed positively by my industry peers and we'll continue to do what's required to keep that reputation." Visit
elitelimohouston.com
for more information.
1/14
Details

Category: Industry News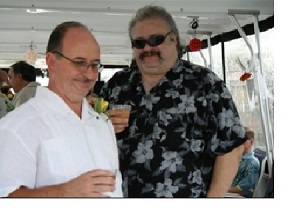 Charlotte, N.C.—
Dante Nobili, a longtime dispatcher for Rose Chauffeured Transportation, passed away at his home in Charlotte on December 9 following a battle with cancer. He was 50. Nobili joined the company in January 2007 after a long career in logistics for several major transportation companies. He is remembered as a loyal, hard-working, and outspoken man with a tremendous sense of humor. "Dante was one of the funniest people I've ever met," says Anthony Parrott, a friend who worked closely with Nobili. "He seemed like a big scary bear on the outside, but really he was the nicest guy." Mohamed Suliman, friend and co-worker, agrees. "A tough guy, with a big, loud voice," he recalls, "but inside he was a huge teddy bear with the noble heart of a child." Outside of work, he was an accomplished saxophonist and a good friend. Dante is survived by wife Vicki Nobili.
1/14