BY SUSAN ROSE
When the Chauffeur Driven Show blew into Atlantic City this past November, even CD staff were astounded by the positive vibe and kinetic energy happening at the Trump Taj Mahal. As the youngest contender amongst the East Coast shows, it was Chauffeur Driven's goal to pull out all the stops to bring attendees the finest quality education, networking, entertainment, vehicles, and services. By all accounts, this was the fresh air that the industry craved. Many thanks to our Title Sponsor, The Lincoln Motor Company (see a full list of our sponsors at www.chauffeurdrivenshow.com).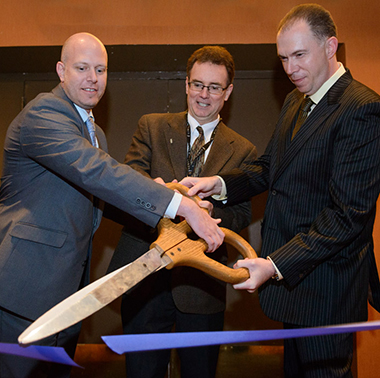 As our first show, this was the opportunity to mix it up, test the waters, and really challenge ourselves to think differently about the needs of the industry—now and moving forward. We knew there were some essentials that we had to have: all under one roof for less time spent traveling between venues and more time learning and networking. We knew it had to have all the best speakers and the most relevant topics. It had to include some downtime, but also lots of opportunities to let loose and have some fun. Four days, nearly 100 exhibitors, 50+ sponsors, and over 1,500 attendees later, the show was a smashing success and the clear choice of the chauffeured ground transportation industry. Thank you to our incredible attendees!

"Congratulations on a great show. I think you surprised a lot of the naysayers who thought you couldn't pull off a successful show that size on your own. Not only did you do it, you excelled at it. I wish you nothing but continued success in the years to come and bigger and more awesome shows," says David Brown of Premiere Transportation Group in Albany, N.Y.

Others definitely agree. "The Chauffeur Driven Show was a homerun! The whole CD staff put together a great product, and it showed. Everyone I talked to was very encouraged by the layout, the structure of events, and most importantly, the informative content that was provided. The buzz is out there, and I am sure only time will reveal that CD is the official 'East Coast' show!" says Michael Barreto of Flyte Tyme Worldwide in Mahwah, N.J.

Chauffeur Driven drew attendees from all over the world—15 countries in all—to prove that the show had a true international appeal. This was the place to meet and form relationships with affiliates from around the globe—not only at our wildly popular Affiliate Central forum, but also in every corner of the show. Networking happened at each of our parties, over our free buffet lunches, and on the show floor. Two associations—Minority Limousine Operators of America and Limousine Association of New Jersey—and two major networks—Music Express Worldwide and EmpireCLS Worldwide Chauffeured Services—even hosted their meetings during the show.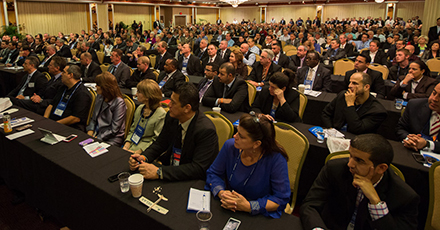 "I would just like to take a moment to thank [the Chauffeur Driven] team for an excellent show. Being from London, other shows that we have attended have not really had any workshops or seminars that are suitable for a global market, however we were able to take great ideas, inspiration, and knowledge and apply them to our business in the U.K. You made us feel so welcome, and we cannot wait to see what's going to happen next year," says Samantha Appleyard and Richard Taylor of Pegasus Executive in London. The Chauffeur Driven team drew on the experience of over four dozen industry leaders through our various committees to carefully craft the events and ensure that attendees were getting the best bang for their buck. It began with a reasonable price to attend—a special rate that included all hotel accommodations, a free shuttle to and from Philadelphia International Airport, incredible parties, and buffet-style meals. But it didn't stop there.

Education: The Cornerstone of the ShowOur Education Committee helped create a program with over 20 hours of educational seminars on all of the most pressing industry issues, including traditional seminars, hands-on workshops, and Micro-sessions on the show floor. Every session, even the earliest of starts, was packed with operators hungry for knowledge. Thanks to Jason Sharenow of Broadway Elite Chauffeured Services Worldwide for serving not only as chair of the committee, but as moderator at the show. Our all-star lineup of industry speakers and presenters hit on topics such as "Securing, Preparing for & Executing Large Scale Events," "Working On—Not In—Your Business," and "Optimizing Your Business for Greater Profitability." Our Technology Panel also included special guests Mark Stewart of Greater California Livery Association and Matt Daus of International Association of Transportation Regulators, both of whom discussed the biggest industry topic: Uber. Daus' message—unify now against the threats of Uber—was clear. Thanks to sponsor FASTTRAK Cloud Technologies.

"Let me just say that the show was the best! The educational seminars were right on the mark, and having the right presenters was priceless. I took back a to-do list and learned so much. Our company will be an avid supporter," says Barbara White of VIP Transportation Group in Orlando, Fla.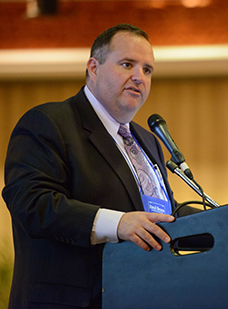 "I just wanted to congratulate you on the show and magazine. I enjoyed the show and thought the small breakout sessions [Micro-sessions] on the exhibit floor were smart, especially to locate them near the association pavilion. Great show!" says Anthony Onorata of Adamo Limousine in Allentown, Pa.

Of course, an essential component of any good educational program includes inspiration, and the Chauffeur Driven Show delivered that as well. On Monday, attendees met Apple legend and Keynote speaker Guy Kawasaki. His empowering speech was a blend of real-world experience, practical application, humor, and, in some cases, tough love—but all geared toward delivering an immediate takeaway for any operator. He even introduced attendees to Glympse, an app that allows your chauffeur to share his location with a client. Thanks to sponsors Don Brown Bus Sales and Grand Avenue Worldwide.

No one can forget the memorable and no-holds-barred State of the Industry with David Seelinger of EmpireCLS, who advocated for the industry's hardworking frontline employees: chauffeurs. Seelinger also touched on Uber and the technology that is captivating our industry. Always an incredible speaker, thinker, and industry intellectual, it's not hard to understand why it was standing-room only (we seriously couldn't fit in any more chairs!) and that attendees are still talking about his riveting speech a month later.

"I have been attending shows for over 13 years, both West and East, over 20 shows total. My wife and I both felt that in terms of content, value, networking, events, and just plain fun, this was the best show ever. I agree with David Seelinger and numerous others: this is the only show to attend on the East Coast," says Doug Pooley of Colorado Limousine in Denver, Colorado. The Chauffeur Driven Show also included the industry's first Operator Mentoring Program in which 14 of our greatest leaders shared their knowledge with other like-minded operators who want to take their businesses to the next level. In the collaborative sessions, the small groups met and discussed everything under the sun about building a better service. Thanks to sponsor Don Brown Bus Sales.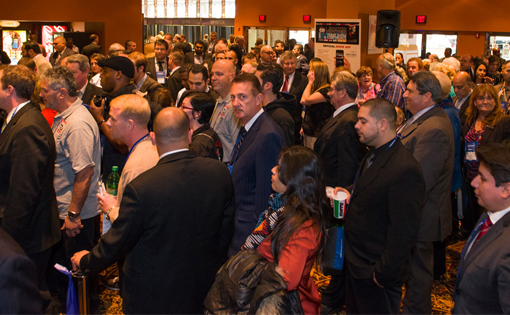 "I cannot stop talking about the Chauffeur Driven Show! Everything was excellent and I am still super inspired. I soaked up as much information as I could and took many notes, and am anxious for the video from Keynote Speaker Guy Kawasaki and the audio from the sessions. I learned more than ever and my staff is so pumped up to experience and implement everything here at Blackhorse Limousine. I loved the Mentor groups, the Micro-sessions, everything. Not only did your show inspire me so much in that we learned more than in any other show, but it also had the best genuine entertainment as well. So much fun and [above all], there were zero conflicts or drama. The energy was just incredible. Great show!" says Claudia Corona of Blackhorse Limousine in Cypress, Texas.

Schmoozing, Chauffeur Driven StyleSpeaking of collaboration, we know that shows are the place where attendees come to connect with affiliates, expand their networks, and catch up with old friends. Affiliate Central, our global partner forum featuring 40+ operators from all over the world, was the place to find new connections in a casual environment. Thanks to sponsor Limo Anywhere.

Of course a little food and drink never hurts when it comes to networking, so we gave attendees several opportunities to mingle while enjoying some music, games, and libations. Our kick-off party, Carnival Faire, featured tons of fun games, all of the popular carnival eats, and a DJ for getting folks on the dance floor. Thanks to sponsors Battisti Customs and Crown Chauffeured Transportation Worldwide.

Monday night was capped off with the much-anticipated Boardwalk Empire party, a throwback to the Prohibition Era. Attendees dressed up in their best '20s inspired attire and partied to the sweet sounds of our live jazz band (joined later by the enigmatic Matt Daus, who showed us his wild side and mad skills). Thanks to sponsors AJL International and Ambassador Transportation Group.

Chauffeur Driven also took a moment to honor industry icons, Tom Mazza and Dean Schuler. Taken from us far too soon, their indelible mark shaped the industry as we know it, and they'll never be forgotten. Through a mix of silent, chance, and live auctions items—including sports collectables; vacation packages; autographed guitars, CDs, and shirts from music legends; and even the cover of Chauffeur Driven—over $31,000 was raised for the ALS Association to support those who are afflicted with the disease and to help find a cure. Thanks to sponsors Broadway Elite Chauffeured Services Worldwide and Carey International. Buffet-style lunches also kept the camaraderie and networking going. Monday and Tuesday afternoon, attendees rested their tired feet and enjoyed hot lunches that helped to fuel up and charge ahead with the next events in the packed schedule. Thanks to sponsors Titus Leasing, Acton Fleet Sales/SoCal Penske, EmpireCLS, and Grech Motors.

Products, Services, and Technology, Oh My!Did you think we were kidding when we said our show floor was sold out? The floor was filled with wall-to-wall buses, sedans, Sprinters, and all of the industry's most popular vehicles. A dozen associations occupied our Association Pavilion—also the location of our Micro-sessions—for updates on the local legislative front. Our comprehensive show app, sponsored by North Point Transportation Group, helped attendees navigate the entire show but especially the show floor. All of the exhibitors' contact information was available at their fingertips. Of course all the latest product, service, and technology vendors for chauffeured ground transportation were there with demonstrations on how they can help your business. It was hard to beat a great show-only deal!

With this amazing event under our belt, this isn't no one-and-done trade show. We're already getting to work on our 2014 show, which will take place again at the Trump Taj Mahal in Atlantic City next November 2-5, 2014. Believe the hype ... you won't want to miss it next year! [CD12.13]