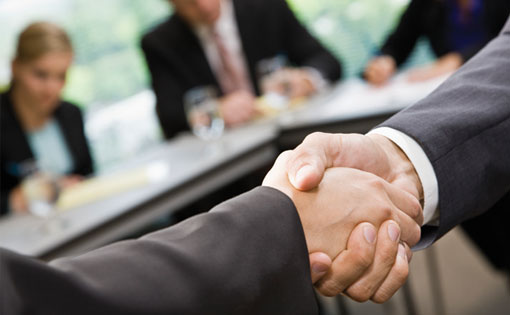 Over the past 12 years, the way companies buy products and services has transformed into a complex and expensive process. As a result of the economic decline, corporate abuse (e.g., Enron and Tyco), and world events that had a direct effect on the global economy, rules and regulations were instituted to control the way the government and corporations spend money. No longer are products and services purchased on a handshake. No longer can a dinner out with a client determine the outcome of making the sale. No longer can we go baring gifts to our clients in the hopes of winning their business. Enter the world of the request for proposal, or RFP.

The RFP process has in and of itself transformed over the years, as it has moved from the responsibility of individual departments doing the buying, such as a managed travel department, into a procurement or strategic sourcing department. As a result of this migration, all products have been purchased using the same criteria, even though buying a service is completely different than buying bulk pencils. In other words, services like travel and ground transportation are now looked at and purchased as commodities, and the RFPs have become more tedious as they include information, some of which may be completely irrelevant to the services provided. Consequently, responding to RFPs has become an expensive exercise and one not to be taken lightly.

Before you make the decision to respond, ask yourself some very ­important questions:
Do I have a relationship with the prospect that is going out to bid or is it a "blind" RFP?
Do I have a thorough understanding of what the prospect expects from my company?
Am I able to provide these services/products today?
Do I have the resources to respond to and follow up on the RFP?
Read the Fine Print First
It is no secret that when a service provider receives an RFP from a corporate client, the first response is to fill out the Intent to Bid form and send it back immediately agreeing to participate, even before the RFP is completely and thoroughly read. This knee-jerk reaction could not only be a waste of your company's resources, but it could also damage a relationship with a prospective client before you start. Many times service providers commit to participate in the RFP process only to find that they are not able to adhere to the provisions requested and specified by the client after they read the RFP. Not only is it embarrassing to retract your commitment to participate, but it also leaves the prospect with a less than admirable respect for your company.

As mentioned earlier, some of the information included in an RFP may seem foreign or have no relevancy to your business—or so you may think. It is important to remember, especially when dealing with purchasing or strategic sourcing departments, that those personnel do not understand your business. Before responding to an RFP, read it! Most RFPs allow for questions, and it is in your best interest to follow up and get all the information you need before proceeding. Many of my buyer colleagues are surprised at how many providers do not ask questions and often wonder, both by the lack of questions and many of the irrelevant responses, if the provider even read the RFP.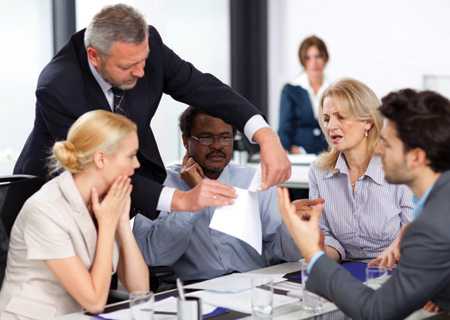 Set Up a Meeting
Not having a relationship or never having spoken with a prospect decreases your chances of winning an RFP considerably. When I worked for many years in Corporate America, I would have to provide a compelling reason to my leadership team before I was granted permission to respond to a blind RFP. No matter how good the RFP, we lost at least 85 percent. The reason that your chances decrease in this situation is because there is no personal touch to your RFP—relationships still do matter. You have not had the opportunity to hear their needs in their own words. You cannot observe their body language as they speak. You do not have the opportunity to establish a common ground. The incumbent, on the other hand, already understands the client and knows what the company likes and wants. This is why it is imperative that you attempt to meet with the client. However, since many companies go out to bid as a result of regulations, it often means that the RFP process is just an exercise and the incumbent will remain as their provider if a buyer refuses to meet with you.

Not "One Size Fits All"
I have seen so many RFP responses come back with answers that do not address the needs of the buyer. Every RFP is different, and there is no way that the process can be started without carefully reading the expectations of the client first. Each has to be specifically prepared for the situation—it can't be the same old RFP sent to every client. Take the time to get to know the business you are serving. Look at the website and read its mission statement. Make sure that your company will blend well with the culture of the client, which includes everything from your uniform to the type of vehicles you use.

In my business, I put out about 60 RFPs per year to hoteliers. My RFPs are very clear about my needs and specifications for them to win my business, and it is very frustrating when I get responses that obviously meet none of my expectations. That property will usually come off of my list as a potential vendor in the future. It is more frustrating when the property commits to responding then retracts because it doesn't fit the criteria. Even though I give myself a buffer by adding extra vendors, those that drop out have wasted my time and money.

Don't Overpromise
It is not OK to promise a service requested by the buyer, knowing that presently you cannot deliver it. The typical RFP process takes about three months from start to finish, but once the decision is made, most buyers are looking for a close to immediate implementation. If you promise something that you cannot provide right away, thinking that if you win the business you will "find a way," that is a huge mistake and a costly gamble. It's almost a guarantee that you will lose credibility, stand a chance of losing your new client, and forfeit future opportunities to bid on that business again. Be honest with yourself about your capabilities and if you can't do something, don't participate in the bid.

Get Pumped
Once you have made the decision to participate in the RFP process, get excited about it. Energize your team. Even though many of those questions seem dry and pointed, it is up to you to create a compelling and passionate document that will stand out from the rest. Involving your entire team will help to bring life to your answers. If there are questions about operations, have your operations manager answer it in her own words. They all understand, live, and breathe it, and in a good operation, they feel the pride of their successes and that will come through. Even if the question seems like a yes or no question, make your answer shine. Remember, this is your opportunity to show off your company and make the cut, at least, to the short list. If you are not excited about your business, your prospect won't be either. One final thought: Make sure it is thoroughly edited by someone who is grammatically competent. Sloppy errors and silly typos are inexcusable in the corporate world. This is likely the first impression of your company, so don't blow it over a misspelling.

Having discussed the costs involved with answering an RFP, it is imperative to measure the results of your efforts. If you don't win, keep moving forward and find ways to make it even better next time. Create a library of your answers. Keeping your responses consistent will help you identify how you can improve your presentations or what you are doing really well. This is a cost-effective way to respond to RFPs, but keep in mind that those answers should be used as a template and customized to fit each client. Use your knowledge of your prospect to tweak the answers and give the buyer the feeling that it was created just for his company. You have this one opportunity to make your prospect know that you are there to provide the best ­solutions for the company and you are ready to make him successful in choosing you as the service provider. [CD02/13]